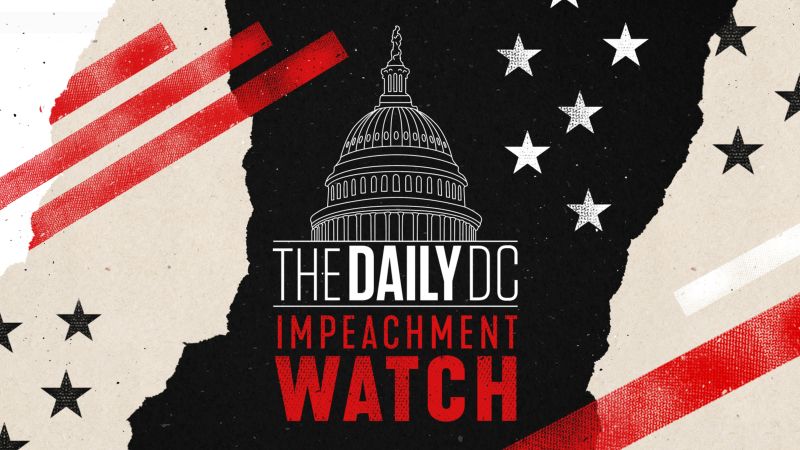 CNN Political Director David Chalian looks at the transcripts of interviews with US Ambassador to the European Union Gordon Sondland and former special envoy for Ukraine Kurt Volker on the latest episode of "The Daily DC: Impeachment Watch" podcast.
The House Intelligence, Foreign Affairs and Oversight Committees released deposition transcripts of Sondland and Volker today as they shifted toward the public phase of their impeachment inquiry.
Chalian also covers:
The latest polling numbers, which show President Trump's approval rating is holding steady while attitudes on impeachment fall along party lines 
Republican Sen. Rand Paul's remarks on wanting the whistleblower's identity to be revealed
Trump's comments on impeachment at his rally
Chalian is joined today by CNN chief political analyst Gloria Borger and CNN White House reporter Maegan Vazquez.