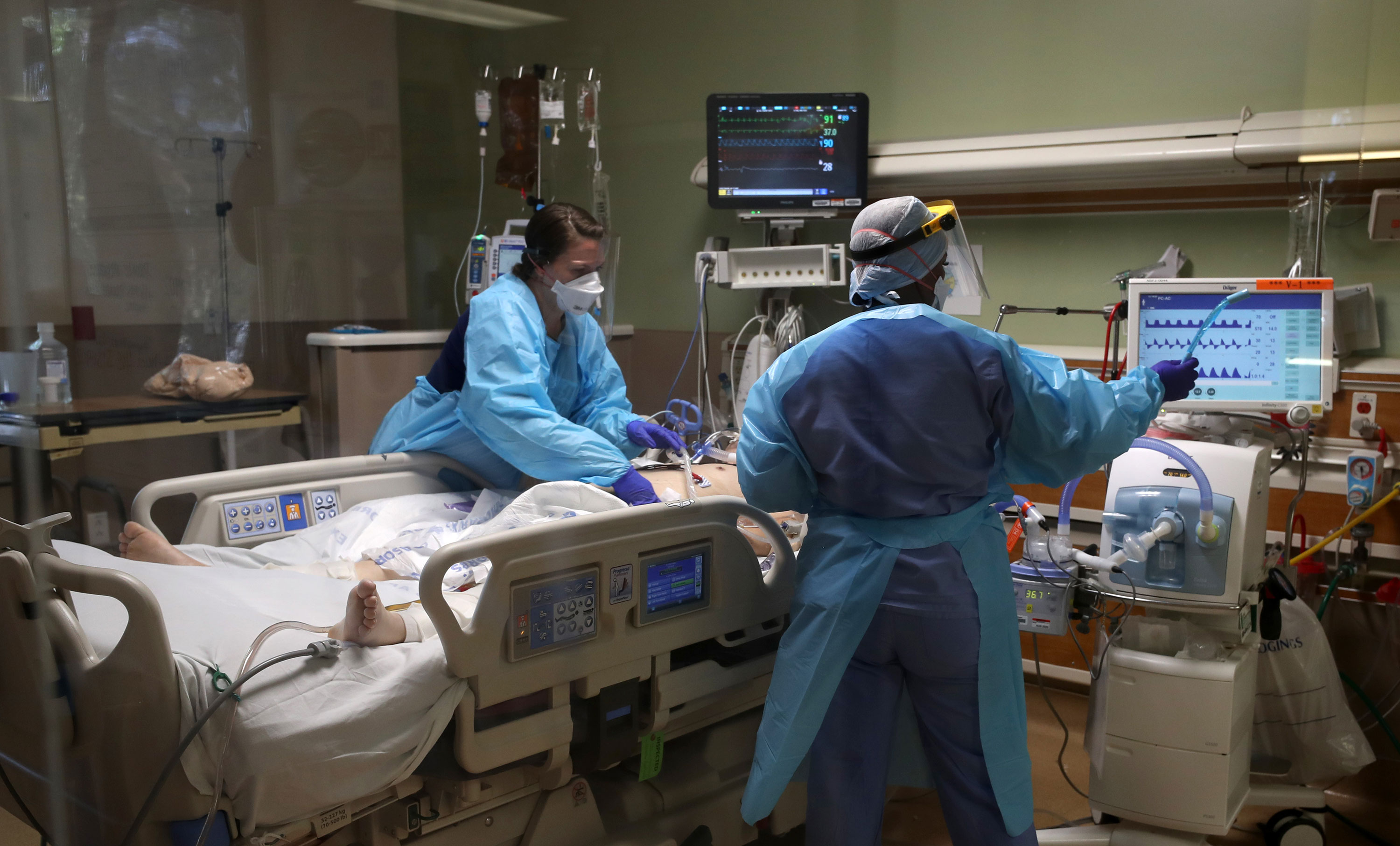 A total of 20,634 new coronavirus cases were reported in the US on Sunday, according to a tally from Johns Hopkins University, with another 633 deaths.
The totals includes cases from all 50 states, the District of Columbia and other US territories, as well as repatriated cases. 
The new infections took the country's total to 1,643,246 cases, with least 97,720 people killed.
You can follow CNN's total count here, updated every 15 minutes:
South Korea will adopt a cell phone QR code-based logging system for patrons of entertainment venues from June to aid contact tracing, it was announced Monday. 
Places like clubs, karaoke bars and restaurants must use the system, having been designated as high-risk facilities by authorities. 
Customers will need to receive a QR code at venue entrances using an app, with their information then logged by management.
People who refuse to use QR code downloading, or who don't have cell phones, must still log their identification details with staff. 
According to the government, the information provided will be available for epidemiological investigation purposes only, and automatically discarded after four weeks. 
The system will be used when the country's infectious disease alert level is at its two highest levels, health official Yoon Tae-ho said at a briefing.
Domestic flight operations resumed in India today after two months of a nationwide coronavirus lockdown. 
Flights to and from all states, except for southern Andhra Pradesh and West Bengal in the east, will restart in a limited capacity.
Andhra Pradesh and West Bengal will resume flights on Tuesday and Thursday respectively, according to a tweet from Hardeep Singh Puri, the country's Minister for Civil Aviation. 
"It was important and essential to have an early lockdown to ensure the pandemic didn't spread, it is equally important that at some stage you have to open up," Puri said at a press conference in New Delhi on Friday, 
"This order, which is being issued today, shall remain in force until 23:59 hours IST on August 24."
Only asymptomatic passengers are allowed to fly and must wear a face mask and carry sanitizer.
Passengers must arrive at the airport two hours before their departure, having already checked in online as physical check-in services will not be provided. 
Travelers will also have to fill in self-declaration forms and download the government's contact tracing app, Aarogya Setu.
A new Trump administration ban announced Sunday for passengers coming to the US from Brazil won't undermine "important" cooperation between the two countries, the Brazilian Foreign Ministry said today.
In an email to CNN, the ministry emphasized examples of collaboration between the two countries to fight the virus and similar travel measures taken by Brazil to restrict travelers, including Americans.
"Brazil and the United States have maintained important bilateral cooperation to combat Covid-19," the foreign ministry wrote, citing an announcement by White House representatives on Sunday to donate 1,000 respirators to Brazil.
The ministry also mentioned earlier announcements of US donations which they said were valued at about $6.5 million in support of Brazilian efforts to mitigate the health and socioeconomic impacts of the virus.
"The decision by the US government was based on technical criteria which take into account a combination of factors such as total number of cases, growth trends, travel volume, among others," the ministry wrote.
"The US restriction has the same purpose as an analogous measure taken by Brazil regarding citizens of all origins, including Americans, and similar measures taken by a wide variety of countries."
On March 27, Brazil barred all non-resident foreigners from entering the country by airplane due to the coronavirus pandemic. 
Brazil had already closed all of its land borders and restricted entry to foreigners arriving from countries and regions with a high level of coronavirus infection.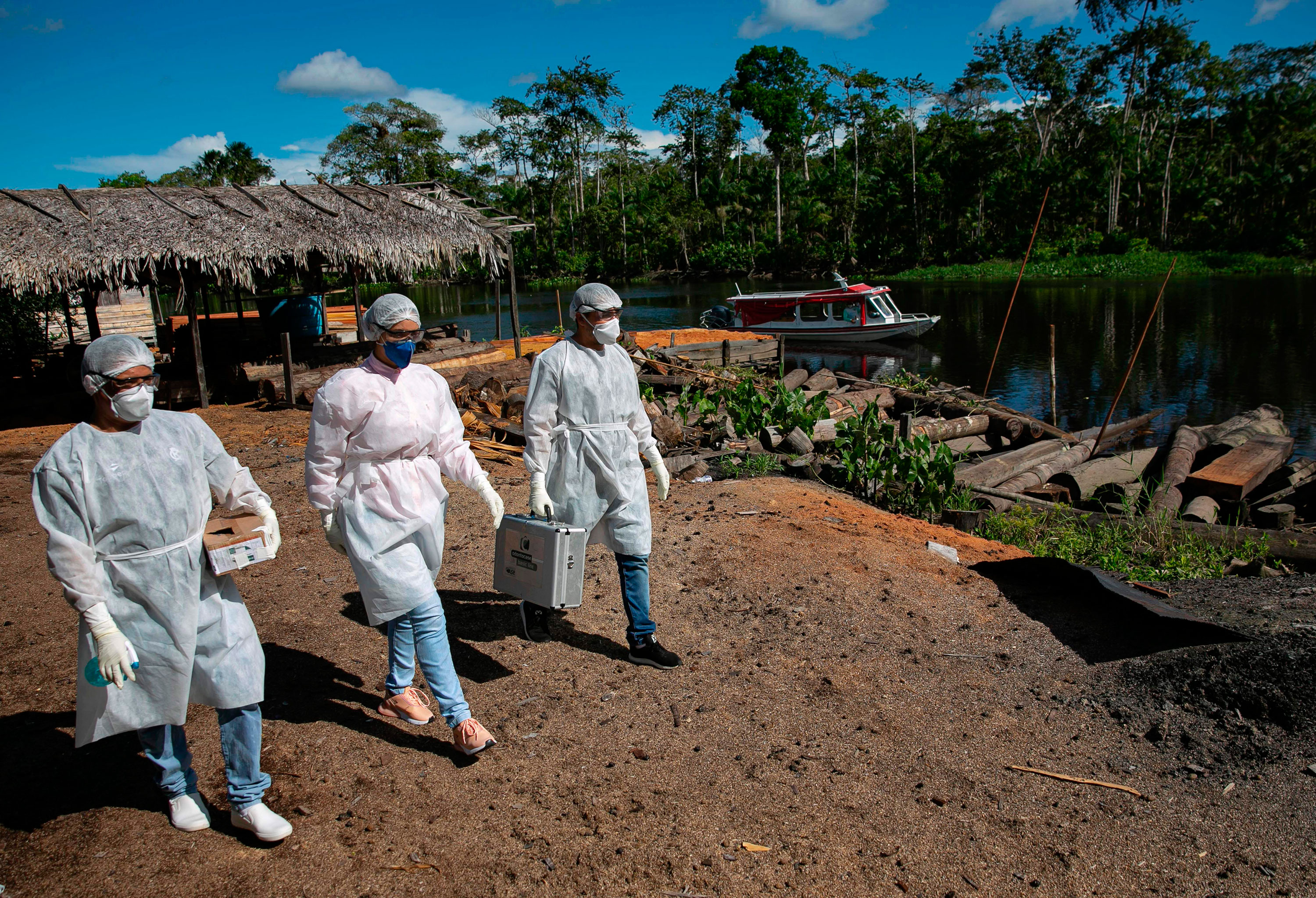 Global cases rise above 5.4 million: The number of novel coronavirus infections internationally has risen to 5,407,701, according to Johns Hopkins University, amid surges in Brazil and India. The global death toll stands at 345,060.
US bans arrivals from Brazil: Anyone who has been in Brazil in the previous 14 days will not be allowed to enter the United States. Brazil's Health Ministry told CNN the decision won't undermine cooperation between the two countries.
Brazilian government defiant: Speaking at a rally in Brazil Sunday, minister Gen. Augusto Heleno said that "everything will work out." The country's total number of infections is now at 363,211 -- the second-highest in the world. President Jair Bolsonaro appeared at the rally and greeted crowds without a face mask.
British political aide in hot water: UK leader Boris Johnson said he will not fire top aide Dominic Cummings despite multiple reported lockdown breaches. Speaking at a press conference Sunday, Johnson said Cummings had acted "responsibly, legally and with integrity."
South Africa kick-starts its economy: President Cyril Ramaphosa announced on Sunday that South Africa would reopen the majority of its economy on June 1, while maintaining social distancing and health safety measures. South Africa had its largest spike in new infections yet on Sunday, according to Johns Hopkins University figures, with more than 1,200 cases confirmed.
Schools reopen in Australia's largest state: New South Wales has sent children back to classes for the first time in months, with Australia's coronavirus epidemic mostly brought under control. Some precautions will remain in place, including no assemblies or excursions, hinting at long-term fallout from the pandemic.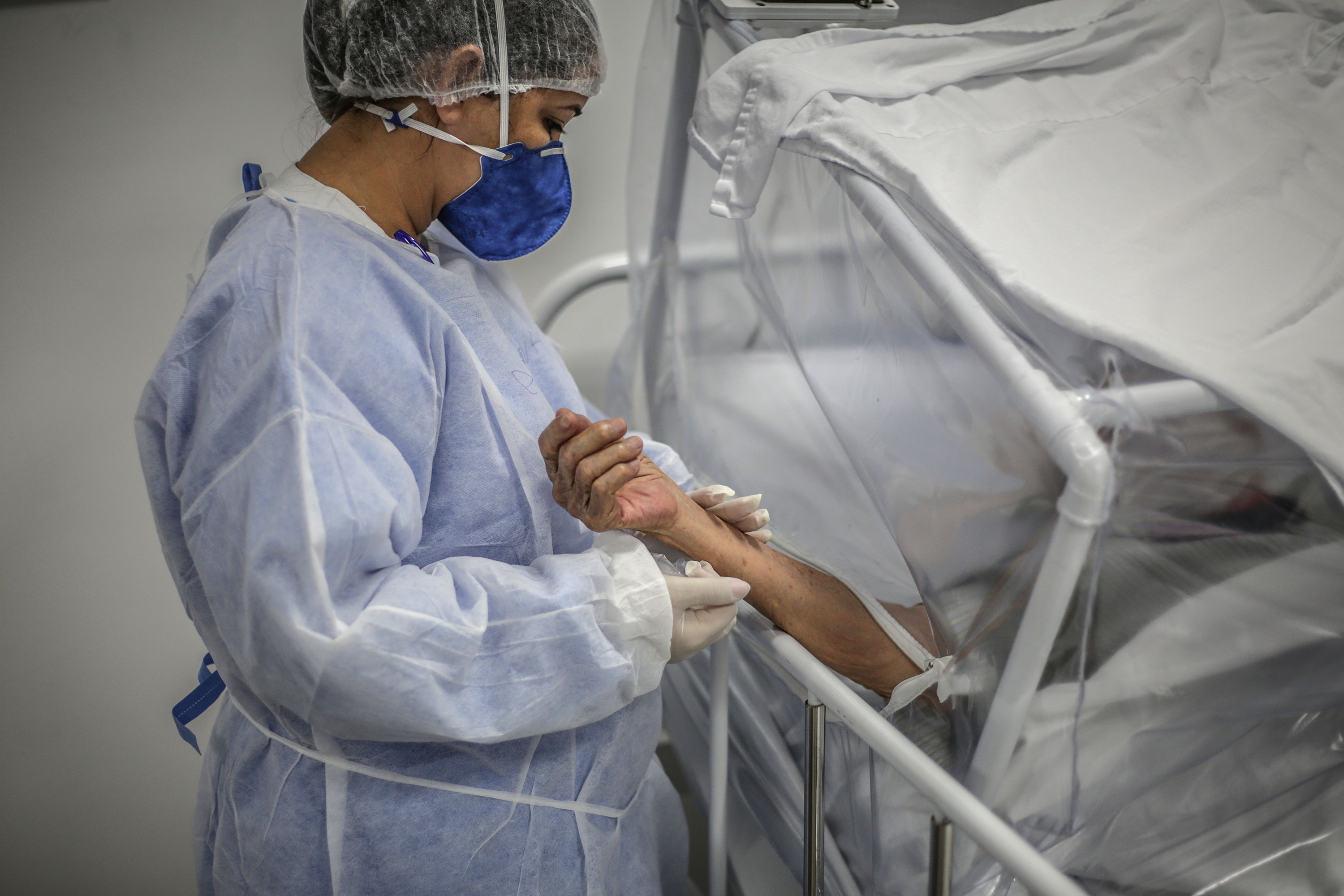 Brazil's Ministry of Health announced on Sunday 15,813 new coronavirus infections over the previous 24 hours -- taking the country's total to 362,211.
Another 653 deaths were also confirmed over the previous 24 hours, meaning 22,666 people have now died of coronavirus in Brazil.
Brazil is behind only the United States for total coronavirus infections.
China has reported 11 new imported coronavirus cases, including 10 from Inner Mongolia, an autonomous region bordering Mongolia. The other is in Sichuan province.
China's National Health Commission said the total number of confirmed cases in the country is now 82,985, with 83 still active.
It comes after China reported no new symptomatic coronavirus cases on Saturday for the first time since the global pandemic began.
In addition, 40 new asymptomatic cases were reported today. A total of 396 asymptomatic patients remain under medical observation. 
No new deaths were reported, leaving China's death toll at 4,634.
To date, 78,268 confirmed coronavirus patients have recovered and been discharged.
The UK Cabinet Office is investigating how an "unauthorised tweet" was sent from the official Civil Service Twitter account that appeared to be critical of Prime Minister Boris Johnson's government. 
The tweet – sent just after Johnson gave a televised press briefing – said: "arrogant and offensive. Can you imagine having to work with these truth twisters?"
The tweet went viral before it was deleted, with screenshots shared widely on social media and the post liked by thousands of people.
While it is not confirmed what prompted the tweet, many have speculated that it was directed at Johnson after he defended the actions of his senior adviser, Dominic Cummings.
Cummings has come under fire for allegedly breaching national lockdown regulations after traveling to Durham – more than 250 miles (402 kilometers) from his home in London – on two separate occasions.
During his briefing on Sunday, Johnson said that while he acknowledges why people may feel "offended" by Cummings' apparent disregard for the government's emergency restrictions, he believes "most people will understand" his adviser's actions.
According to a Downing Street spokesperson, Cummings acted "in line with coronavirus guidelines" and traveled to "ensure his young child could be properly cared for" after his wife became infected with suspected coronavirus.
The number of coronavirus patients in hospitals across France has increased by seven over 24 hours, to 17,185 -- the first rise since April 15, according to the French Health Agency.
An agency spokesperson told CNN on Sunday that the additional hospitalizations "could be explained by a delay in record keeping due to the public holiday weekend," which began on Thursday. 
According to the spokesperson, the holiday weekend "could also have led to the prolongation of some hospitalization cases" across the country. 
Meanwhile, agency data shows the number of patients in ICU continues to decrease, with a total of 1,655 now in intensive care in the country – down by 10 since Saturday.