It is now mandatory to wear a mask in crowded public spaces across Pakistan, according to a statement released by the Ministry of Health on Sunday. Such spaces include mosques, bazaars, shopping malls and public transport.
The mandate comes as the country recorded its highest increase in cases to date, with 3,039 cases reported in the past 24 hours. Testing has not increased.
Pakistan has recorded 69,496 cases and 1,483 deaths, according to its health ministry.
India is introducing a phased re-opening of public spaces in some areas and a shortening of the night time curfew, according to India's Ministry of Homes Affairs.
The nationwide lockdown in containment zones, however, will be extended to June 30, but the three-phase easing of restrictions elsewhere -- called "Unlock 1" -- will begin on June 8.
Phase one will allow for the re-opening of places of worship to the public, along with hotels, restaurants, shopping malls and other hospitality services.
Prior to that, starting June 1, restrictions on the inter-state and intra-state movement of persons and goods will be lifted, unless the state or union territory decides otherwise. The curfew prohibiting the movement of individuals between 7 p.m. and 7 a.m. will be shortened to 9 p.m. to 5 a.m. nationwide.
These decisions come as India recorded 8,380 new confirmed coronavirus cases Sunday, its biggest 24-hour increase to date.
Educational, training and coaching institutions including schools and colleges will be opened after consultations with states and union territories under phase two.
Dates for restarting international air travel for passengers, except as permitted by the Ministry of Home Affairs, resuming metro rail services and reopening movie theaters, gyms, swimming pools, entertainment parks, bars, auditoriums, assembly halls and similar places will be decided in phase three.
No exact dates were provided for the start of phases two and three.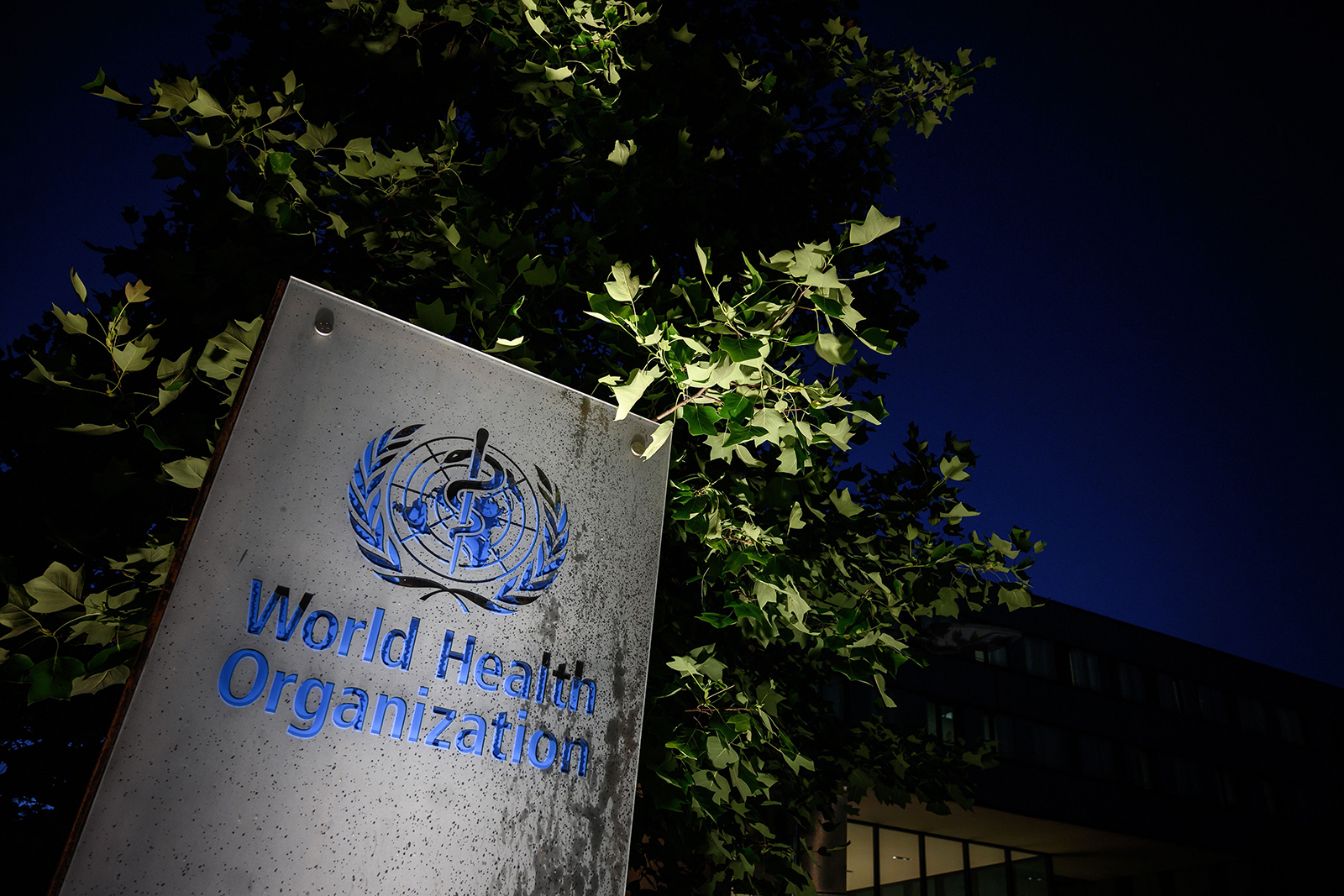 The World Health Organization on Saturday released new guidance for mass gatherings amid the coronavirus pandemic, recommending a number of possible changes to large events -- once they're allowed to take place.
Holding gatherings outdoors, limiting attendance to healthy people and staggering arrivals could all help limit the spread of the virus, according to the guidance.
"In the context of Covid-19, mass gatherings are events that could amplify the transmission of the virus and potentially disrupt the host country's response capacity," the guidance said. But it said large events offered benefits, too, such as providing employment and boosting psychological well-being.
"Since mass gatherings have substantial political, cultural, social, and economic implications, authorities should assess the importance and necessity of an event and consider the option that it may take place, provided all associated public health risks are adequately addressed and mitigated," the guidance said.
The WHO called on public health authorities and event organizers to perform a risk assessment before any gathering and listed a number of steps organizers could take if large events do occur, such as:
Staggering arrivals
Increasing the frequency of transport
Designating seating
Venue capacity could also be adjusted
Events could be held virtually or outdoors
Some recommendations focused on participants, reminding people to observe physical distancing, cough etiquette and hand hygiene practices.
People at risk of developing severe illness – including those over the age of 65 or with pre-existing medical conditions – could be advised to stay away, or special arrangements could be made for them.
The WHO recommendations included a number of other measures as well, such as limiting the duration of events and providing on-site isolation facilities for people who become sick.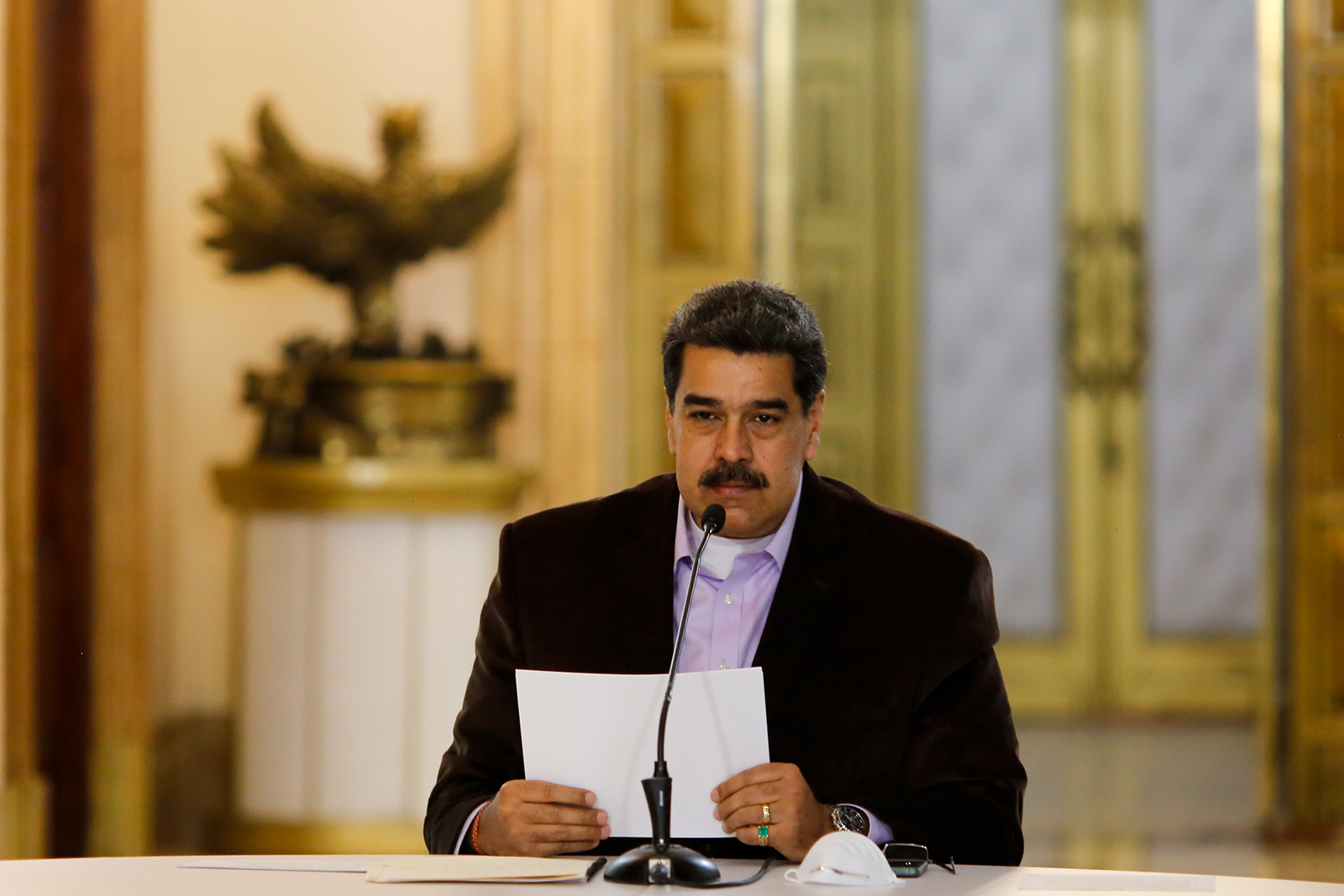 Venezuela will begin a partial reopening of nine economic sectors on June 1, which will see them open for five days and then observe quarantine for the next ten, the country's President Nicolas Maduro announced on Saturday.
Border towns will not be part of the measure and the Venezuelan border will remain shut for the foreseeable future, Maduro said.
During the ten days of quarantine, the food provision and healthcare sectors will be able to perform essential activities, according to the official Venezuelan News Agency.
Venezuela has so far reported 1,459 cases of the novel coronavirus and 14 deaths, according to a tracker from Johns Hopkins University.
However, a recent report said that the real number is "almost certainly much higher," citing the limited availability of reliable testing, poor transparency, and the "persecution of medical professionals and journalists who report on this issue."
The report also said that overcrowded prisons, packed living arrangements, malnutrition, limited access to water in homes and hospitals, and frequent migration across Venezuela's borders increased the risk of spreading the virus.
The report was published by Human Rights Watch and Johns Hopkins University's Centers for Public Health and Human Rights and for Humanitarian Health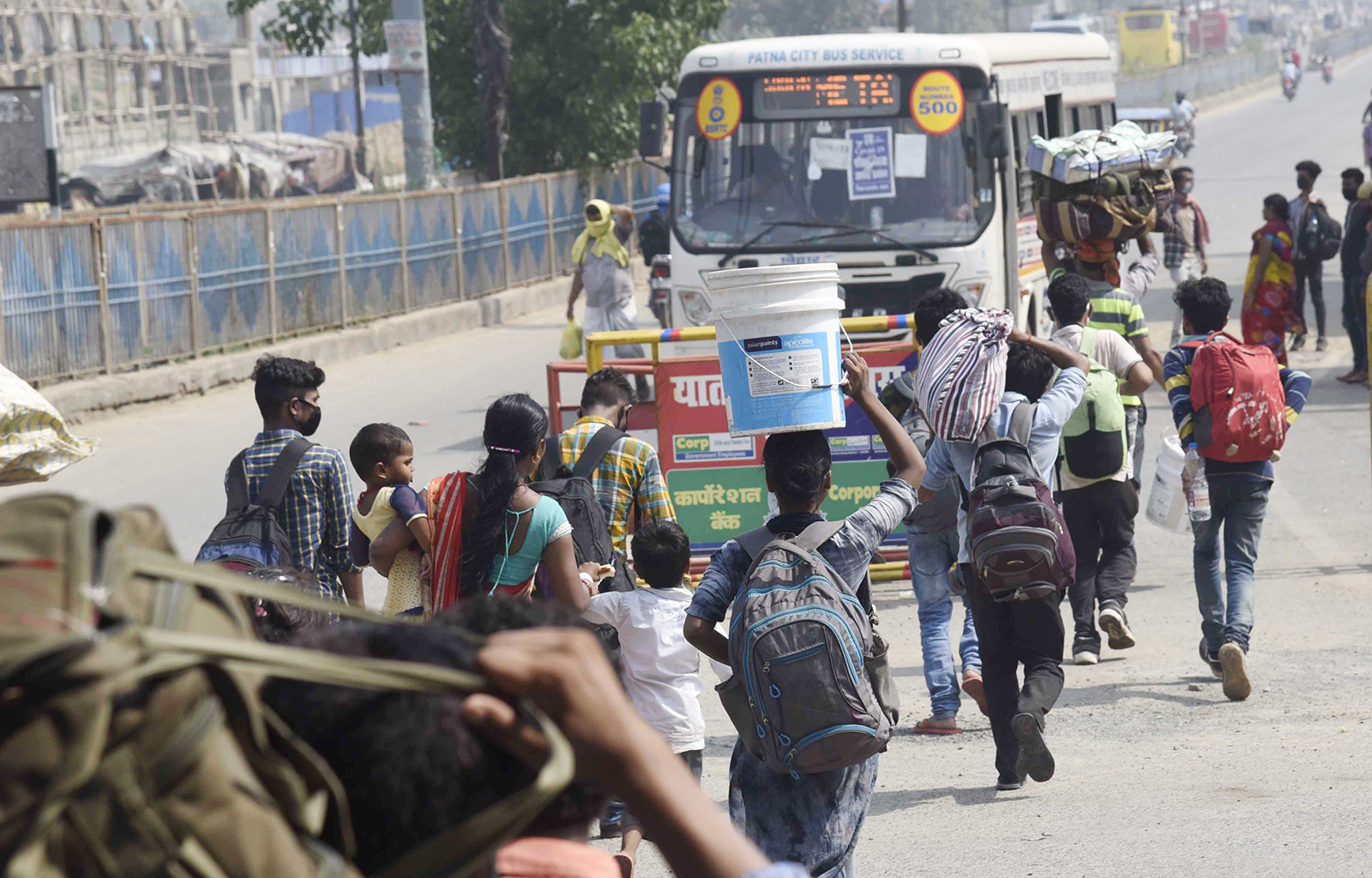 Rajesh Chouhan had walked 620 miles (1,000 kilometers) in five days. His legs were swollen and his blisters had burst. A piece of Styrofoam trash he'd found on the roadside was soaking up the pus seeping from his feet.
But he didn't stop walking. He couldn't.
The 26-year-old migrant worker was in the heart of India and only halfway home.
When India announced its nationwide lockdown on March 24 to stop the spread of the novel coronavirus, despite having less than 450 cases at that point, its cities ground to a halt. About 100 million rural Indians have moved to cities for work. Overnight, many like Chouhan were stranded without jobs, food or savings.
With no way to survive in the cities, and India's vast railway network mostly shut down, many made the extraordinary decision to walk thousands of miles back to their families.
Many didn't make it. In one incident, 16 laborers were run over by a freight train as they slept on rail tracks. Roadside accidents took the lives of others. Some died from exhaustion, dehydration or hunger. Those picked up by police were often sent back to the cities they had tried to leave.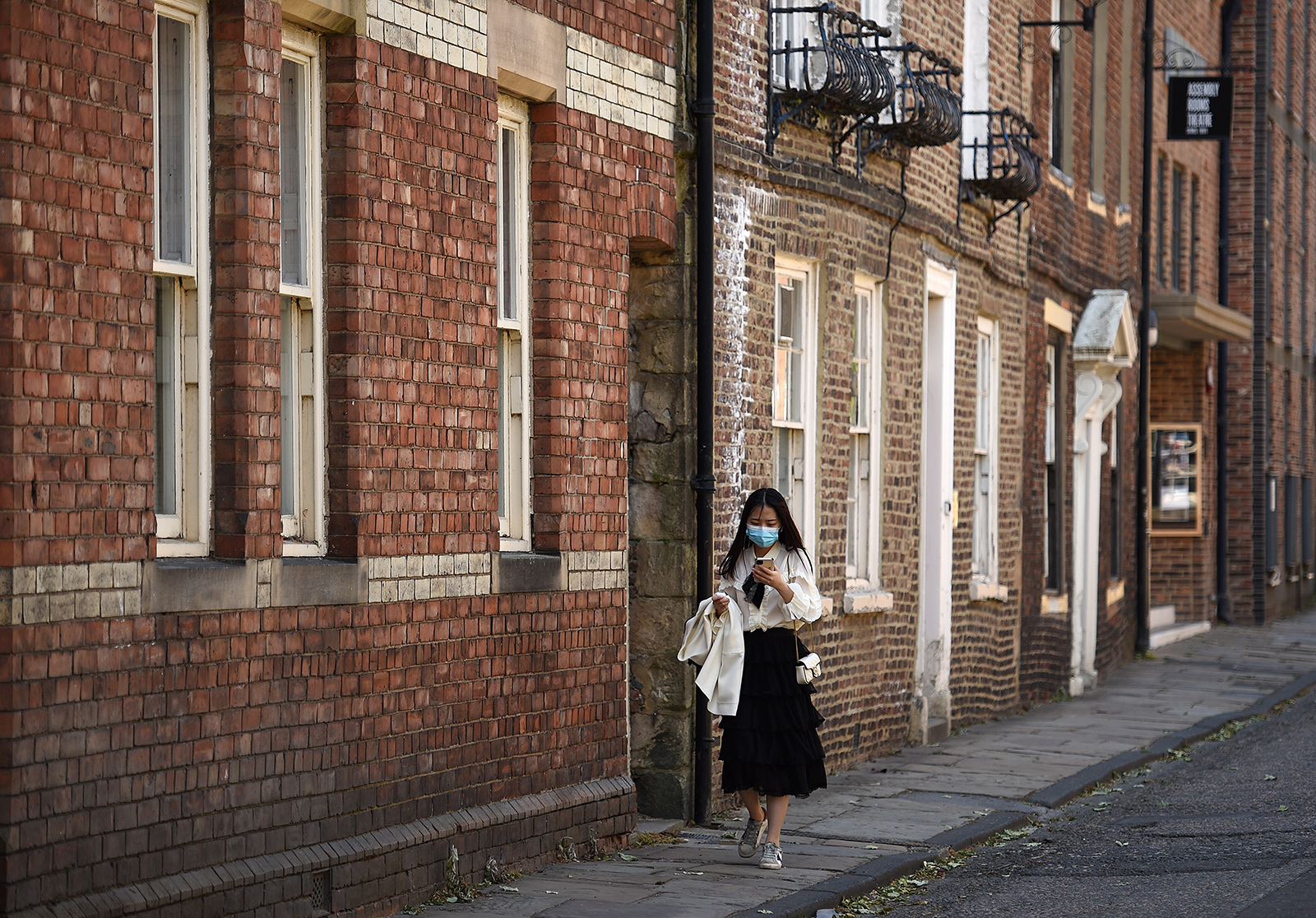 Extremely vulnerable people in Great Britain who have been "shielding" — staying at home at all times and avoiding any face-to-face contact — will be allowed outdoors from Monday, the UK government said in a statement ahead of the official announcement on Sunday. 
Communities Secretary Robert Jenrick will announce that 2.2 million clinically extremely vulnerable people will be able to go outside with members of their household, while continuing to follow social distancing guidelines, according to the government statement. The updated guidance says those who live alone can meet outside with one other person from another household.
This is seen as a boon for the most clinically vulnerable, including many who have not had any face-to-face contact since they were first advised to shield 10 weeks ago. However, it comes at a time when members of the scientific advisory board to the UK government – SAGE – are warning that a premature easing of the coronavirus lockdown could lead to a "significant" number of new cases and deaths across the country.
London Mayor Sadiq Khan also on Saturday urged citizens to "act with caution" as the government prepares to relax lockdown measures on Monday, expressing his concerns that the country is "rushing" to ease restrictions.
However, the government advised those shielding: "The average chance of catching the virus is now down from 1/40 to 1/1000, delivering greater reassurance that it is safe to cautiously reflect this in the guidance for those who have been advised to shield." It added that people who are shielding should remain at a two-meter distance from others when outside, should only leave the house once a day and should not go to work or the shops. They should also avoid crowded places where they can't social distance. 
"I want to thank everyone who has followed the shielding guidance – it is because of your patience and sacrifice that thousands of lives have been saved," Prime Minister Boris Johnson said. "I do not underestimate just how difficult it has been for you, staying at home for the last 10 weeks, and I want to pay tribute to your resilience."
Johnson thanked those who have helped deliver medicine and shopping or checked in on people who are isolating. "We have been looking at how we can make life easier for our most vulnerable, so … I am happy to confirm that those who are shielding will be able to spend time outside with someone else, observing social distance guidelines," Johnson said. "I will do what I can, in line with the scientific advice, to continue making life easier for you over the coming weeks and months."
"Thanks to the sacrifices made across the country, which have protected the NHS and saved lives, it's now time to begin lifting restrictions, step by step, and while we must all stay alert, we can now start to resume a sense of normality," Health Secretary Matt Hancock said.
During his speech at the government's daily press conference on Sunday, Jenrick is expected to set out a plan to review shielding guidance at the same time as the government reviews its social distancing measures. The next review will take place later this month.  
The number of confirmed Covid-19 cases in Peru rose to 155,671 on Saturday, a jump of 7,386 from the previous day, according to the country's health ministry. 
The country reported 141 new coronavirus-related deaths, taking the national death toll to 4,371, according to the ministry.
Peru has the second-highest number of confirmed Covid-19 cases in Latin America, behind Brazil.