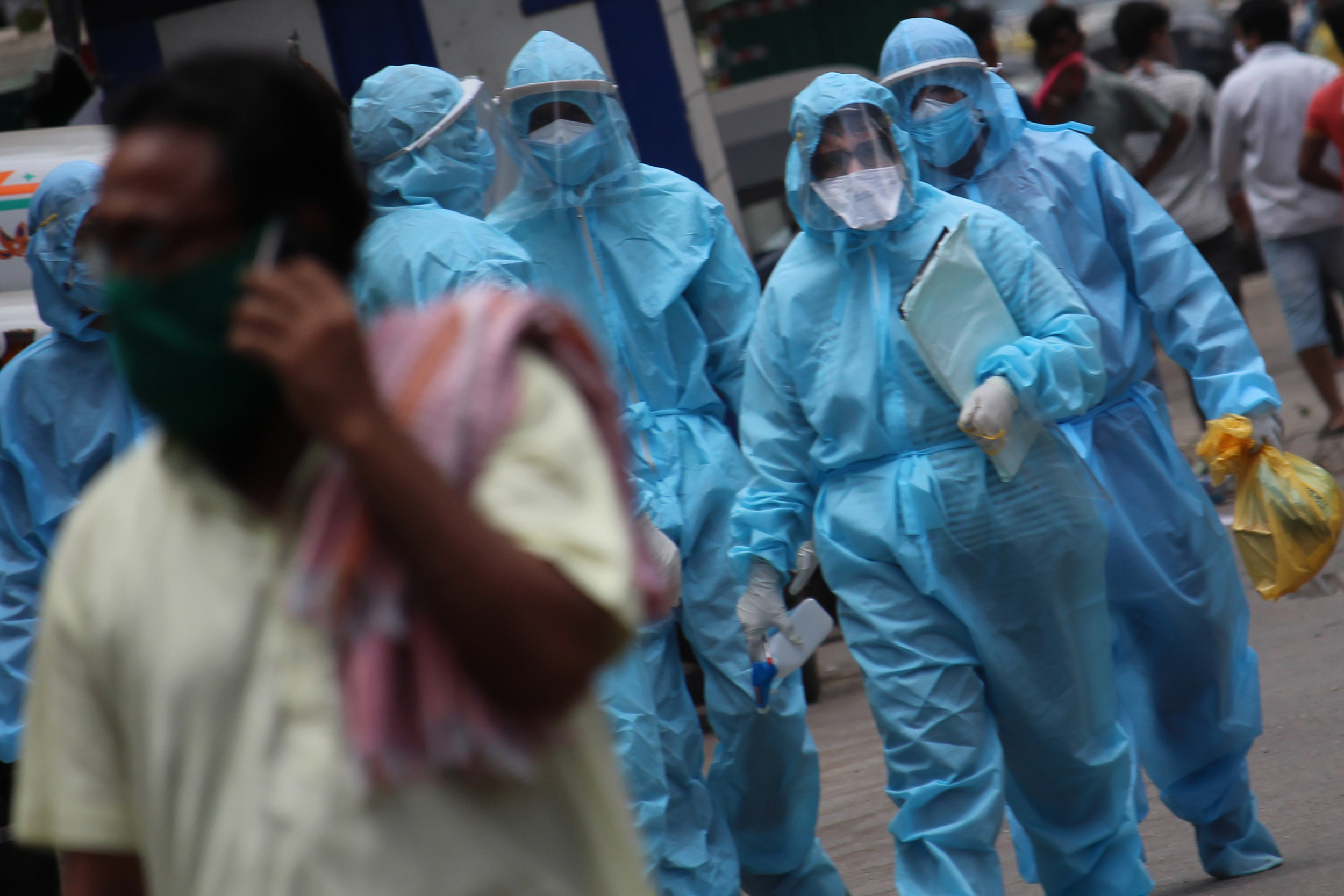 India reported 10,956 coronavirus cases in the past 24 hours, the highest single-day increase and the first time the numbers have risen by more 10,000.
The total number of reported coronavirus infections now stands at 297,535 with 8,498 deaths, according to India's Ministry of Health and Family Welfare.
The total number includes 147,194 people who have recovered.
But the increase in caseloads means India is now the fourth worst affected country in terms of confirmed cases, overtaking the UK.
The UK has 292,860 coronavirus infections, according to the Johns Hopkins University tally.
British Airways, Easyjet and Ryanair have launched legal action against the UK government's coronavirus quarantine rules.
The three airlines say the restrictions "will have a devastating effect on British tourism and the wider economy and destroy thousands of jobs."
On Monday, the UK introduced new rules that required anyone coming into the country to go into a 14-day self-isolation, or face fines. 
In a statement the airlines said their legal challenge was based on several factors including "the fact this quarantine, by criminal law,​ is more stringent than the guidelines applied to people who actually have COVID-19."
They say that, "there was no consultation and no scientific evidence provided for such a severe policy."
In their challenge, the airlines cite a stipulation that says, "if you are a French or German worker commuting weekly to the UK you will be exempted, and the UK government is banning people traveling to and from countries with lower infection rates than the UK."
They also said they have seen no evidence on how and when proposed "air bridges" between the UK and other countries will be implemented.
From CNN's Faith Karimi and Maggie Fox
As the world races to produce an effective Covid-19 vaccine, some experts are turning their attention to a polio vaccine as a way to provide temporary protection against coronavirus. 
There is plenty of evidence that existing inoculations such as polio vaccines protect children against a wide range of infections and it's worth trying them out against the new coronavirus, a team of experts wrote in Science magazine Thursday.
An oral polio vaccine is safe, cheap, easy to give and widely available, with over 1 billion doses produced and used annually in more than 140 countries, according to the team.
The vaccine has nearly eradicated polio worldwide. 
The oral polio vaccine uses a weakened version of the polio virus. The live attenuated vaccines produce a strong and long-lasting immune response, vaccine experts said.
They're slower to manufacture than modern vaccines that just use a piece of genetic material from a virus, and the US and European companies working on coronavirus vaccines are focusing on quicker ways. 
It would make sense to at least test it to see if it helps against coronavirus, said Konstantin Chumakov of the FDA and Dr. Robert Gallo of the Institute of Human Virology at the University of Maryland, and colleagues.
"Oral poliovirus vaccine in particular, could provide temporary protection against coronavirus disease," they wrote.
Read the full story:
With planes grounded and most tourism on hold during the coronavirus pandemic, one Taiwanese airport has come up with a unique solution to help citizens get their travel fix.
Taipei's Songshan airport will give 90 people the chance to take a tour of their airport and relive the experience of going through immigration, boarding a plane and then disembarking and returning home.
"Can't leave (Taiwan), then pretend to go abroad at Songshan," a flier posted to the airport's website read.
International tourism has been effectively stopped in most of the world as countries shut their borders to try and avoid outbreaks of the novel coronavirus, which has already infected more than 7 million people globally.
According to the flier for the competition, there will be three tours of Songshan Airport on July 2, 4 and 7. 
Read the full story:
From CNN's Sarah El Sirgany and Sam Kiley
Ghasan Saleh starts digging graves at the break of dawn to prepare for the dead bodies that will come in droves. Two men in white hazmat suits appear atop an approaching pickup truck. They hastily drop a corpse into a hole and cover it with dirt.
The health workers come and go in near-silence. Fear of infection means there are no mourners for those suspected to have died from Covid-19.
Local medical authorities say that death rates in Aden, the seat of power of the UN-recognized government in Yemen, are soaring this year -- despite a relative lull in a war that ravaged the place in previous years.
In the first half of May, the city recorded 950 deaths -- nearly four times as many as the 251 deaths in the whole month of March, according to a Ministry of Health report.
Those 950 deaths represent nearly half the number of casualties the city suffered in all of 2015, when the country's civil war was raging.
Multiple crises at once: On top of Covid-19, there's also a mosquito-transmitted virus outbreak, known as Chikungunya virus, and more than 100,000 known cholera cases across the nation.
Many malnutrition centers and hospitals have closed due to funding shortfalls and doctors' concerns about their personal safety from coronavirus. Flash floods this spring destroyed the city's power grid.
"Yemen has faced wars and cannot handle three pandemics, economic collapse and a war and the coronavirus," Dr. Ishraq Al-Subei, the health official responsible for the response to the disease told CNN.
Read the full story here: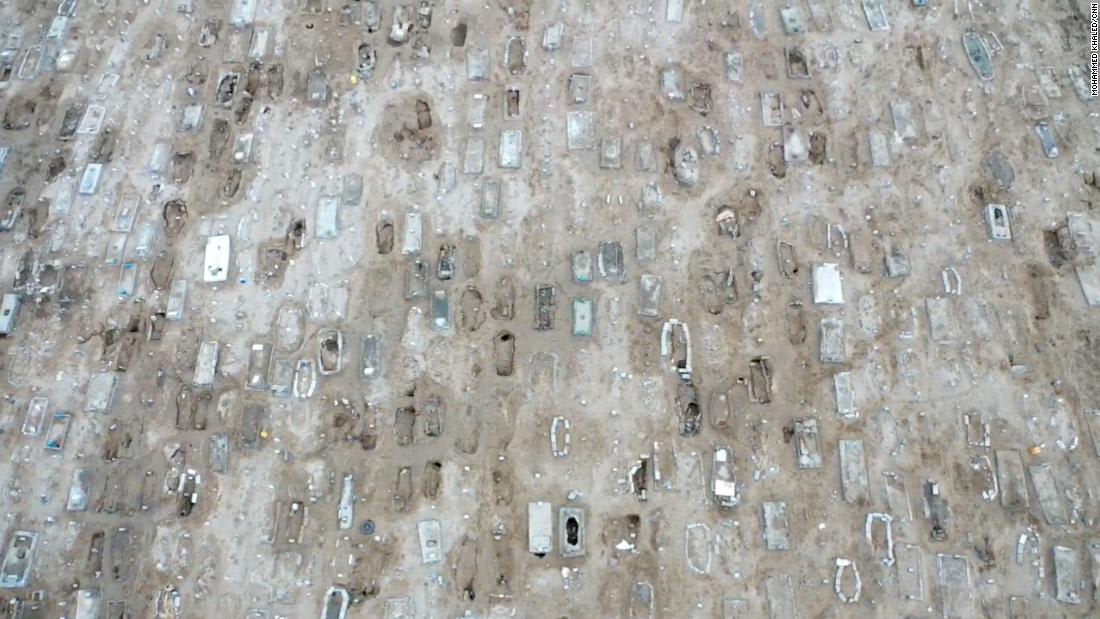 There are at least 2,023,385 cases of coronavirus in the United States and at least 113,818 people have died, according to Johns Hopkins University's tally of cases.
On Thursday, Johns Hopkins reported 22,921 new cases and 894 deaths. 
The totals includes cases from all 50 states, the District of Columbia and other US territories, as well as repatriated cases. 
CNN's interactive map is tracking the US cases: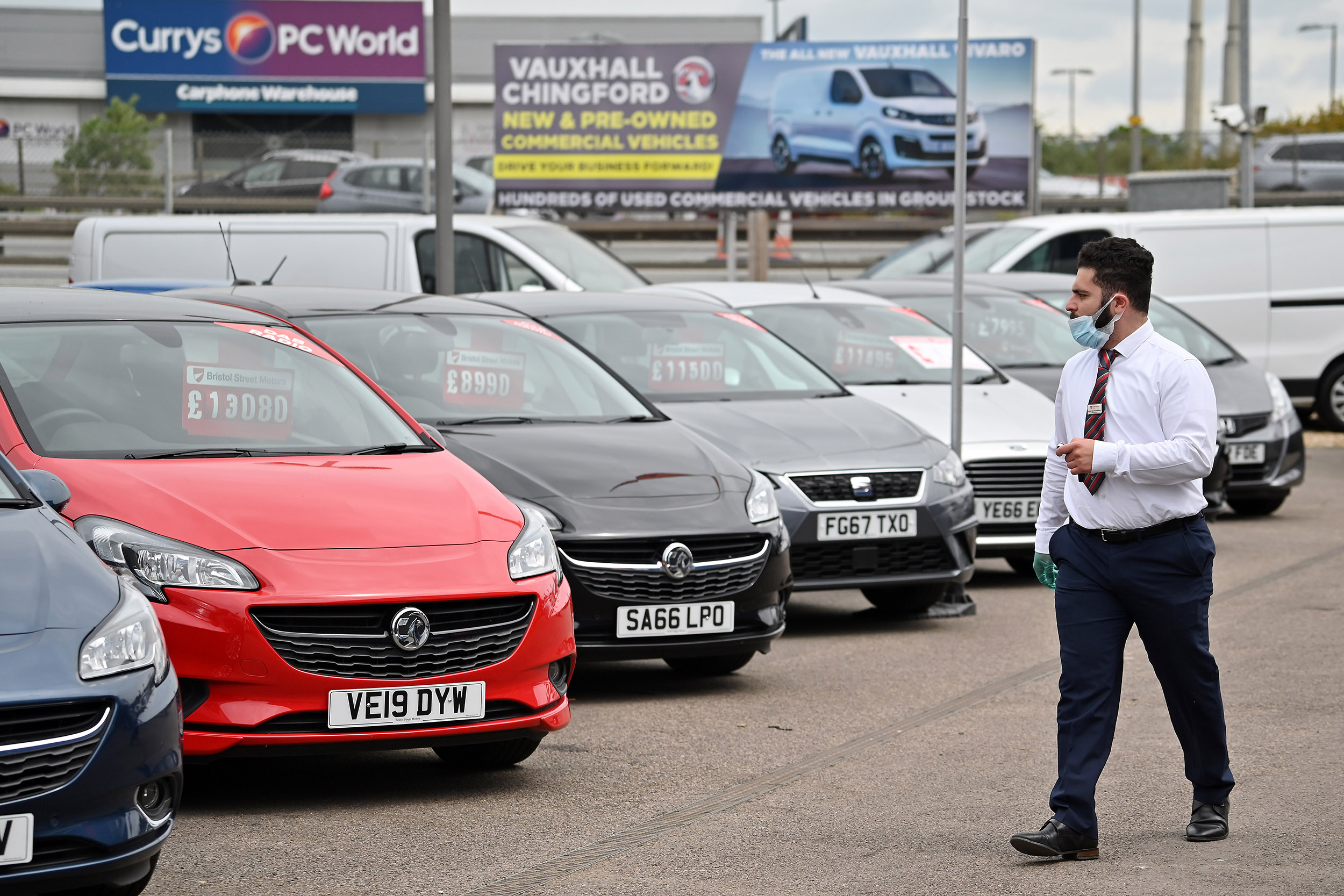 The UK's GDP fell by 20.4% in April, the largest monthly fall on record, as the full impact of the coronavirus lockdown came into force. 
According to the Office for National Statistics, which compiles the figures, "Virtually all areas of the economy were hit, with pubs, education, health and car sales all giving the biggest contributions to this historic fall."
UK trade with the rest of the world was also badly hit. The slump comes after a 5.8% fall in GDP in March
The death of a single mother in the Philippines who died after trying to get a bus home during the country's coronavirus lockdown has led to widespread anger online, and prompted the government to look into how it treats stranded workers during the pandemic. 
Michelle Silvertino, 33, was found unconscious on a footbridge along a major highway in the capital Manila on June 5. 
The mother of four had tried to catch a bus to her home in Calabanga, Camarines Sur province -- more than 400 kilometers southeast of Manila (250 miles) -- but because of Covid-19 quarantine measures no public transport was operating, according to CNN affiliate CNN Philippines.
Silvertino walked from Quezon City, just north of Manila, to Pasay City to the south, with hopes of catching a ride from there, CNN Philippines reported. But that proved to be futile and she became stranded on a footbridge for several days, where she was found unconscious and later declared dead at the hospital.
Her death sparked outrage in the Philippines and the hashtag #JusticeforMichelleSilvertino trended on Twitter.
It also prompted the government to announced it would help stranded workers in the country return home.
Read the full story: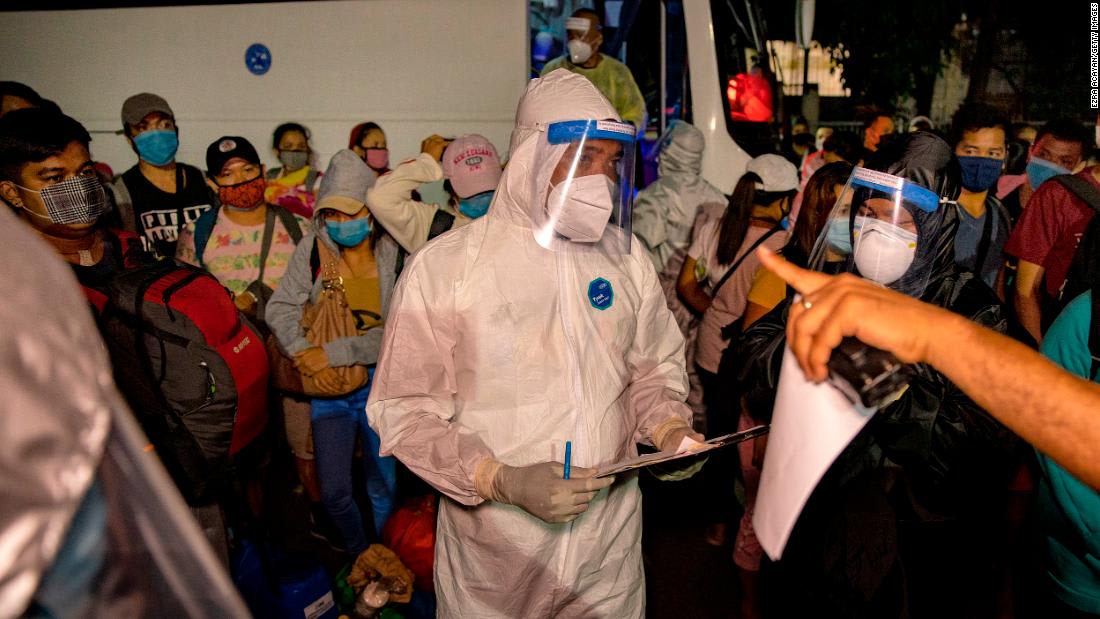 From Angus Watson in Sydney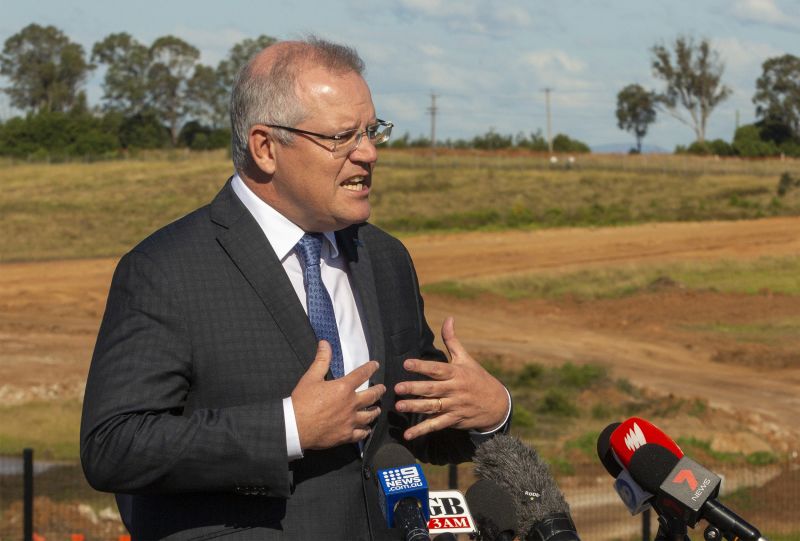 Australian Prime Minister Scott Morrison warned the public against attending upcoming rallies in support of racial equality, saying attendance went against health advice due to the pandemic.
"This is not about the issue, this is about people's health and welfare and I would urge Australians to respect that by not attending those events," Morrison said. "I don't believe there should be a double standard. Australians have made great sacrifices to get us where we are today." 
On Thursday, the New South Wales Supreme Court issued an injunction banning a march on Saturday in Sydney, on health grounds and due to lockdown measures.
Another protest is scheduled for Sydney on Friday, called "Stop Black Deaths in Custody: Solidarity with Long Bay Prisoners." The organization's event page currently shows more than a thousand people who have marked themselves as attending
There is no injunction against Friday's protest, but social distancing rules in the state cap the number of people allowed to gather outdoors together at 10 people. The cap is expected to increase to 20 people starting Saturday.