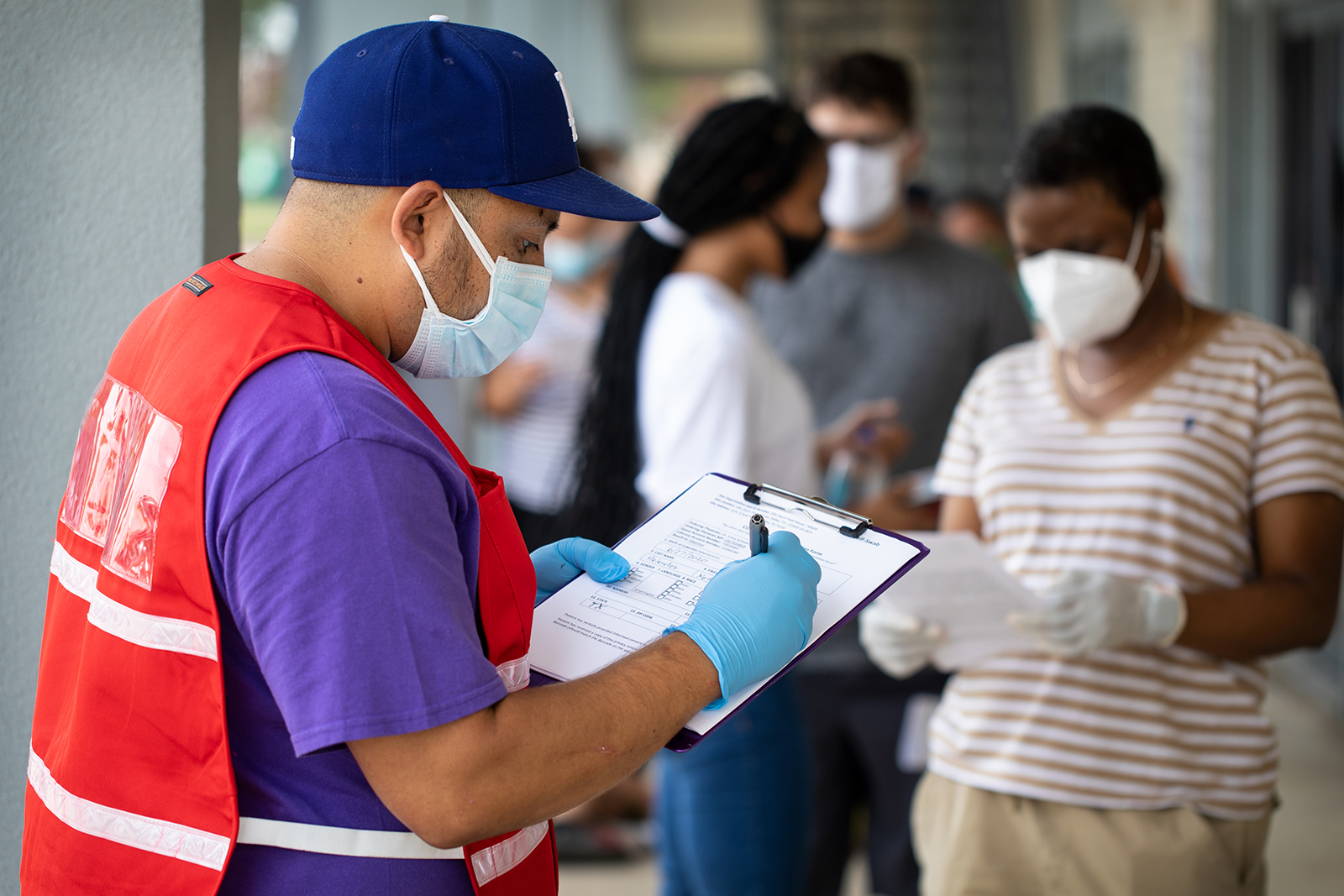 There are at least 2,510,151 cases of coronavirus in the United States, including at least 125,539 deaths, according to Johns Hopkins University's tally.
On Saturday, Johns Hopkins reported 42,597 new cases and 500 additional deaths. The totals include cases from all 50 states, the District of Columbia and other US territories, as well as repatriated cases. 
For the latest Johns Hopkins University US numbers, check hereCNN's map, using JHU data, continues to refresh every 15 mins.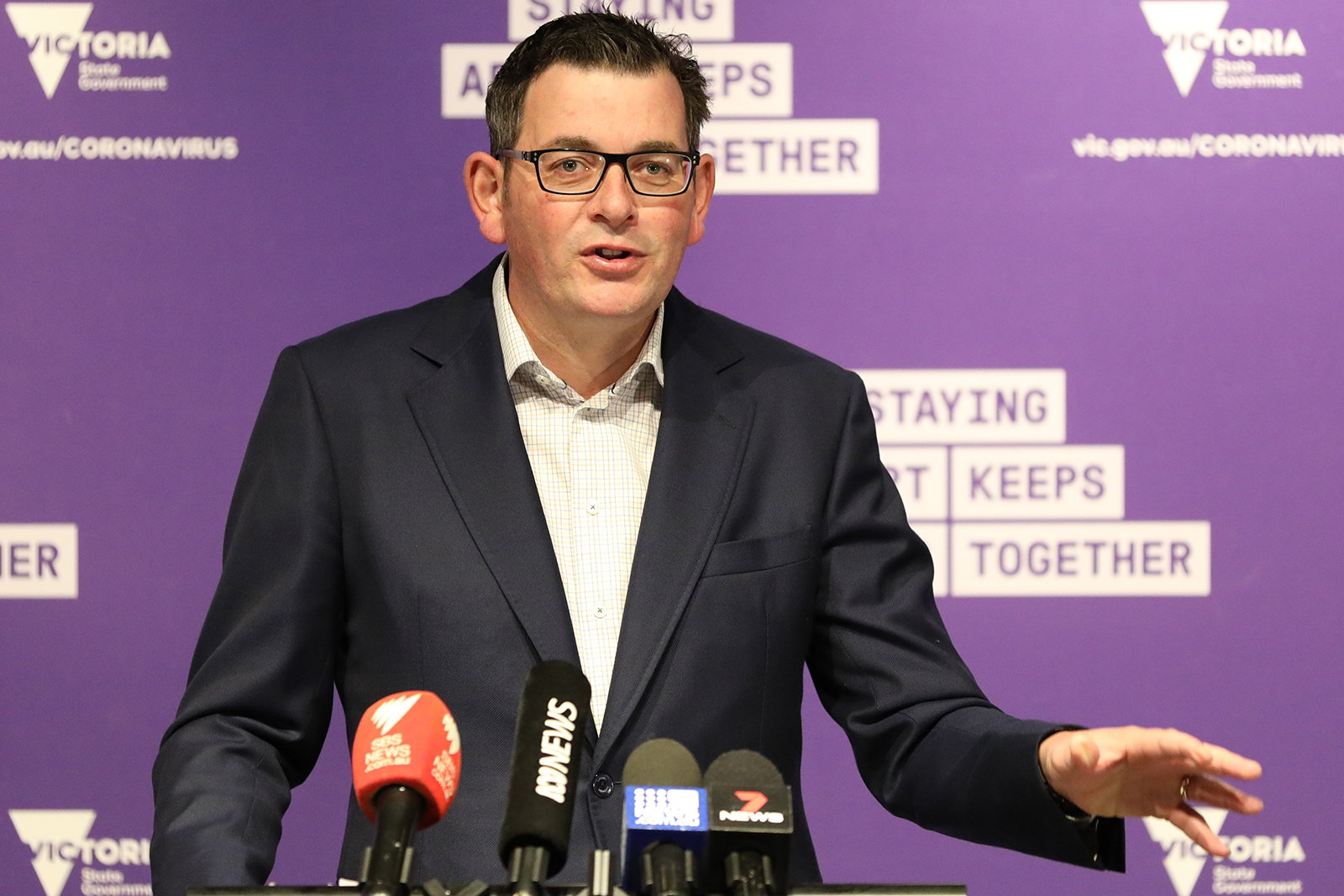 All those returning to the Australian state of Victoria will need to test negative for coronavirus before being released from quarantine, says Victoria premier Daniel Andrews.
Victoria is the only state in Australia that has been testing returned travelers twice – on day three and day 11.
Starting Sunday, the day 11 test will become mandatory and those who refuse to comply will be required to remain in quarantine for another 10 days.
Andrews also said that some suburbs could be put under a stay-at-home order or some sort of lockdown, if needed.
"I'm not announcing that today, but there's been some talk in the media today about those sort of suburban lockdowns," he said. "I'm hoping it doesn't get to that."
The background: Victoria has seen a spike in cases over the past two weeks. Last Friday, the state said it would launch a targeted testing program, allowing residents in 10 suburbs to receive free testing for the next 10 days.
In total, 40,000 tests have been conducted since the program was launched.
Andrews said the current situation is "much like a bushfire."
"Putting this out is challenging, containing it, though, is something that we can do."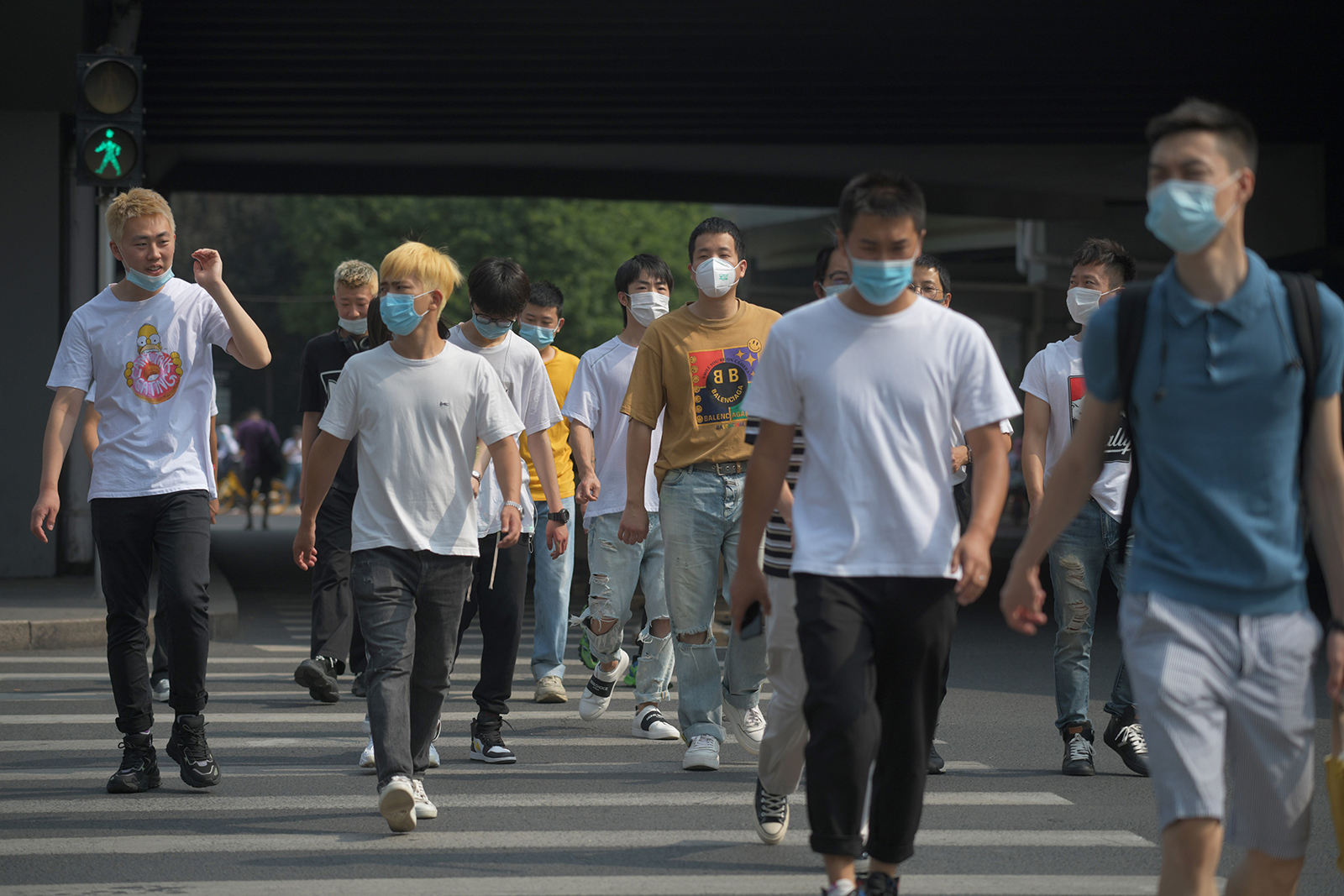 China has reported 17 additional cases of coronavirus, according to the National Health Commission (NHC). 
That number included 14 locally transmitted cases in Beijing, which is dealing with a fresh outbreak. The other three cases were imported cases.
According to NHC, China has reported a total of 83,500 confirmed cases. A total of 78,451 patients have been discharged, and 4,634 people have died.
From CNN's Kelly Mena, in Washington, DC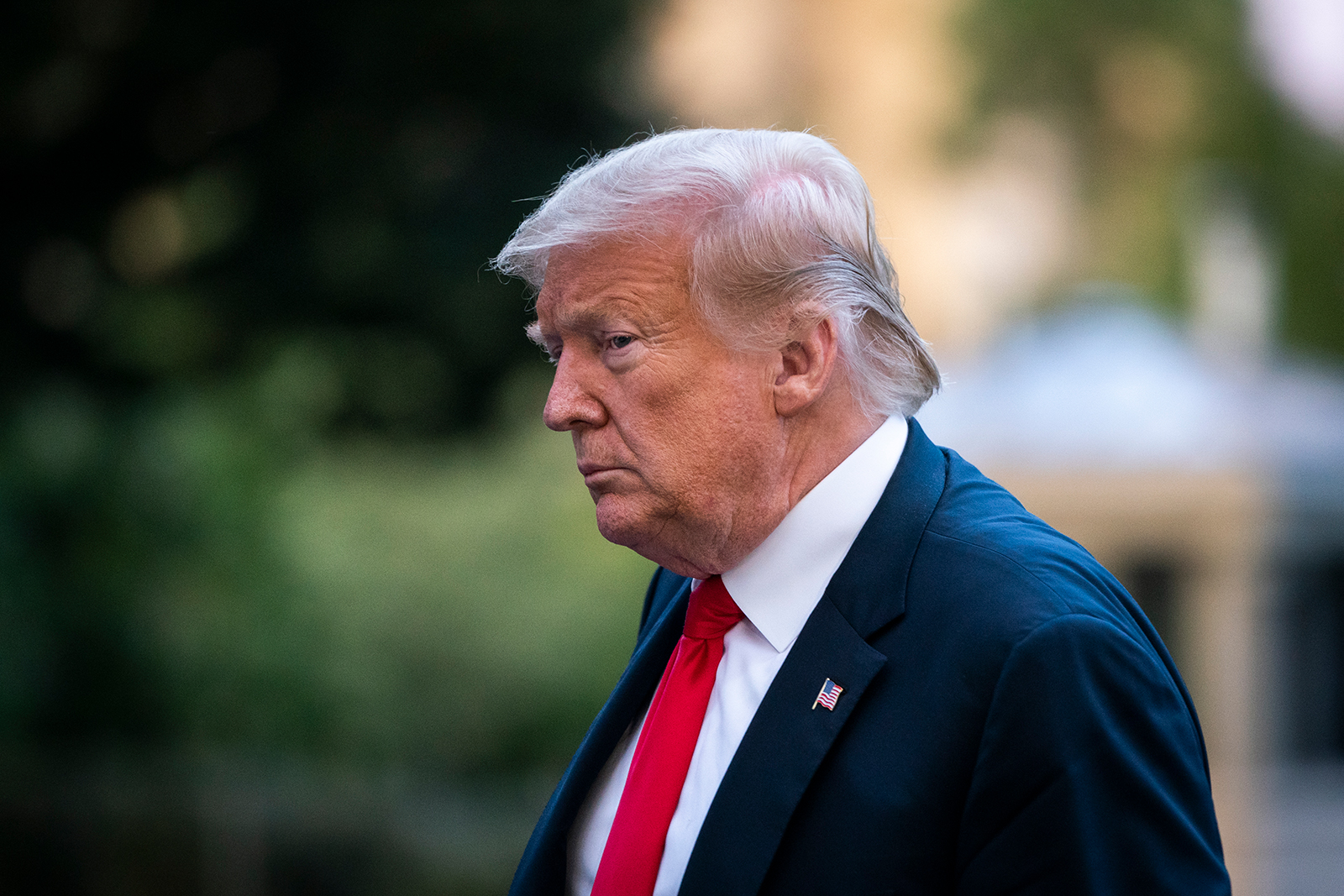 President Donald Trump's campaign directed the removal of thousands of "Do Not Sit Here, Please!" stickers from seats in the Bank of Oklahoma Center in the hours before the President's much-anticipated Tulsa rally, the Washington Post reported on Saturday.
As part of the BOK Center's safety plan for the June 20 rally, arena management had purchased 12,000 do-not-sit stickers with the intention of keeping people apart by leaving open seats between attendees, according to the Post.
Then on the day of the rally, when event staff had already placed the stickers on nearly every other chair in the 19,000-seat arena, the Trump campaign told event management to stop and began removing the stickers, according to a person familiar with the event who spoke to the Washington Post on the condition of anonymity to discuss internal matters.
Tim Murtaugh, the Trump campaign's communications director, didn't address the sticker removal incident but instead touted the health precautions that were taken for the event in a statement to CNN.
"The rally was in full compliance with local requirements. In addition, every rally attendee received a temperature check prior to admission, was given a face mask, and provided ample access to hand sanitizer," Murtaugh said Saturday.
Read the full story here.
From CNN's Kevin Liptak and Kaitlan Collins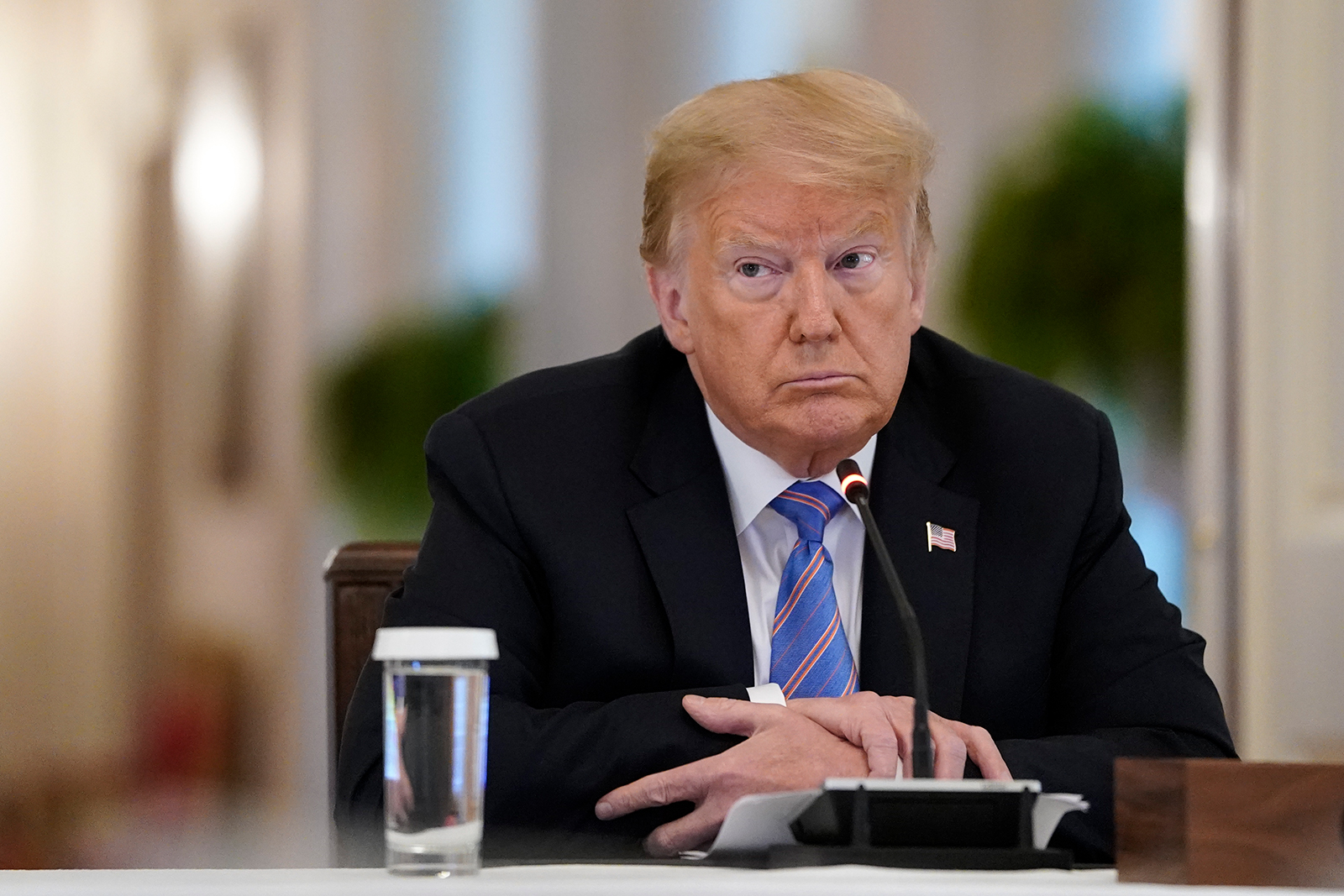 President Donald Trump appears ready to move on from a still-raging coronavirus pandemic -- skipping the first White House task force briefing in months and moving the event out of the White House itself. But the measures meant to protect him from catching the virus have scaled up dramatically.
As he seeks to insert rival Joe Biden's health into the presidential campaign, Trump has voiced escalating concern about how it would appear if he contracted coronavirus and has insisted on steps to protect himself, even as he refuses to wear a mask in public and agitates for large campaign rallies.
When he travels to locations where the virus is surging, every venue the President enters is inspected for potential areas of contagion by advance security and medical teams, according to people familiar with the arrangements. Bathrooms designated for the President's use are scrubbed and sanitized before he arrives. Staff maintain a close accounting of who will come into contact with the President to ensure they receive tests.
While the White House phases out steps such as temperature checks and required mask-wearing in the West Wing -- changes meant to signal the country is moving on -- those around the President still undergo regular testing. And even as Trump attempts to put the pandemic behind him by encouraging reopening and downplaying the new surge, there are signs of the still-raging pandemic even within his orbit.
Read the full story here.
We asked health experts to help you navigate how best to get away -- and what pitfalls they see along the way.
What types of Covid-19 precautions should people take this summer while traveling by car? By plane?
Here's what Dr. Jay C. Butler, the deputy director for infectious diseases at the US Centers for Disease Control and Prevention in Atlanta, said:
"Airports and security lines may put people in close contact and social distancing may be difficult on crowded flights so it will be extremely important to wear a face covering, cover coughs and sneezes and wash your hands. Traveling by car may expose people to others and infected surfaces when stopping for gas, food and bathroom breaks. So anticipating your travel needs are important. Bring alcohol-based hand sanitizer, wear face coverings in public places and pick up food at drive-throughs or curbside restaurants."
If you wanted to visit far-away family, would you stay with them?
Dr. Susan Bailey, an allergist and immunologist and president of the American Medical Association, based in Forth Worth, Texas, replied:
"Visiting far-away family almost necessarily would entail air travel. And if you're traveling by air and encountering that many people, I don't think you have a choice but to self-quarantine, which makes staying with family next to impossible. I would strongly advise against that."
Read more answers here.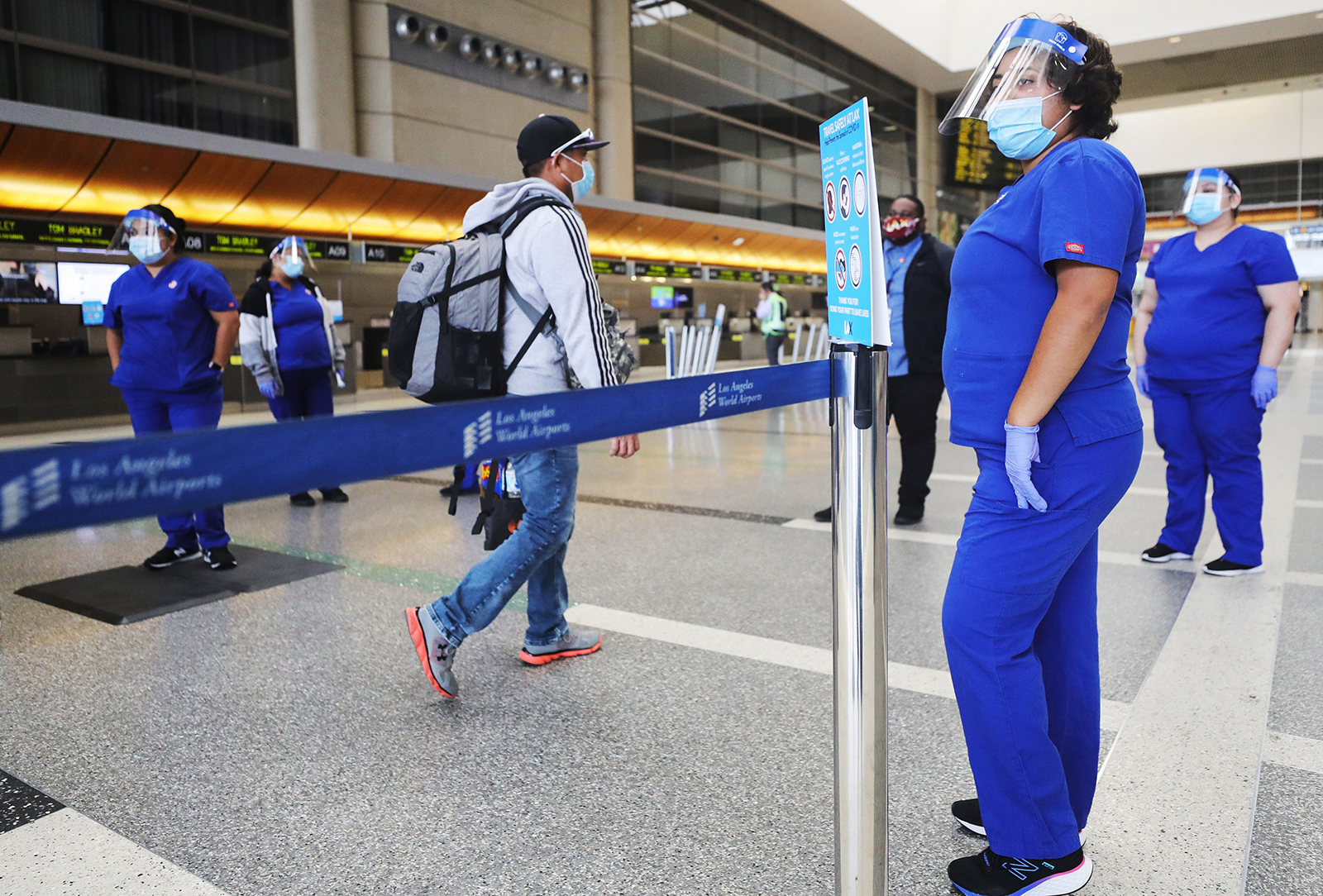 In downtown Buffalo, New York, crossing the border into Ontario, Canada, used to be as easy as driving one mile across the Peace Bridge over the Niagara River. But that's now a forbidden route.
In the coronavirus era, New York residents and out-of-state road trippers aren't allowed to cross the border for leisure travel.
US citizens have been shut out of their neighboring country to the north and a slew of nations around the world. The latest travel news affecting Americans: The European Union is considering blocking travelers from areas with severe Covid-19 outbreaks after it opens it borders on July 1.
Since the United States has more confirmed coronavirus cases than anywhere else in the world, with numbers increasing in some states each day, US travelers are unlikely to be allowed in any time soon.
"The US' chances are close to zero," an EU diplomat told CNN. "With their infection rates ... not even they can believe in that possibility."
Although potential travel bubbles are being discussed all over the world -- Fiji is the latest in talks to form one with Australia and New Zealand -- the United States has yet to join a bubble.
Where does this new world order leave US citizens with a penchant for travel?
Nostalgic for the pre-Covid days when a US passport promised access to much of the world? Anxious of how they'll be perceived -- and received -- by foreign countries when restrictions are eventually loosened?
Read the full story here.
From journalist Marcia Reverdosa in São Paulo and CNN's Taylor Barnes in Atlanta.
Brazil's health ministry reported on Saturday that the first laboratory-confirmed death by Covid-19 in the country occurred on March 12 -- four days earlier than previously reported.
The patient who died on March 12 was a 57-year-old woman admitted to a public hospital in São Paulo the day before, according to the ministry. 
On Saturday, the health ministry also reported another virus death took place on March 15.
In a press release, the health ministry referred to seven deaths that occurred between March 16 and 17 in São Paulo and Rio de Janeiro, though it was not clear if these, too, were newly confirmed Covid-19 deaths to be added to Brazil's official count.  
The health ministry said new details had come to light after it had bought more diagnostic tests and given them to states.
CNN asked the health ministry via email for more information on how the March 12 death became registered as a Covid-19 fatality more than three months after it happened. The ministry did not immediately respond to the query. 
From CNN's Stefano Pozzebon in Bogotá and CNN's Taylor Barnes in Atlanta
Colombia reported a record 4,149 new cases of coronavirus on Saturday, the third time in a week the country has posted an all-time high of new infections.
The new cases bring the total number reported in Colombia to 88,591 -- higher than the total reported by China, which is 84,726.
Colombia also reported 128 new Covid-19 deaths, bringing the nationwide total to 2,939.