A woman returning home to China from the US carried coronavirus back with her and sparked an outbreak that ended up infecting at least 71 people, researchers reported Tuesday.
It started with an elevator ride, the researchers report in the Centers for Disease Control and Prevention's journal Emerging Infectious Diseases. 
The woman returned to Heilongjiang Province from a trip to the US on March 19, about a week after the last coronavirus case was diagnosed in the province. She had no symptoms and tested negative for coronavirus, but was asked to quarantine at home. 
No one suspected anything was wrong until a man with no obvious connection to the traveler suffered a stroke. It turns out he had been at a party with relatives of a neighbor living in the same building as the traveler.
When the researchers in China finally put the story together, they determined that the traveler must have somehow contaminated the elevator in her building. Her downstairs neighbor, who used the same elevator, also got infected, and she in turn infected her mother and her mother's boyfriend. They went to a party and infected the stroke patient and his sons. 
The stroke patient and two of his sons went to two hospitals. At least 28 people were infected at the first hospital and 20 more were infected when he was moved to a second facility.
When the Chinese Center for Disease Control and Prevention investigated the genetic makeup of the virus found in this new outbreak, they found it was different from strains previously seen in China. The viruses in the patients were genetically identical or at least very similar, which led them to believe the virus originated overseas. 
When investigators learned that a neighbor of one of the cases had recently returned from abroad, they tested her again. She was not currently infected but had antibodies to the virus, indicating a previous infection. They designated her A0, meaning she was the first case. "Therefore, we believe A0 was an asymptomatic carrier and that B1.1 (her neighbor) was infected by contact with surfaces in the elevator in the building where they both lived," they wrote. Other residents in the building all tested negative.
"As of April 22, 2020, A0 remained asymptomatic, and a total of 71 SARS-CoV-2–positive cases had been identified in the cluster," the researchers wrote.
"Our results illustrate how a single asymptomatic SARS-CoV-2 infection could result in widespread community transmission."
From CNN's Nikki Carvajal
US Surgeon General Jerome Adams gave an impassioned plea Tuesday, asking Americans to "please, please, please wear a face covering when you go out in public." 
"It is not an inconvenience," Adams said. "It is not a suppression of your freedom. It is actually a vehicle to achieve our goals. It adds to your convenience and your freedom, because it allows us to open up more places." 
"This face covering actually is an instrument of freedom for Americans if we all use it," he added.
To young people, he said: "If you want to see North Carolina beat Duke this year, wear a face covering ... if you want to go on spring break next March and April, wear a face covering."
"I want you to understand, this is not meant to be pessimistic," he said. "I have every confidence that we can very quickly see these new case counts go down. And we can reopen, we can get back to school, back to work, to worship, and to college football. But we've all got to do our part."
Adams comments were in contrast with Vice President Mike Pence, who earlier in the briefing told Americans to wear a face mask, "whenever your state and local authorities say it's appropriate." 
Asked if a nationwide mask requirement was under consideration, Pence said the administration would continue to use the model of "respecting the decisions that governors are making." 
From CNN's Nikki Carvajal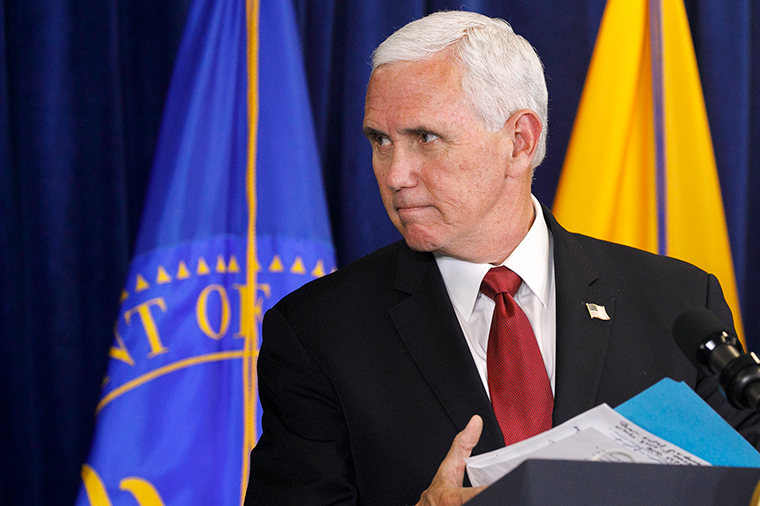 Vice President Mike Pence said Tuesday the coronavirus task force was focused on the 12 states across the country that have both a rising number of Covid-19 cases and a rising rate of test positivity.
"Our focus particularly at the task force today was on the 12 states that have the combination," Pence said at a briefing, shortly after a task force meeting.
He added also that they were "particularly focusing on the four states that are generating the majority of the cases," which he said were California, Arizona, Texas, and Florida.
Pence said he will head to Arizona Wednesday to meet with Gov. Doug Ducey about the state's rapidly rising number of cases. A 64-member disaster medical team from the Federal Emergency Management Agency is in Arizona, and the agency is consulting with Texas and other states about sending medical resources to them.
He also confirmed that he still plans travel to Florida with Dr. Deborah Birx later this week.
From CNN's Cheri Mossburg
What began as an emergency solution to provide housing for California's homeless population during the coronavirus pandemic has turned into a more permanent solution.
The housing program, initially called "Project Roomkey" secures hotel and motel space for individuals experiencing homelessness. When California Gov. Gavin Newsom signed the state's revised budget Monday, he devoted $900 million to buying hotels, motels, tiny home, pre-fab homes, and apartment buildings to facilitate a permanent version of the program, now called "Project Home Key."
So far, more than 14,000 people have been provided with a place to live and access to support services through the initiative, according to Newsom. Other states, including Connecticut and Hawaii, are looking to replicate the same program, he said.
The funding comes from a state partnership with the Federal Emergency Management Agency, as well as private donations. Newsom credited Blue Shield and Kaiser for providing $45 million in funding for the project.
Connecticut has an "all-time high" in Covid-19 tests reported and an "all-time low in test positivity rate," Connecticut Gov. Ned Lamont tweeted today
Lamont added that these state are "showing momentum and discipline" from Connecticut residents to follow the state's guidelines.
What the numbers say: In the past day, 21,416 Covid-19 tests were given, 152 came back positive, representing .7% of total tests, the governor noted.
Hospitalizations declined to 98 and there were two fatalities, he added.
The state has had a total of 46,414 coronavirus cases and 4,322 coronavirus-related deaths, according to Lamont's tweet.
Read Lamont's tweet:
From CNN's Jabari Jackson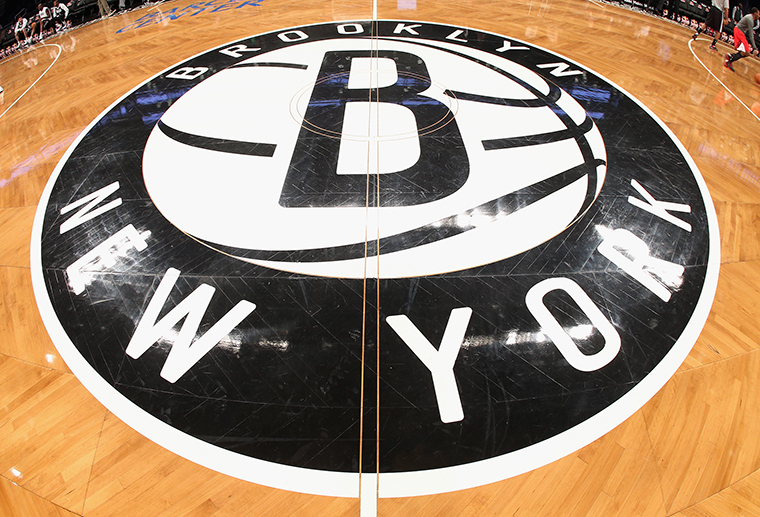 The Nets have reopened their practice facility in Brooklyn, a day after two players announced they had tested positive for coronavirus.
The NBA team had previously closed the facility due to the recent positive coronavirus tests. A team spokesperson confirmed the closing and opening to CNN. 
First reported by ESPN's Adrian Wojnarowski, the team closed the facility due to health concerns after two players, DeAndre Jordan and Spencer Dinwiddie, tested positive for Covid-19 ahead of the league's planned restart to the 2019-2020 season on July 30.
Jordan yesterday tweeted that he has tested positive for Covid-19: "Found out last night and confirmed again today that I've tested positive for Covid while being back in market," Jordan wrote on Monday. "As a result of this, I will not be in Orlando for the resumption of the season."
Earlier in the day, Dinwiddie told The Athletic that he has tested positive for coronavirus.
More context: Four Brooklyn Nets' have decided not to play in Orlando. That list includes Kevin Durant, Kyrie Irving, Wilson Chandler and DeAndre Jordan, team spokesperson confirms. Dinwiddie said on Twitter that he will make his decision at a later date.
From CNN's Tatiana Arias and CNNE's Jessica Hasbun
The Dominican Republic entered a new phase of reopening Tuesday allowing for hotels, restaurants, clubs and religious centers to resume activities under certain health protocols, according to Health Minister Rafael Sanchez.
"We can't continue to be closed even if Covid persists," Sanchez said during a briefing Tuesday. "The economy needs to function as in every country of the world." 
Sanchez added, however, that educational, training and recreational activities will continue to be suspended to help stop the spread of coronavirus.
Asked about the reopening measures and the upcoming presidential and legislative elections on July 5, Sanchez said people have to take preventative measures, adding that the elections must take place.
"With the resources we have, which are the same ones of any other country – because there isn't anything else to invent, we have to head to the elections," the health minister said.
More on this: Elections for president, vice president, senators and deputies were originally scheduled to take place on May 17, but voting was postponed amid the pandemic.
Over the weekend, large gatherings were seen in the Dominican Republic as candidates rallied days before Sunday's election.
At least three political parties held events without implementing any social distancing; while some of the candidates also did not wear a mask in public.
As of Monday, the Dominican Republic has at least 32,569 confirmed cases of novel coronavirus and at least 747 deaths, according to official data. Last week, the Pan American Health Organization (PAHO) warned of contagion hotspots in the Caribbean, specifically on the border of Haiti and the Dominican Republic.
From CNN's Anneken Tappe 
US stocks rebounded dramatically in the second quarter of the year, bouncing back from historic losses in the first three months of 2020.
The Dow recorded its best three-month gain since the first quarter of 1987, climbing 17.8%.
For the S&P 500, the broadest measure of Wall Street, it was the best quarter since the final three months of 1998 with a 19.9% gain.
The Nasdaq Composite climbed 30.6% in the quarter, its best performance since the last three months of 1999.
What is happening: Optimism over the reopening of the economy and unprecedented stimulus from the government and the Federal Reserve has boosted the market in the recent months, even as Covid-19 infections are on the rise again and economists worry about a second shutdown.
All three indexes also finished June in the green.
Here's where things stand:
The Dow finished up 0.9%, or 217 points
The S&P 500 rose 1.5%
The Nasdaq Composite closed up 1.9%
From CNN's Artemis Moshtaghian
Delaware Gov. John Carney announced he is closing bars at Delaware beaches ahead of the Fourth of July weekend due to an increase in coronavirus cases in the state.
Bars in beach communities will be closed indefinitely starting at 8 a.m. on Friday, Carney announced at a news conference on Tuesday. 
"Since early to mid-June to where we are today, just the complacency that we see, mostly in younger folks, particularly those who are enjoying our beaches and the social activities after returning from the beaches…that's of concern and the main reason that we're going to stay in phase two," the governor said. 
Coronavirus case data shared at the news conference indicated that the state is seeing an increase in the percentage of positive coronavirus cases at the beach, a main point of concern for the governor. 
Carney said the government is going to delay moving into phase three across the state until they get a better handle on where the surge is coming from and make sure there is extensive testing to support moving forward into the next phase of reopening.