From CNN's Pierre Meilhan
Atlanta Mayor Keisha Lance Bottoms tweeted Monday that she has tested positive for Covid-19.
"I have had NO symptoms and have tested positive," the mayor said.
Bottoms later said in an interview she has taken two tests for the virus this month. 
During an interview with MSNBC, the mayor also added she will self-quarantine at home for the next two weeks.
Read her tweet:
From CNN's Samantha Beech and Chandler Thornton
Air New Zealand is limiting capacity on international flights traveling inbound after a request from the government so the country can provide enough quarantine facilities for passengers, according to a statement from the airline.
"Air New Zealand has put a hold on new bookings on international services into New Zealand following a request from the New Zealand Government," the statement read.
"The move is to help ensure the country is able to provide quarantine accommodation for inbound passengers for the required 14-day period," it added.
The "temporary" hold on booking services goes into effect Tuesday local time and will last three weeks, the airline said, adding that some passengers may be moved to another flight to align arrivals with capacity available at isolation spaces. 
"We accept this is a necessary short-term measure given the limited capacity in quarantine facilities and we're keen to do what we can to help New Zealand's continued success in its fight against COVID-19," Air New Zealand Chief Commercial and Customer Officer Cam Wallace said in the statement.
The statement added that domestic services and services outbound from New Zealand will not be impacted.
This comes after Australian airline Qantas announced last week that all scheduled international flights, except for flights between Australia and New Zealand, would be suspended until at least the end of October 2020, due to government restrictions and all scheduled flights between Australia and New Zealand are suspended until at least mid-August 2020.
From CNN's Ryan Browne and Barbara Starr
The US military announced Monday it is sending approximately 50 medical and support personnel to the San Antonio area after a spike in Covid-19 cases in Texas.
The personnel, from the 627th Hospital Center in Carson, Colorado, will "provide medical assistance by embedding in medical care facilities in the San Antonio, Texas area. The medical personnel include emergency room and critical care nurses, respiratory specialists and support personnel," the Northern Command said in a statement.
Earlier this year, the military dispatched hundreds of medical personnel to embed in hospitals primarily in the New York City area, as well as elsewhere.
From Rodrigo Pedroso in São Paulo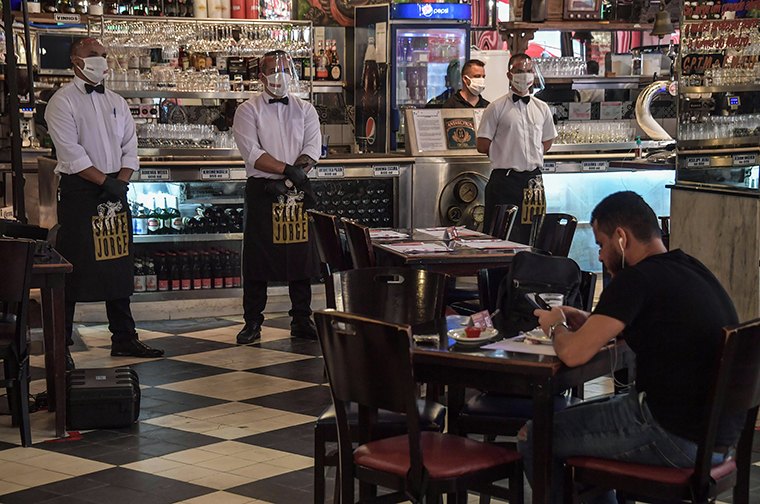 More than 65,000 people have died from coronavirus in Brazil, according to figures released by the country's health ministry on Monday.
Brazil has reported 620 new fatalities from the virus since yesterday, bringing the death toll to 65,487.
The country's health ministry recorded 20,229 new Covid-19 cases in the past 24 hours, bringing the total to 1,623,284.
Brazil's new numbers come as Rio de Janeiro opened its bars and restaurants over the weekend. In Rio state, 31 people have died of coronavirus since Sunday, bringing the total state death toll to 10,698. The state recorded an additional 587 cases on Monday, according to state health secretary data. The total confirmed number of cases in Rio de Janeiro state is now 121,879.
Brazil continues to follow the US in leading the world's highest numbers of infections and deaths from coronavirus. 
Watch:
From Rodrigo Pedroso in São Paulo
The governor of Brazil's state of São Paulo, João Doria, said on Monday he wants to avoid "the images we saw in Rio de Janeiro and London" after bars and restaurants in the state's capital city reopened Monday, and therefore strict rules will be in place. 
"We don't want to see in São Paulo city the images we saw in Rio de Janeiro and London," Doria said at a news conference, adding that bars and restaurants will have to close by 5 p.m. in order "to avoid crowds."
Bars, restaurants, and beauty salons reopened with restrictions on Monday in São Paulo, after having been closed since March 24. Dining establishments will now have seating areas after being restricted to delivery and takeout services. 
A decree published by Sao Paulo City Hall establishes that bars and restaurants can operate for six hours a day and with a maximum occupancy of 40% capacity. Establishments, such as shopping malls, that had already been permitted to open in an earlier phase of the reopening plan were allowed to extend operating hours as of Monday.
Last Friday, the Sao Paulo state government also authorized the reopening of theaters, cinemas, cultural events, and gyms in additional regions. 
The state of São Paulo, Brazil's most populous, leads the country in coronavirus infections and deaths. The state registered 10,540 new cases and 56 deaths from novel coronavirus in the last 24 hours, according to the state health secretary. Since the beginning of the pandemic, the state of São Paulo has recorded 323,070 cases of Covid-19 and 16,134 deaths related to the virus.
While the Covid-19 numbers in Connecticut continue to trend in the right direction, Gov. Ned Lamont said Monday the state is pausing on moving forward with phase three of their reopening plan, which means keeping bars closed and restaurants at 50% capacity. 
Lamont also announced in his daily coronavirus update that the state would be pausing on increasing the capacity of outdoor gatherings beyond 100 people.
Asked at what point the state would consider reopening bars, Lamont said, "Let's wait and see. We'll be looking around the rest of the country, we'll be looking at our neighboring states to see if we reach a point where we think we could do it safely."
"Look, I like a beer at the bar as much as the next person. I know how frustrating this can be, but right now, with this pandemic flaring up in a majority of other states, this is not the time to take a risk," the governor added.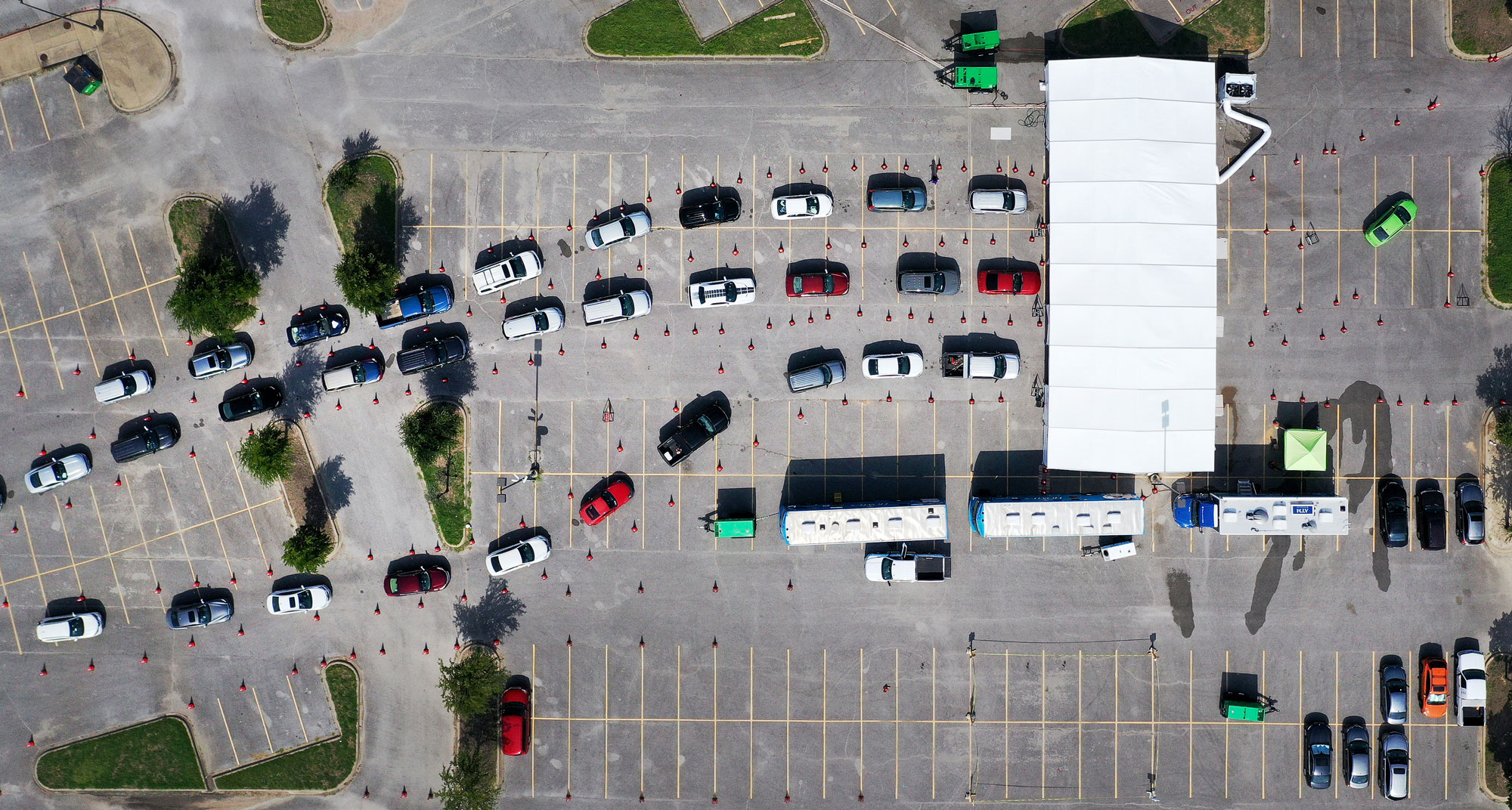 Texas recorded 5,318 new Covid-19 cases today, bringing the total to 200,557.
At least 2,655 people have died from the virus in the state. 
Texas reported 8,258 cases on July 4 — the state's highest daily number of new Covid-19 cases on record.
One thing to note: These numbers were released by the Texas Health and Human Services, and may not line up exactly in real time with CNN's database drawn from Johns Hopkins University and the Covid Tracking Project.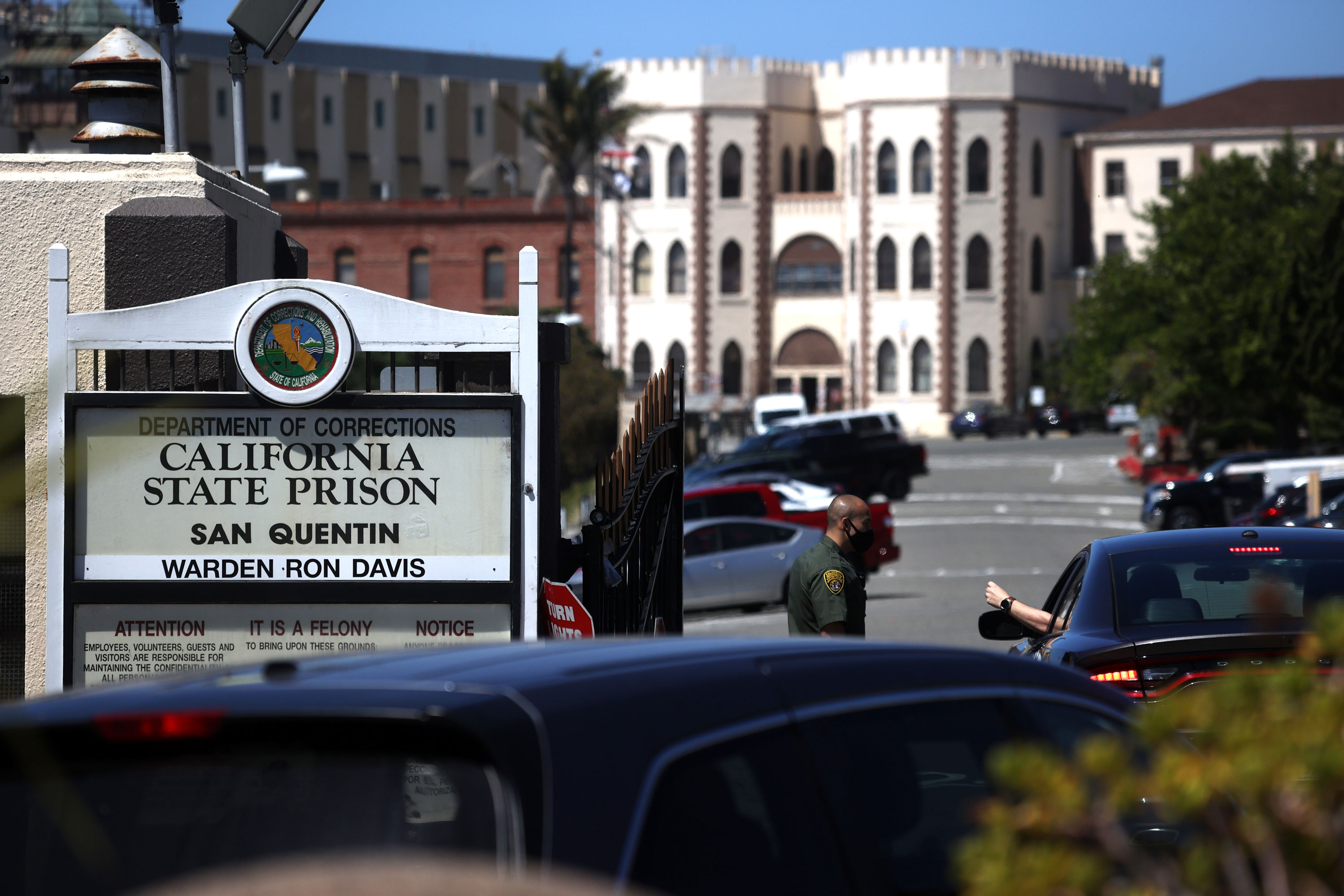 Three more inmates died of complications from the coronavirus over the weekend at San Quentin prison in Northern California, bringing the total number of deaths to six in an outbreak that has exploded over the past two weeks.
According to the California Department of Corrections and Rehabilitation (CDCR), there are currently 1,381 active cases at San Quentin with nearly 70% of those cases popping up in the last 14 days.
Prison officials said Dewayne Michael Carey, 59, died on July 4 at an outside hospital "from what appear to be complications related to Covid-19."
Carey had been in the state prison system since 1996 after he was convicted of first-degree murder.
The names of the two other inmates who died this weekend on July 5 were not identified.
California Gov. Gavin Newsom addressed the deadly outbreak at the prison during a press conference Monday, saying that prisoners who were transferred from the California Institution for Men in Chino to San Quentin in late May, spreading the virus to the facility, "should not have been transferred."
The active cases at San Quentin account for more than half of the current cases in the entire CDCR system.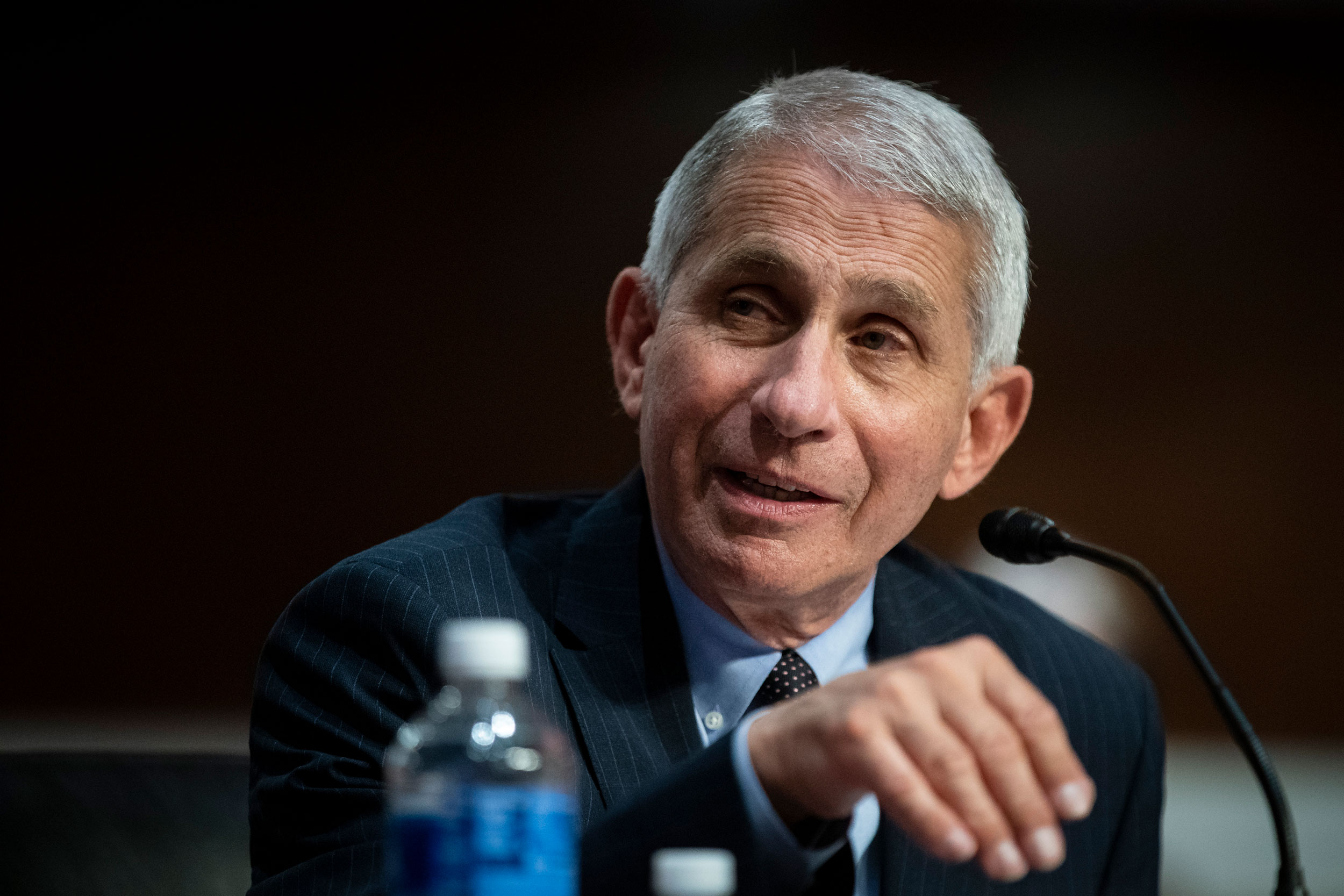 Dr. Anthony Fauci, a White House coronavirus task force member, told National Institutes of Health Director Dr. Francis Collins on Monday that the current state of the country "is really not good" with respect to its battle against the pandemic, in part because the country tried to open up too quickly.
"In the sense that we have been in a situation we were averaging about 20,000 new cases a day, and then a series of circumstances associated with various states and cities trying to open up, in the sense of getting back to some form of normality has led to a situation where we now have record breaking cases. Two days ago it was at 57,500," he said.
Fauci, the nation's top infectious disease expert, made the comments during a Facebook/Twitter livestream event with Collins.
"So within a period of a week and a half, we've almost doubled the number of cases. So, in answer to your first question: We are still knee-deep in the first wave of this. And I would say, this would not be considered a wave. It was a surge, or a resurgence of infections superimposed upon a baseline, Francis, that really never got down to where we wanted to," he said.
He added: "If you look at the graphs from Europe ... the European Union as an entity, it went up and then came down to baseline. Now they're having little blips, as you might expect, as they try to reopen. We went up, never came down to baseline, and now it's surging back up. So it's a serious situation that we have to address immediately."
Watch: