From CNN's Rosa Flores and Sara Weisfeldt
Miami-Dade County has seen a 90% increase in the number of Covid-19 patients being hospitalized in the past 13 days, according to the latest data released by Miami-Dade County Government.
It has also seen a staggering increase in the number of ICU beds being used (86%) and in the use of ventilators (127%).
Meanwhile, Miami's Jackson Health System has seen an 120% percent increase in Covid-19 patients in the past two weeks, according to data posted by the hospital system on Twitter.
On June 20, Jackson Health reported 157 Covid-19 patients. By Monday, they reported 345. Jackson Health System is a nonprofit academic medical system.
The state of Florida does not release the number of current Covid-19 patients in the state. The state only releases the number of available hospital beds, which is currently 14,324 (24%).
As for ICU beds available in Florida, the state reports there are currently 1,265 available, which is 21%. 
The 14-day average positivity rate in Miami-Dade County is 23%, according to data released by county government.
The European Union's economy will experience an even deeper recession than previously anticipated in 2020 due to the pandemic, according to the European Commission's latest economic forecast.
Its economy is now expected to contract by 8.3% this year, compared to the previous forecast of a 7.4% contraction. The Commission anticipates the economy to grow 5.8% in 2021 -- a weaker rate than its previous forecast.
"The economic impact of the lockdown is more severe than we initially expected. We continue to navigate in stormy waters and face many risks, including another major wave of infections," Valdis Dombrovskis, EU Commission Vice President, said in a press release on Tuesday.
From CNN's Madeline Holcombe
Despite hopes for relief this summer, the US is battling the first wave of the Covid-19 pandemic -- so much so that across the South and Southwest contact tracing is no longer possible, according to a health expert.
"The cases are rising so rapidly, that we cannot even do contact tracing anymore. I don't see how it's possible to even do that," Dr. Peter Hotez, dean of tropical medicine at Baylor College of Medicine, told CNN on Monday.
The rapid rise in cases is considered a surge, not a second wave, because the infection numbers never lowered to where officials hoped they would, director of the National Institute of Allergy and Infectious Diseases Dr. Anthony Fauci said in a livestream on Monday.
The national case count hits new records almost daily, Hotez said. As of Tuesday morning, more than 2.9 million people had been infected and 130,306 people had died from coronavirus, according to data from Johns Hopkins University.
Read more here: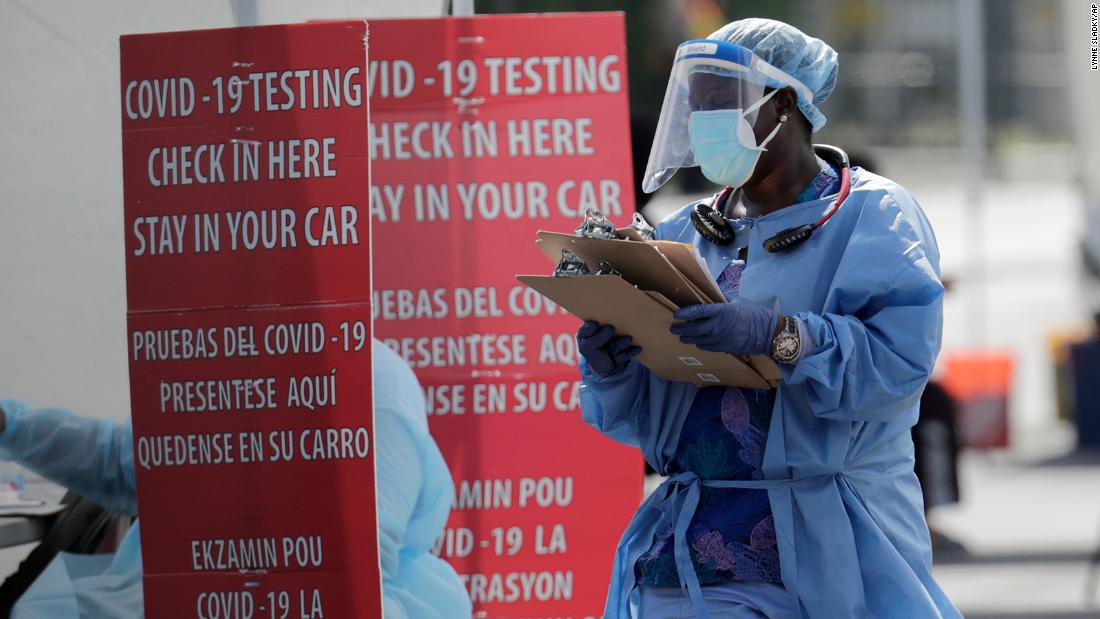 From Isaac Yee in Hong Kong and Vanesse Chan in Hong Kong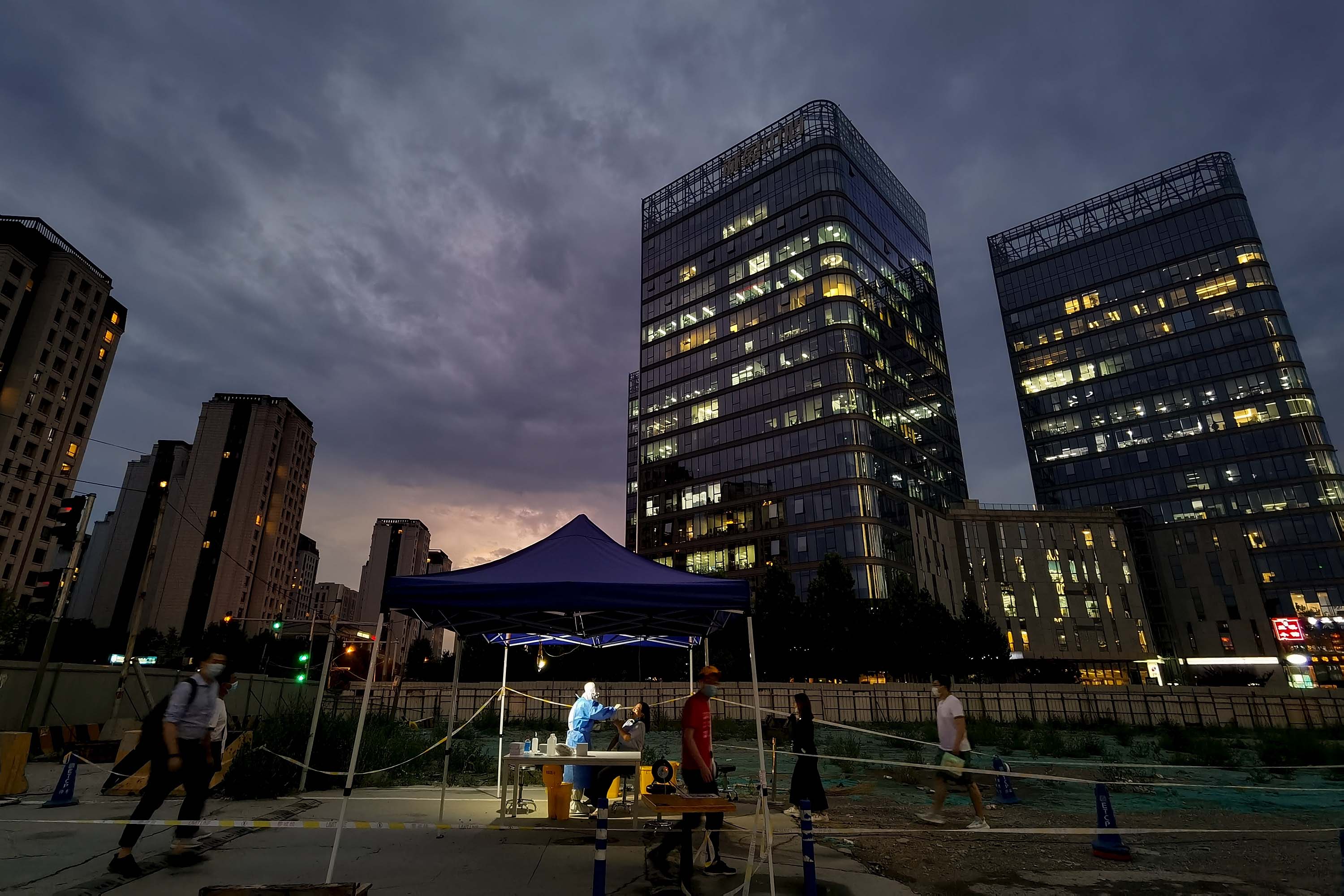 Beijing reported zero new coronavirus cases on Monday for the first time since the Xinfadi wholesale food market cluster was discovered on June 11, China's National Health Commission announced Tuesday. 
Eight new imported cases were reported in China, across Shanghai, Liaoning, Sichuan, Inner Mongolia and Guangdong. No new deaths or local cases were recorded. The National Health Commission also reported 15 new asymptomatic cases across the country.
This comes as Beijing authorities announced Monday that over 11 million people in the capital have been given nucleic acid coronavirus tests since the outbreak at the Xinfadi market, according to the state-run Xinhua News Agency. 
The cough has come back, without warning and seemingly for no reason; so has the fatigue. True, neither are as debilitating as when I had the actual virus, but they are back.
Like many others, I am now coming to realize that I am living and suffering from the long tail of Covid-19.
I got infected back in mid-April. The onset of symptoms came quickly. I suddenly noticed I was feeling very tired and I had a new cough. I got tested and the morning after I received a phone call from the medical center, I had tested positive for coronavirus.
The virus is like a tornado. When it lands, it swirls through the body, causing chaos, confusion, coughs, wreaking damage to each organ it touches. Some won't survive its visit. For those that do, when it has gone, one surveys the damage to the human landscape and realizes it's much greater than first thought. My symptoms were on the milder side: I never had breathing difficulties, or loss of sense or smell. I was wiped-out tired and I always had "the cough," which has now returned.
I have tested negative for the virus and positive for the antibodies, and my doctor says it won't return. But there are days when I feel that it has.
I am also discovering new areas of damage: I have now become incredibly clumsy. I was never the most lissome person, no one ever called me graceful, but my clumsiness is off the chart. If I reach for a glass, or take something out of a cupboard, I will knock it, or drop it on the floor. I have tripped over the curb and gone flying. I fall over furniture. It is as if that part of my brain, which subconsciously adjusts hand and movement to obstacles it sees, isn't working.
At times there's a sense of mild confusion. The micro delay in a thought, the hesitation with a word. Nobody would notice but me.
For those who have not had Covid, or witnessed the mess it leaves behind, again, I urge you, do whatever you can to avoid this tornado.
It will roar through the body -- kill some on the way -- injure all in its path -- and then when you think "well, thank God that's gone," look around, the damage is strewn everywhere and will be with you long after the crisis has passed.
Read the full story here: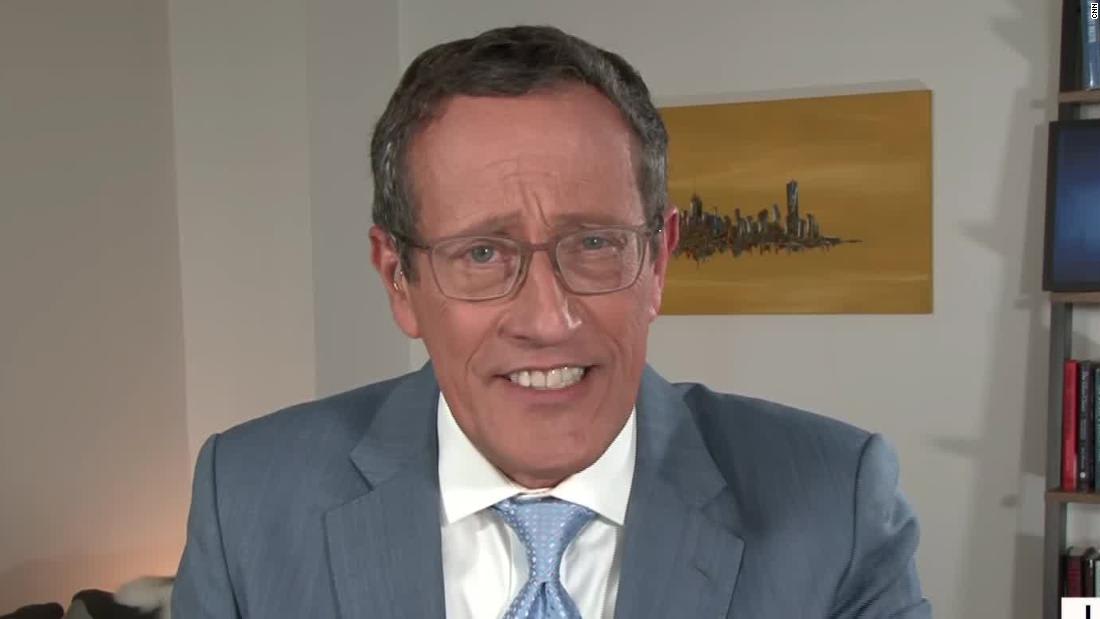 From CNN's Caroline Faraj and Richard Allen Greene
The United States had 1,095,299 international students in the 2018-19 academic year, an all-time high and the fourth consecutive year there were over 1 million international students in the country, according to the Institute of International Education.
About a third of them were from China, making the country the largest source of international students in the United States, the Institute said. It was the tenth year running that China sent the largest number of international students to the US.
India was second, followed by South Korea, Saudi Arabia and Canada. 
International students who are pursuing degrees in the United States will have to leave the country or risk deportation if their universities switch to online-only courses, Immigration and Customs Enforcement announced Monday.
The move may affect thousands of foreign students who come to the United States to attend universities or participate in training programs, as well as non-academic or vocational studies.
According to the Institute of International Education, here are the top five countries of origin of international students in the US, 2018-19:
China: 369,548
India: 202,014
South Korea: 52,250
Saudia Arabia: 37,080
Canada: 26,122
Read more here: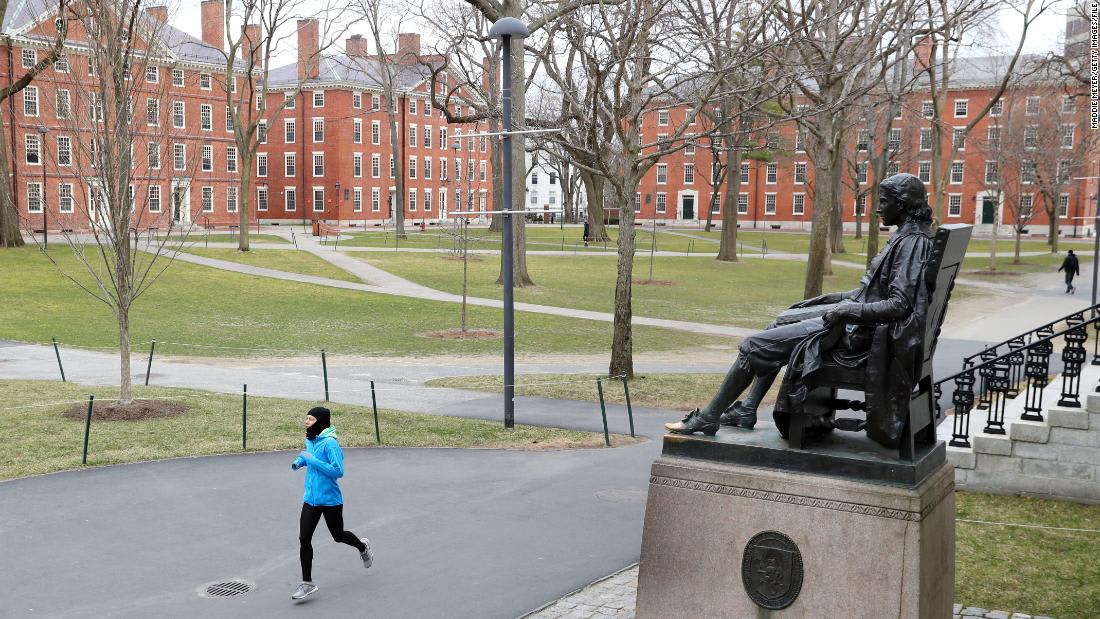 From CNN's Sarah Moon and Christina Maxouris
The top medical officer for California's corrections system has been replaced as the rate of  coronavirus infections among the state's inmates continues to increase.
"We are in unprecedented times as we deal with the challenges of the Covid-19 pandemic," California Correctional Health Care Services Receiver J. Clark Kelso said in a statement.
"In order to meet current response needs while also working toward further delegations of medical care back to state control, it has become evident that a reorganization is necessary for long-term sustainability."
More than 2,350 inmates are currently infected -- more than half of whom are inside a single facility, San Quentin State Prison.
According to the state's department of corrections, there are currently more than 1,300 active cases at San Quentin with nearly 70% of those cases popping up in the last two weeks. Six prisoners there have died from the virus, according to state data.
A total of 165 staff members have also tested positive for the virus at San Quentin.
In response to the crisis, the corrections department announced it's reduced its population by almost 10,000 inmates since March -- both by an expedited transition to parole of 3,500 inmates and suspending intake from jails.
Officials have also created spaces in the facility to isolate patients who have tested positive and quarantine those exposed to anyone who has the virus.
Read more here: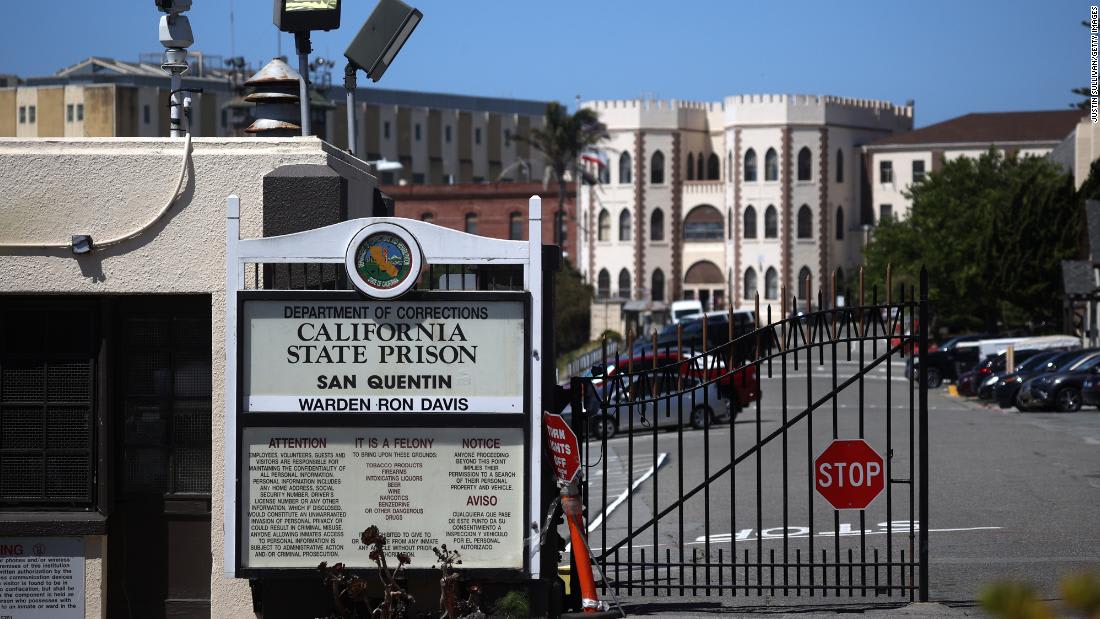 From CNN's Harmeet Kaur and Sarah Moon
A woman who allegedly coughed on a baby during a social distancing dispute no longer has her job with a California school district.
Oak Grove School District in San Jose announced over the weekend that the woman, whom it did not identify, was no longer an employee with the district.
"We want to inform our community that the district employee who was alleged to have engaged in this conduct is no longer an employee of our district," Oak Grove School District said in a statement.
"The Oak Grove School District's highest priority is the safety of our students and the well-being of all of the children in the community we serve. We do not tolerate conduct from any employee that compromises any child's safety."
It was not immediately clear whether the woman left her job or was fired.
What happened: The incident took place on June 12, when a White woman described as being in her 60s was standing in line for frozen yogurt in front of another woman and her child in a stroller, according to the San Jose Police Department.
Video showed the first woman coughing in the face of the baby because, police said, the mother was not maintaining proper social distance.
"The preliminary investigation revealed the suspect was upset the female was not maintaining proper social distancing so the suspect removed her face mask, got close to the baby's face, and coughed two to three times," police Sgt. Enrique Garcia said last month.
Read the full story here:
Last week, Miami was seeing 91 new coronavirus cases per day. Now, it's up to 125.
"I'm looking at the statistics and the statistics are very grave," said Miami Mayor Francis Suarez. "Every single metric is up."
The Miami-Dade county just signed an emergency order to roll back business reopenings -- but officials also need to start working on a long-term plan, said Suarez. 
"We know that you can't implement these orders forever," Suarez said. "I think if this is just a measure to maintain or reduce hospital capacity, then it's something that is obviously a short term-measure. What we need is a plan and strategy that is long-term, and that is calculated to defeat Covid-19 in our community."
Florida is now the third hardest-hit state nationwide in terms of total case numbers.
Hospitals running out of beds: Across the state, 43 hospital intensive care units (ICU) have hit capacity with zero beds available, according to the Agency for Health Care Administration (AHCA). 
Another 32 hospitals have 10% ICU bed availability or less.
14 hospitals have hit capacity of non-ICU beds, and another 54 hospitals have 10% or less non-ICU hospital beds available.
Mass testing: More than 2.23 million people have been tested in Florida since the start of the pandemic, Gov. Ron DeSantis said Monday.
For the week of June 29, Florida tested over 400,000 people, DeSantis said on Twitter.