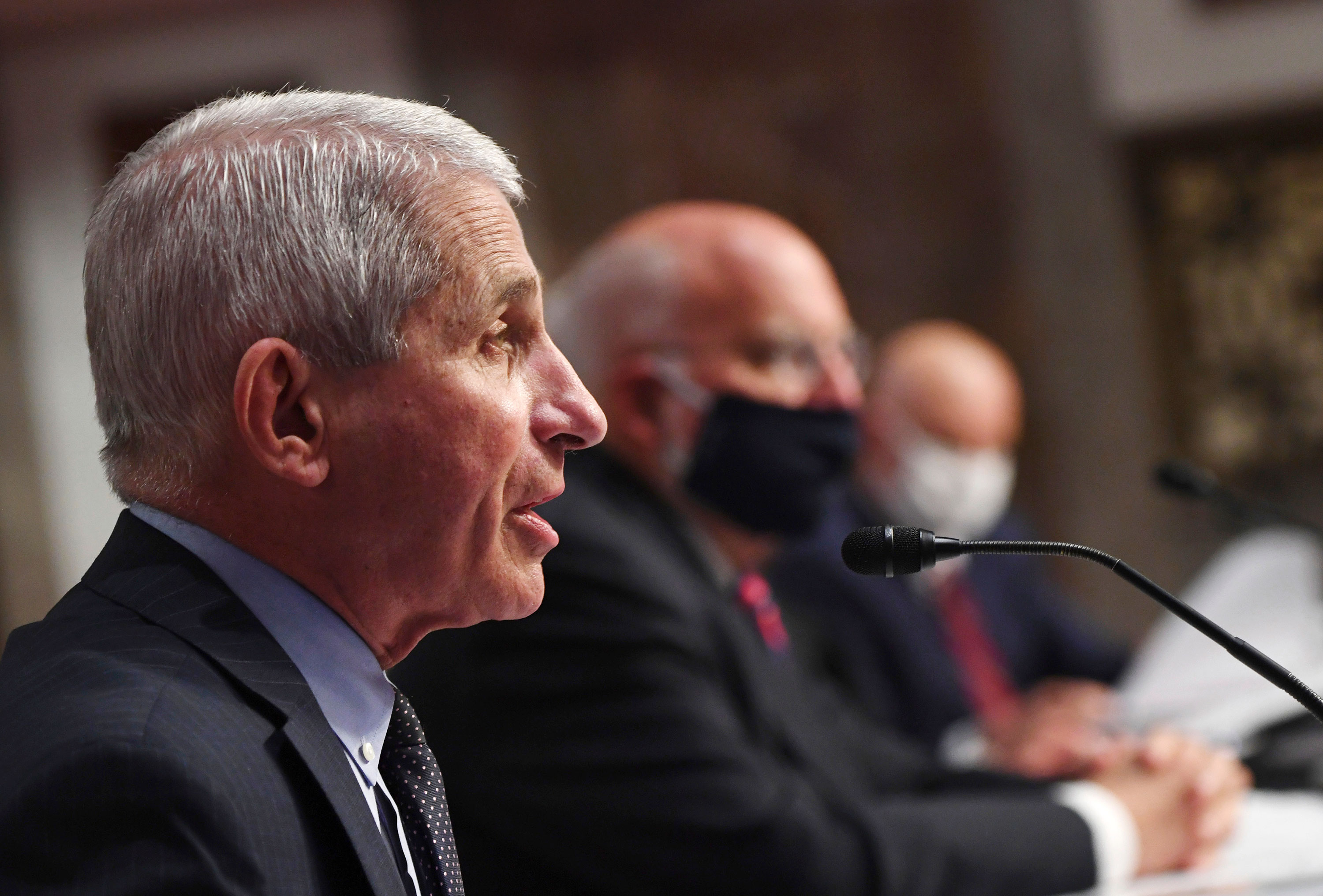 The variability and "striking" transmissibility of Covid-19 makes the virus the "perfect storm," said Dr. Anthony Fauci, director of the National Institute of Allergy and Infectious Diseases.
"Not to be hyperbolic about it — it really is the perfect storm and [an] infectious disease and public health person's worst nightmare. It's a spectacularly transmissible virus. The efficiency with which this transmits is really striking," he said at an event hosted by The Hill.
Fauci explained that the range of people it affects — from those with no symptoms to those who end up in intensive care or die — make the virus "a very complex situation to really get control of."
"Now what we need to do in this country is to successfully make that transition from baseline control to safely be reopening the country, and following the guidelines are going to be critical," Fauci said. "And I think what we've seen unfortunately, is that in some of the Southern states, the states have not really followed those guidelines in some respects, and jumped over the benchmarks, and the points that needed to be checkpoints. We've got to do better."
Dr. Anthony Fauci, the director of the National Institute of Allergy and Infectious Diseases, said the nation will see the Covid-19 pandemic through.
"I'm gonna see it through and the country's gonna see it through," he said Thursday during an interview with The Hill.
Fauci said that despite political divisiveness, he hopes the nation will realize "we are all in this together."
"One of the problems we're facing, is that in the middle of trying to fight an unprecedented historic pandemic, there is still divisiveness — there's divisiveness politically. We can see that when we look at the different viewpoints that people take towards this," Fauci said, adding, "We can be part of the solution, and not part of the problem of divisiveness."
The NIAID director called on young people to take personal responsibility for preventing the spread of the virus, noting that this population can also get severely ill from the virus.
"You can't assume that you're in a vacuum, and it's only about you," Fauci told The Hill's Steve Clemons.
From CNN's Jacqueline Howard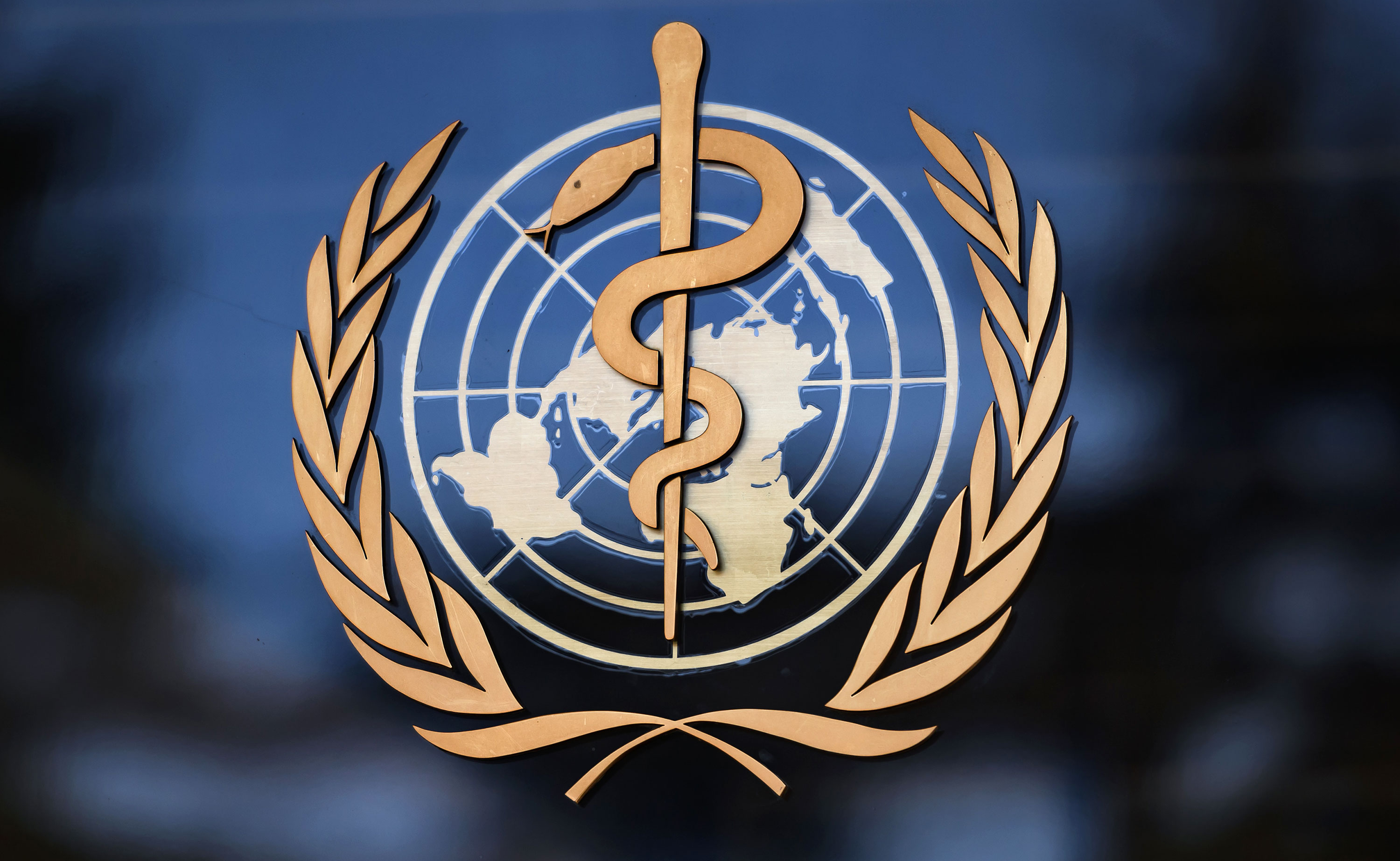 The World Health Organization on Thursday released a new scientific report detailing how coronavirus can pass from one person to the next — including through the air during certain medical procedures.
The report also notes that there are still many unanswered questions around airborne transmission and how exactly the virus spreads.
The report comes just days after the publication of a letter Monday signed by 239 scientists that urged the agency to be more forthcoming about the likelihood that people can catch the virus from droplets floating in the air. 
"Airborne transmission of the virus can occur in health care settings where specific medical procedures, called aerosol generating procedures, generate very small droplets called aerosols. Some outbreak reports related to indoor crowded spaces have suggested the possibility of aerosol transmission, combined with droplet transmission, for example, during choir practice, in restaurants or in fitness classes," the new WHO report said about coronavirus, named SARS-CoV-2. 
Still, "current evidence suggests that transmission of SARS-CoV-2 occurs primarily between people through direct, indirect, or close contact with infected people through infected secretions such as saliva and respiratory secretions, or through their respiratory droplets, which are expelled when an infected person coughs, sneezes, talks or sings," the report said. "Respiratory droplets from infected individuals can also land on objects."
The report also said that "there have been reported outbreaks of COVID-19 reported in some closed settings, such as restaurants, nightclubs, places of worship or places of work where people may be shouting, talking, or singing. In these outbreaks, aerosol transmission, particularly in these indoor locations where there are crowded and inadequately ventilated spaces where infected persons spend long periods of time with others, cannot be ruled out. More studies are urgently needed to investigate such instances and assess their significance for transmission of COVID-19."
In general, according to WHO, airborne transmission refers to any time an infectious pathogen that causes illness disseminates in the air and remains infectious when suspended in the air over long distances and time.
Dr. Benedetta Allegranzi, WHO's technical lead for Infection Prevention and Control, said during a briefing in Geneva on Tuesday that the agency has discussed and collaborated with many of the scientists who signed the letter claiming WHO hasn't been forthright about airborne transmission. 
"We acknowledge that there is emerging evidence in this field, as in all other fields regarding the Covid-19 virus and pandemic, and therefore we believe that we have to be open to this evidence and understand its implications regarding the modes of transmission, and also regarding the precautions that need to be taken," Allegranzi said.
For some time, "we have been talking about the possibility of airborne transmission and aerosol transmission, as one of the modes of transmission of Covid-19," Maria Van Kerkhove, WHO's technical lead for coronavirus response and head of its emerging diseases and zoonoses unit, previously said during a briefing in Geneva on Tuesday.
"This is a respiratory pathogen and so it is important that what we know fits into the guidance that we have, which is why a comprehensive package of interventions are required to be able to stop transmission," Van Kerkhove said. "This includes not only physical distancing. It includes the use of masks where appropriate in certain settings, specifically where you can't do physical distancing, and especially for health care workers."
From CNN's Wayne Sterling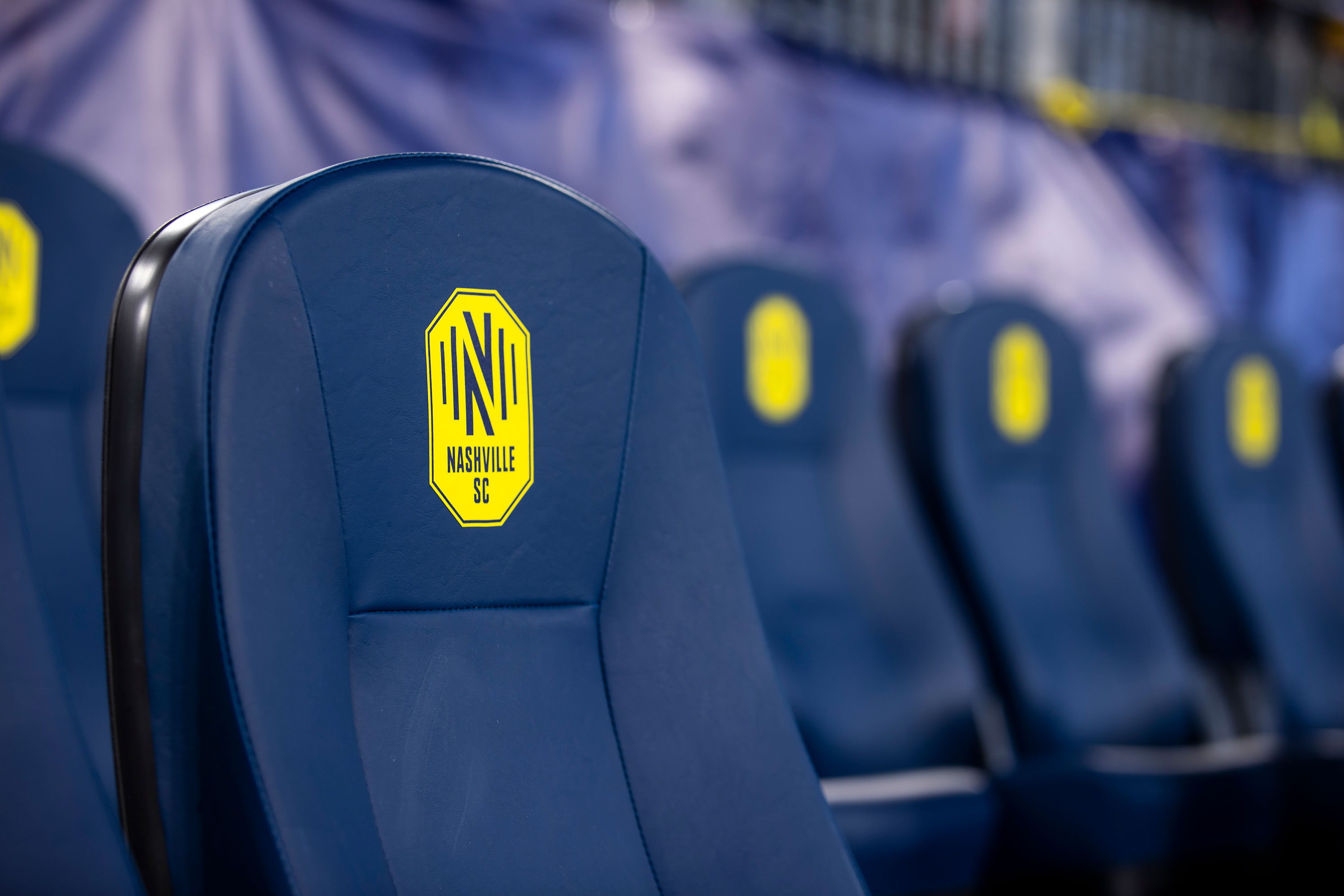 Nashville SC has been forced to withdraw from Major League Soccer's on-going, season-opening tournament at Disney World's ESPN Wide World of Sports complex near Orlando, Florida, due to nine players testing positive for coronavirus, MLS announced Thursday in a statement.
"Due to the number of positive tests, the club has been unable to train since arriving in Orlando and would not be able to play matches," said MLS Commissioner Don Garber. "For every decision we make in our return to play, the wellbeing of our players, staff, officials and all participants is our top priority."
Nashville SC's opening night match of the MLS is Back Tournament against the Chicago Fire FC was postponed Wednesday.
On Monday, MLS withdrew FC Dallas from the tourney after 10 players tested positive for the virus.
As a result of the withdrawal of Dallas and Nashville, MLS has reconfigured the groups into six groups, each consisting of four teams, as well as updated the qualification for the Knockout Stage.
From CNN's Rosa Flores and Sara Weisfeldt
There are currently 48 hospitals, in 26 counties, in Florida that have reached their capacity in their intensive care units and show zero ICU beds available, according to data released by the Agency for Health Care Administration (AHCA). 
Another 52 hospitals show ICU bed availability of 10% or less, according to the AHCA data.
Health official on Thursday reported 8,935 new Covid-19 cases and at least 120 Covid-19-related deaths.
This brings the current total cases to more than 232,000, according the health department. There are now more than 4,000 Covid-19-related deaths in Florida.
The US is better prepared for a virus than it was 10 years ago, but needs "to take it a step even further," Dr. Anthony Fauci, director of the National Institute of Allergy and Infectious Diseases, said on Thursday.
Fauci was asked during a live event hosted by The Hill if the US should be more proactive when it comes to viruses that transmit from animals to humans by devoting more money and resources. 
Fauci said work done in previous years allowed the US to enter into the development of a vaccine for Covid-19 "at an absolute record speed."
But the nation's top infectious disease expert said more work still needs to be done.
Here's how he put it:
"Even as we're getting through this — and there'll be many, many lessons learned — we got to, for the future, make sure that we don't lose this corporate memory of what we're going through. Because we need, obviously, to be better prepared. We clearly were much better prepared now for this onslaught than we were 10 years ago, but we've got to take it a step even further to be better prepared for the next onslaught which inevitably will occur," Fauci told The Hill's Steve Clemons.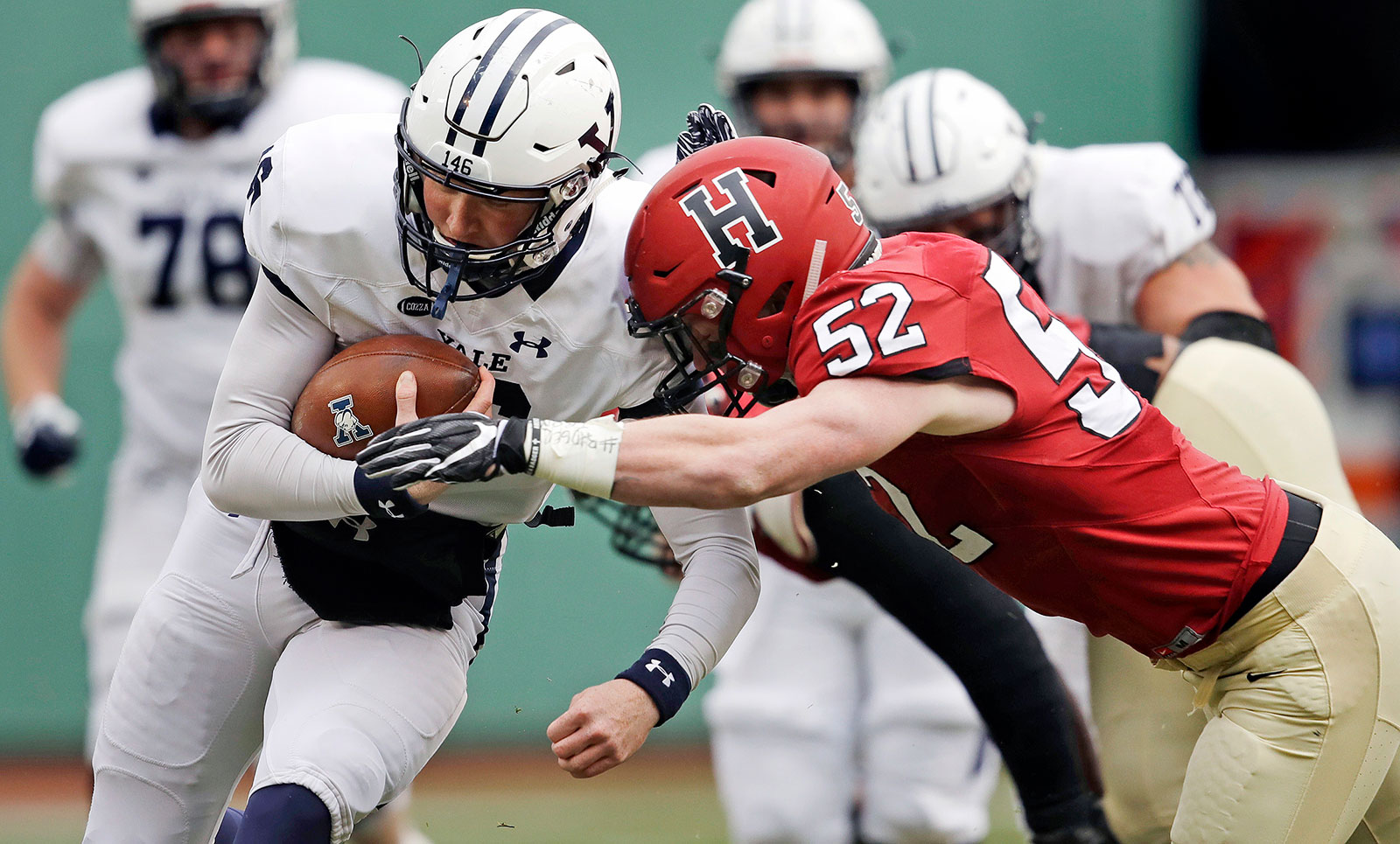 Ivy League sports, including football, will be postponed this fall due to the coronavirus pandemic.
The Ivy League Council of Presidents Executive Director Robin Harris said that while there is "tremendous disappointment" among athletes and coaches at its colleges — which include Harvard, Princeton and Yale — there is also an acceptance about the threat of Covid-19.
The Ivy League is the first Division I conference to drop out of the upcoming college football season. 
"There's an understanding that these policies that are being put in place to protect the health and well-being of the campus community at large and our society also should apply to our athletics community," Harris told CNN's Kate Bolduan.
"So while we're all disappointed and disheartened, we know it's the right decision for it the Ivy League."
Harris said that she expects other college conferences to follow suit in the future. 
Watch the interview:
From CNN's Lauren Mascarenhas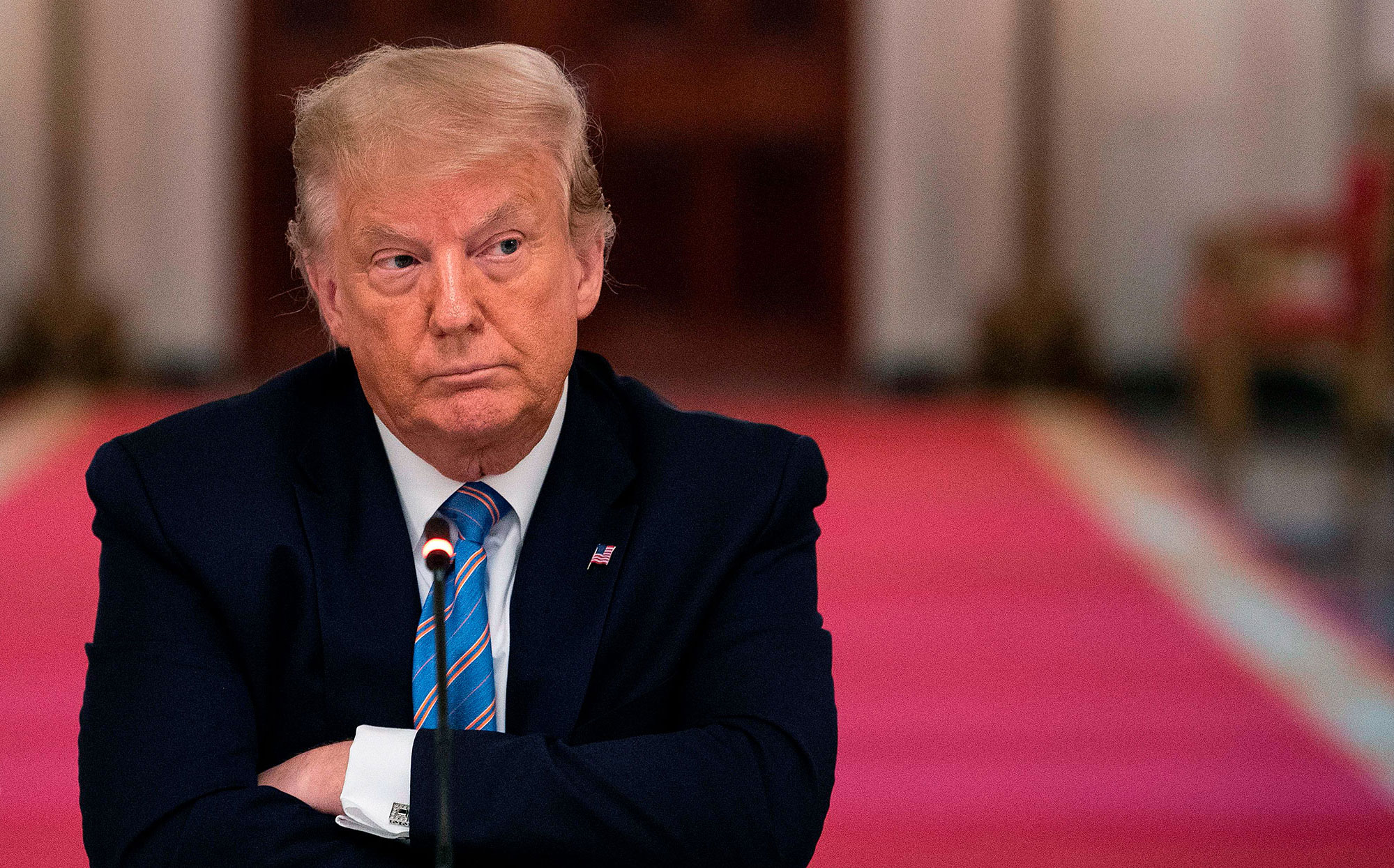 The Trump administration's efforts to pressure the US Centers for Disease Control and Prevention into revising school reopening guidelines, and threats to withhold funding from school districts that do not reopen, could have deadly consequences, said American Public Health Association Executive Director Georges C. Benjamin.
In a statement released Thursday, Benjamin said the Trump administration's actions "wrongly makes educators, students and parents political pawns and could have deadly consequences during the COVID-19 pandemic."
The CDC has recommended that schools reopen cautiously, calling for physical distancing, physical barriers and proper cleaning. On "Good Morning America" Thursday, CDC Director Dr. Robert Redfield said that the guidelines for reopening schools will not be revised, but that the agency will provide additional reference documents to help guide schools in their decisions.
"The Trump administration has no justification for overruling science-backed information that the CDC has initiated in school opening plans," Benjamin added. "All of us want a red traffic light to turn green at an intersection, but we don't just drive through recklessly and risk our own lives and those of others."
From CNN's Hollie Silverman
Michigan Gov. Gretchen Whitmer said in-person learning will take place in schools as planned unless there are case increases that require the state to move back into phase three.
The state is currently in phase four of reopening. Whitmer planned to move to phase five ahead of the Fourth of July but then chose not to due to the increased case numbers.
If the state returns to phase three based on case information, schools will be distance learning, Whitmer said. In phases four, five and six, in-person learning will take place. 
Districts are still writing their plans for reopenings, Whitmer said. 
"If we're in phase three it's distance learning. So we're not back in the classroom. If we're in phase four, then there are real, you know, more strict requirements to be in person that needs to be followed and districts are writing these plans right now," Whitmer explained.