From CNN's Rosa Flores and Sara Weisfeldt
Officials in Florida's Miami-Dade County reported a staggering 33.5% Covid-19 positivity rate on Thursday, according to data released by Mayor Carlos Gimenez's office. 
The positivity rate -- that is, the percentage of people who test positive for the virus of those overall who have been tested -- is tracked daily by the county. 
Gimenez's office has said the goal is to not exceed a positivity rate of 10%. The county has exceeded the 18% mark for the past 14 days. The current 14-day average is 24%, the data shows.
Over the past 13 days, hospitalizations in Miami-Dade County have gone up by 76%, the number of ICU beds being used has increased by 86% and the use of ventilators has soared by 124%, according to the latest data from the county government.
Some context: As more and more people are being tested, the focus is shifting to the positivity rate -- how many of those tested are actually infected.
A lot of officials, including Gimenez, point to a rising positivity rate to counter arguments that the increase in case numbers is simply the result of more people being tested.
From CNN's Salma Abdelaziz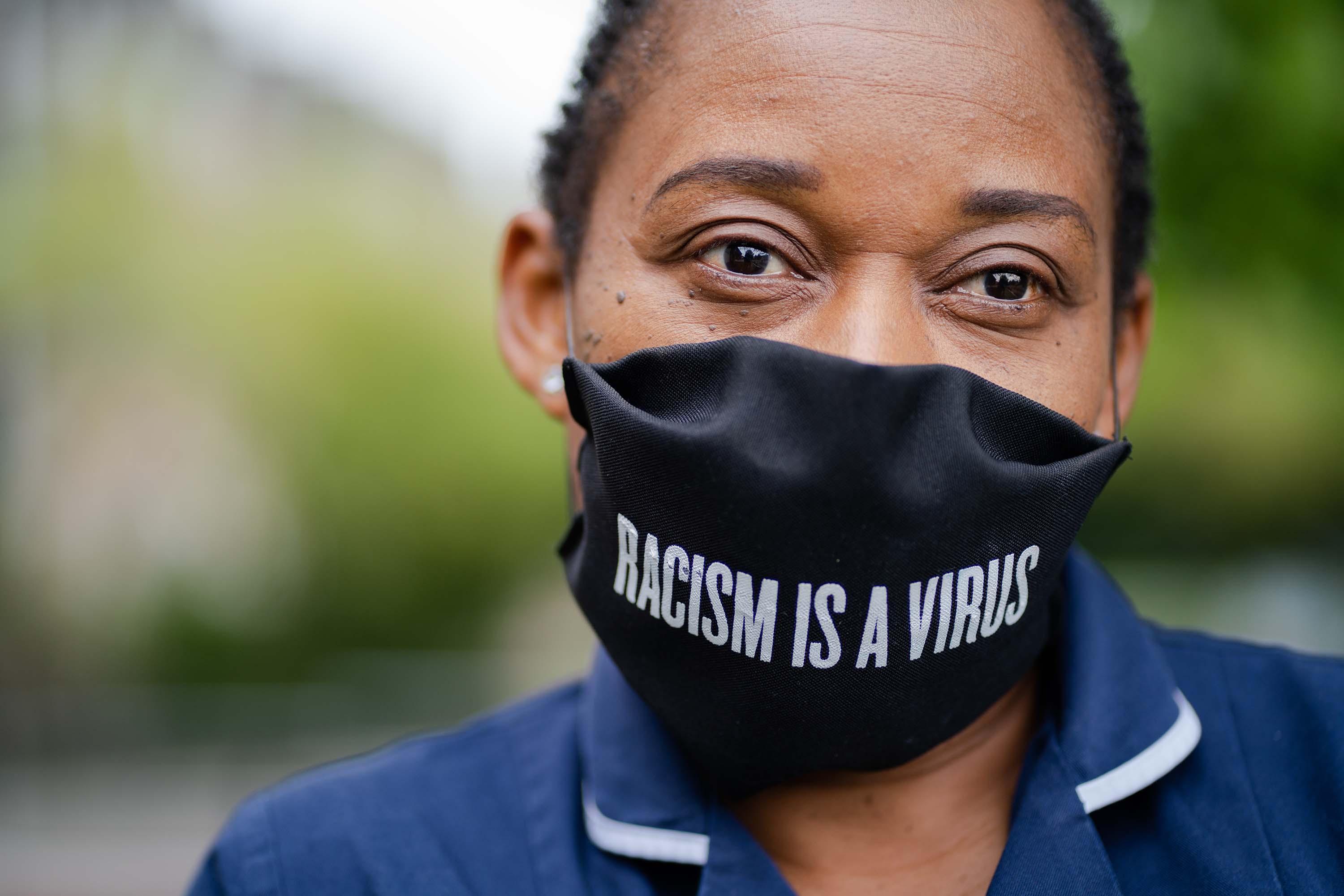 Nurse Efe Obiakor stood at the front of the crowd, looking up proudly as her 18-year-old daughter Ada took center stage at a Black Lives Matter rally in central London.
"Let's use this opportunity to have a community heal," Ada told protesters as they poured into a sunny Hyde Park.
Obiakor was there to support her daughter, the lead organizer behind the June 20 anti-racism demonstration, but also to advocate for herself.
"As a Black nurse, it's very important for me to come out today because in the system where I work, and in the NHS as a whole, there is racism," Obiakor explained.
A practice nurse with 12 years' experience, Obiakor, from London, says she has long faced discrimination and harassment in the UK's public health care system, known as the National Health Service (NHS).
And she's not alone.
CNN interviewed a dozen Black nurses across the UK's healthcare sector. From students to medics with decades of experience, they work in different roles and different settings -- hospitals, care homes and clinics -- up and down the country.
They all say they have experienced racism in the workplace -- and that it has gotten worse amid the coronavirus outbreak.
From Joanna Lillis in Almaty, Kazakhstan and CNN's Isaac Yee and Angus Watson
Authorities in Kazakhstan have denied a report published by Chinese officials that the country is experiencing an outbreak of "unknown pneumonia" potentially deadlier than the novel coronavirus.
On Thursday, the Chinese Embassy in Kazakhstan issued a warning to citizens living in the Central Asian country that the pneumonia had killed more than 1,700 people.
"Kazakhstani Health Department and other agencies are conducting comparative research and have not defined the nature of the pneumonia virus," the statement said.
New cases of the unidentified pneumonia have been increasing significantly since mid-June across the country, said the embassy, adding that in some places, authorities are reporting hundreds of new cases a day.
In a statement later on Friday, the Kazakhstan health ministry acknowledged the presence of "viral pneumonias of unspecified etiology," but denied that the outbreak was new or unknown.
"In response to these reports, the Ministry of Health of the Republic of Kazakhstan officially declares that this information does not correspond to reality," the statement read.
It added the "unspecified" pneumonia classification followed World Health Organization guidelines "for the registration of pneumonia when the coronavirus infection is diagnosed clinically or epidemiologically but is not confirmed by laboratory testing."
According to the embassy, the rise was concentrated in the regions of Atyrau, Aktobe and Shymkent, which together have almost 500 new cases and more than 30 critically ill patients.
The Chinese Ministry of Foreign Affairs said Friday that Beijing needed more information from Kazakh authorities.
"For the specifics, I will refer you to the relevant authorities in Kazakhstan, we would also like to get more information," a spokesperson said Friday.
Read more here: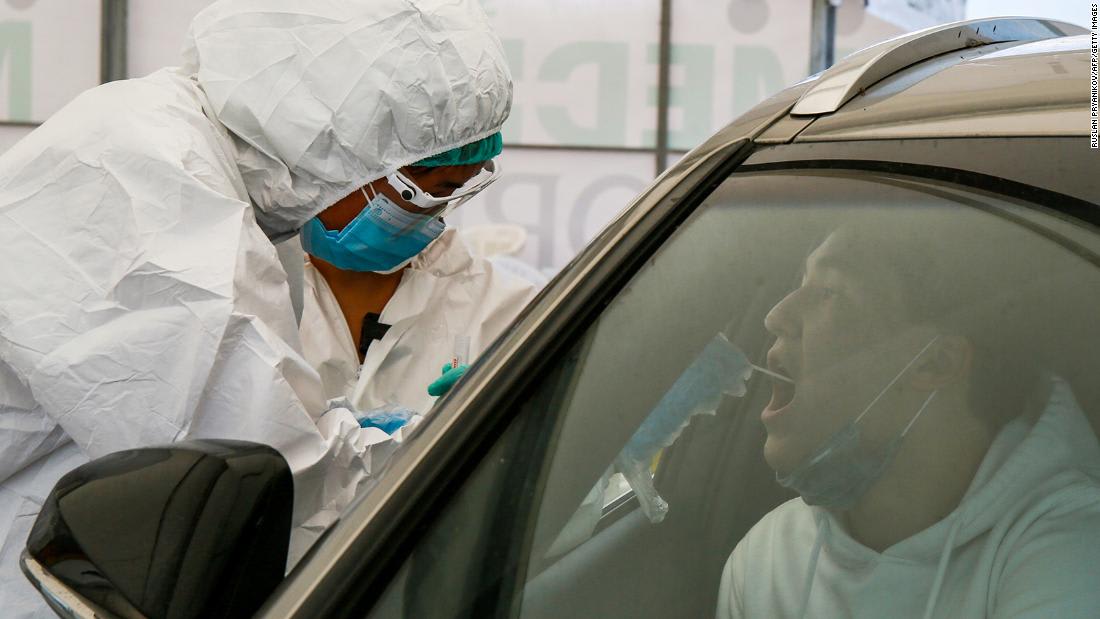 From CNN's Ralph Ellis and Andrea Kane
Autopsies on people who died of the coronavirus are helping doctors understand how the disease affects the body -- and one of the most remarkable findings concerned blood clotting, a pathologist says. 
Dr. Amy Rapkiewicz, the chairman of the department of pathology at NYU Langone Medical Center, spoke to Erin Burnett on OutFront Thursday night.
Some Covid-19 patients are known to develop blood clotting issues, but the degree and the extent to which that occurs was described as "dramatic" by Rapkiewicz.
In the early stages of the pandemic, bedside clinicians noticed a lot of blood clotting "in lines and various large vessels," she said.
"What we saw at autopsy was sort of an extension of that," she said. "The clotting was not only in the large vessels but also in the smaller vessels.
"And this was dramatic, because though we might have expected it in the lungs, we found it in almost every organ that we looked at in our autopsy study," she said.
Rapkiewicz's study outlining her findings was published at the end of June in The Lancet journal EClinicalMedicine.
Read the full story:
Hong Kong announced Friday the suspension of all schools in the city, following a surge in locally transmitted coronavirus cases.
"Due to the growth of confirmed COVID-19 cases, some parents are concerned about the hygiene of [schools]," said Secretary of Education Kevin Yeung.
"After consideration and listening to expert's advice, we decided that all kindergarten, primary school, secondary school can start the summer holiday [early] from next Monday," he said.
Summer holiday for public school students was originally scheduled to begin in late July.
The announcement comes after Hong Kong reported 42 coronavirus cases on Thursday, including 34 locally transmitted infections.
The Hong Kong government has tightened social distancing measures in a bid to contain the fresh outbreak.
Ben Cowling, a professor of epidemiology at the University of Hong Kong, said on Twitter that the "effective reproductive number" -- the average number of people each coronavirus carrier goes on to infect -- for local infections is now close to 3, which will take "a lot of effort to bring down."
That number was estimated to be around 2 during the previous wave of outbreak in late March, Cowling said.
California Governor Gavin Newsom is facing mounting pressure to release inmates as corrections officials scramble to contain coronavirus outbreaks at state prisons. 
The cluster at San Quentin State Prison, where more than half of the Covid-19 cases in state prisons have been reported, has claimed the lives of at least seven incarcerated people, according to a tally from the California Department of Corrections and Rehabilitation.
"It is incredibly frustrating that we had one person make the decision to transfer a few patients from one prison, Chino, into San Quentin," Newsom said Thursday in a news conference. "That decision created a chain of events that we are now addressing and dealing with. I'm not here to sugarcoat that."
The prison had escaped the early months of the pandemic unscathed until cases began soaring in late May after a transfer of detainees from the California Institution for Men in Chino.
Several advocates and lawmakers gathered outside San Quentin on Thursday, calling for the release of medically vulnerable and older detainees. 
"California has not had an execution since 2006, yet six people from my understanding in the past few weeks have been executed by Covid while on death row," said Adnan Khan, executive director for Re:Store Justice, a criminal justice reform advocacy group.
Authorities in California have been releasing prisoners who are close to finishing their sentences since March due to the pandemic. In San Quentin, more than 500 detainees have been released due to both expedited and natural releases, the CDCR has said.
Inside prison and jails, the pandemic couldn't feel more palpable as detainees were forced to live, work and eat in close quarters. Correctional facilities across the country have become major hotspots for the virus in the past months and San Quentin is just the latest.
Read the full story: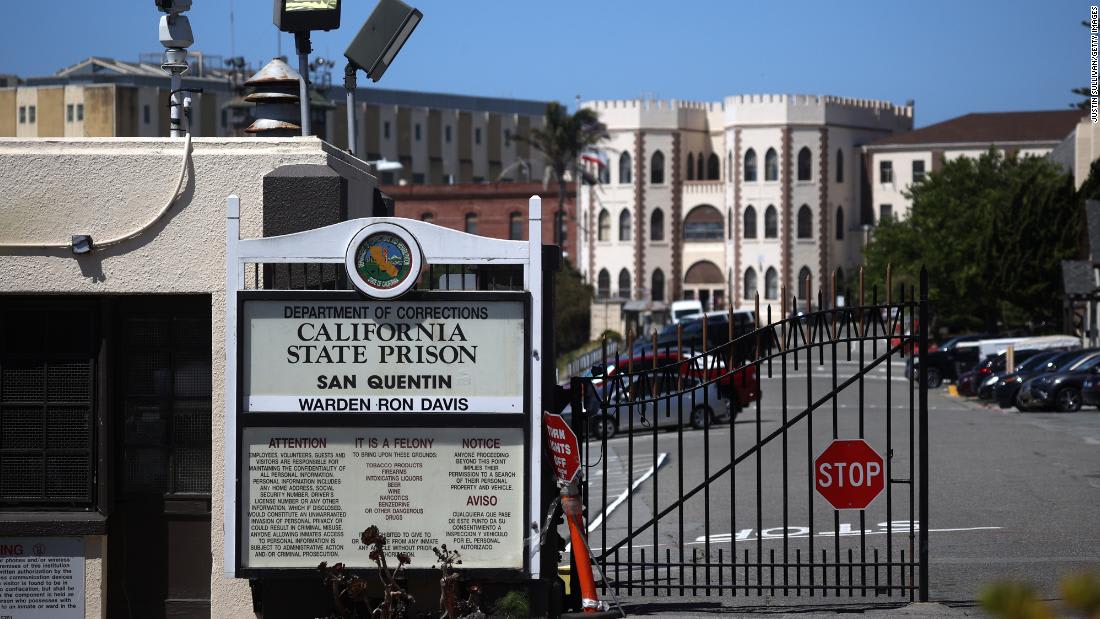 From CNN's Jessie Yeung, Philip Wang and Martin Goillandeau
A new "unknown pneumonia" that is potentially deadlier than the novel coronavirus has reportedly killed more than 1,700 people this year in the Central Asian country of Kazakhstan, according to a warning issued by Chinese officials Thursday.
"Kazakhstani Health Department and other agencies are conducting comparative research and have not defined the nature of the pneumonia virus," said the Chinese Embassy in Kazakhstan in a statement to its citizens there.
New cases of the unidentified pneumonia have been increasing significantly since mid-June across the country, said the embassy, adding that in some places, authorities are reporting hundreds of new cases a day.
The rise has so far been concentrated in the regions of Atyrau, Aktobe and Shymkent, which together have almost 500 new cases and more than 30 critically ill patients, said the embassy statement, citing local media.
The disease has killed 1,772 people this year, some of whom were Chinese citizens, according to the embassy. 628 of those deaths took place in June alone.
"This disease is much deadlier than Covid-19," said the statement.
The number of pneumonia cases in the capital city Nursultan have more than doubled this June from the same time last year, according to Kazakhstan's prominent news agency Kazinform, which cited official data. 
"Up to 200 people are admitted to hospitals every day. Over the last few days some 300 people diagnosed with pneumonia were taken to hospitals a day. Besides some receive treatment at home," said the head of the Nursultan healthcare department, Kazinform reported.
CNN has been unable to independently verify the Chinese Embassy report and has reached out to Kazakhstan's Ministry of Healthcare for further details.
Read the full story: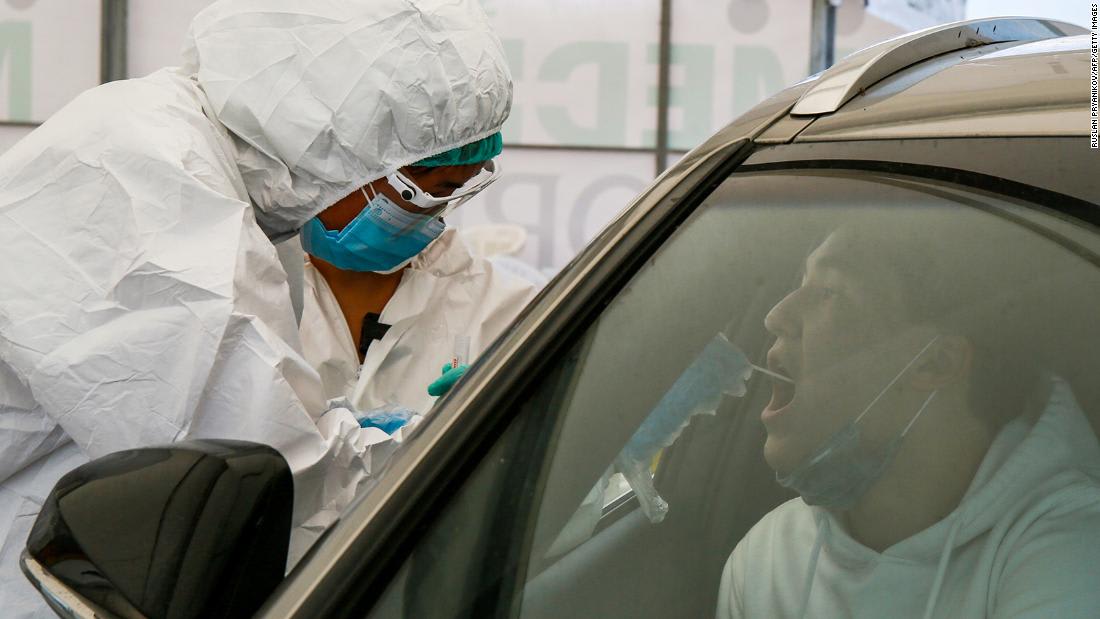 From CNN's Brad Lendon in Hong Kong
A day after announcing a new Covid-19 outbreak in one of its bases on Okinawa, the US Marine Corps is imposing new restrictions on its thousands of personnel on the Japanese island.
Effective immediately, the Marine Forces Japan said its personnel may not use non-military public transportation; go to any off-base establishment that does not provide an essential service such as a grocery store, medical office, bank or gas station; or dine in any off base restaurant -- although take out will still be allowed.
"These changes are motivated by the current spread of COVID-19 and have been implemented to protect our forces, our families, and the local community," a statement from Marine Forces Japan said.
A day earlier, the service said several personnel on Camp Butler on the island had been diagnosed with Covid-19. Those personnel are now in isolation, the Marines said.
"We are taking all prudent measures to prevent the further spread of COVID-19," a statement said.
The Marines did not give specific numbers on the Covid-19 cases, citing US Defense Department guidelines and national security concerns.
About 19,000 Marines are on Okinawa.
From CNN's Manveena Suri in New Delhi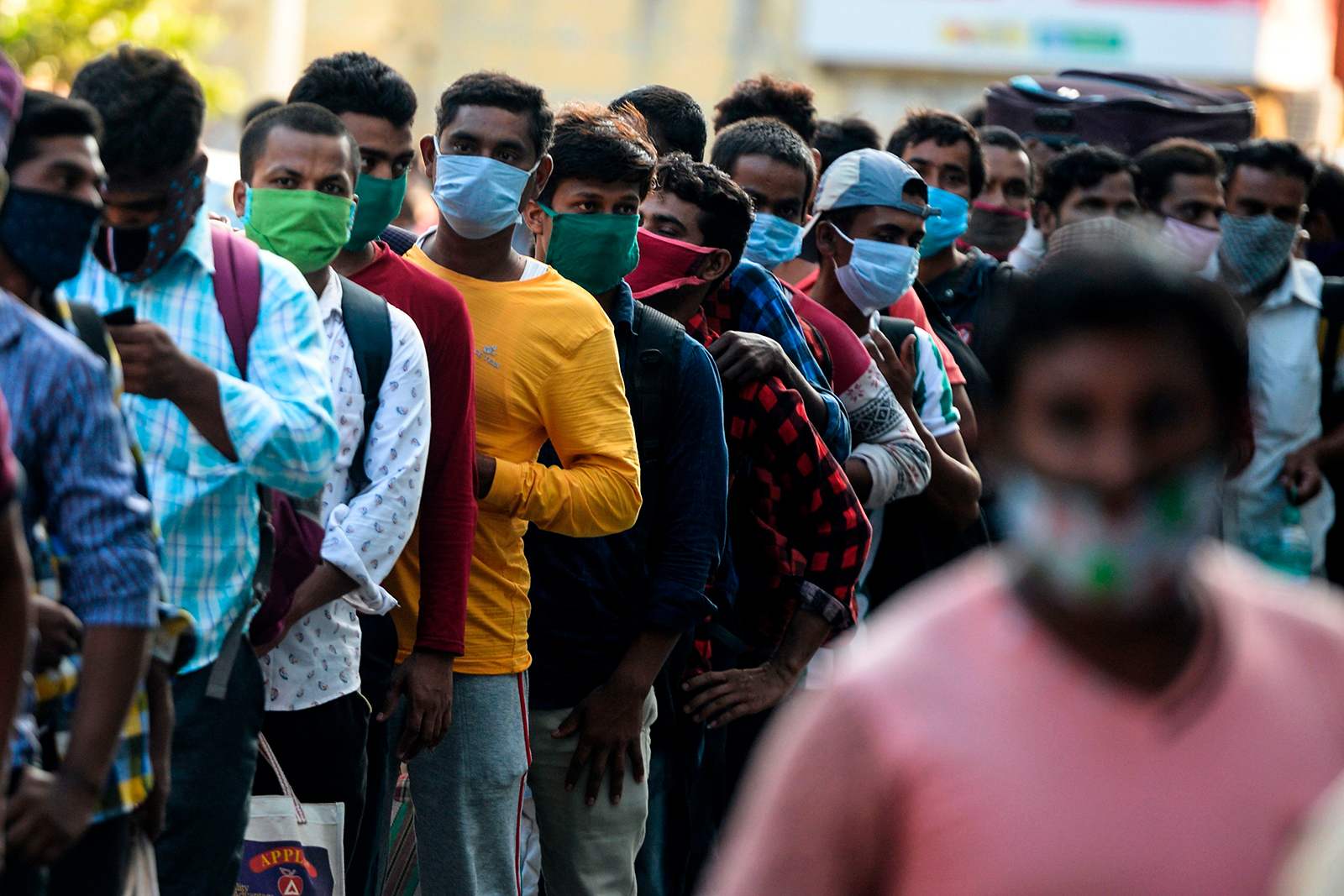 India recorded 26,506 new coronavirus cases Thursday -- its largest single-day total to date, its health ministry announced Friday.
The total number of confirmed Covid-19 cases in India now stands at 793,802, with 21,604 deaths, according to the ministry.
So far, a total of 495,512 people have recovered from the virus.
Despite soaring cases, the health ministry insisted Thursday that there was no evidence of sustained community transmission of coronavirus across the country.
At a press briefing on Thursday, Rajesh Bhushan, a senior health ministry official, said that the spread of coronavirus cases is currently under control, with the number of recovered cases exceeding the number of active cases.