From CNN's Richard Allen Greene 
Latin America and the Caribbean have now recorded more coronavirus deaths than the US and Canada, a CNN analysis of Johns Hopkins University data shows.
As of Tuesday, Latin America and the Caribbean have reported at least 146,515 deaths due to Covid-19. The United States and Canada combined have recorded at least 144,451 coronavirus deaths. 
CNN's analysis is based on Johns Hopkins figures as of 4 a.m. ET today. The data for "Latin America and the Caribbean" includes the following countries: Brazil, Peru, Chile, Mexico, Colombia, Argentina, Ecuador, Bolivia, Panama, Dominican Republic, Guatemala, Honduras, El Salvador, Venezuela, Costa Rica, Haiti, Paraguay, Nicaragua, Cuba, Uruguay and Jamaica.
Remember: The region includes other countries and territories, but they have had few or no coronavirus deaths.
Clarification: The headline has been updated to replace "North America" with "US and Canada."
WATCH:
From CNN's Emma Reynolds and Henrik Pettersson in London
Coronavirus cases soared by more than a million globally in just five days as the numbers continue to accelerate from week to week, according to figures from Johns Hopkins University.
Reported cases increased by 1,046,200 from July 6 through July 10, up from a 994,400 increase over the five days from July 5 through July 9.
The total global case number surpassed 13 million on Monday, growing by 1,061,600 between July 8 and July 13.
While some countries that were hit early in the outbreak have managed to contain the virus, the number of cases globally has been accelerating fairly steadily.
There have now been more than half a million deaths from the virus worldwide, according to JHU data.
The World Health Organization's director-general on Monday warned there would be "no return to the old normal for the foreseeable future."
Tedros Adhanom Ghebreyesus told a media briefing in Geneva that there were no shortcuts out of this pandemic, and that while we may hope for an effective vaccine, there must be a focus on using the tools that are available now to suppress transmission and save lives.
"We need to reach a sustainable situation where we do have adequate control of this virus without shutting down our lives entirely, or lurching from lockdown to lockdown," Tedros said.
From CNN's Amy Woodyatt and Luke McGee in London
Wearing face masks in shops and supermarkets in England will be compulsory from July 24, with those failing to comply with the new regulation facing fines of up to £100 ($125), the UK government was set to announce Tuesday.
"There is growing evidence that wearing a face covering in an enclosed space helps protect individuals and those around them from coronavirus," a Downing Street spokesperson said.
"The Prime Minister has been clear that people should be wearing face coverings in shops and we will make this mandatory from July 24."
The new measures come as a report from the Academy of Medical Sciences warned that the UK must now prepare for a potential new wave of coronavirus infections in the winter more serious than the first, with a "reasonable worst-case scenario" of 119,900 Covid-related hospital deaths between September 2020 and June 2021.
The UK is one of the worst-hit countries by coronavirus, with almost 45,000 fatalities, putting it third behind Brazil and the United States.
The report's authors warn that Covid-19 is "more likely to spread in winter with people spending more time indoors and the virus able to survive longer in colder, darker winter conditions."
In the document, experts warn that "intense preparation" is urgently needed in the remaining summer months to reduce the risk of the health service being overwhelmed and to save lives this coming winter.
Scientists said that a combination of the possibility of a flu epidemic, a backlog of patients needing treatment and the disruption already created in the health system by Covid-19 posed a "serious risk to health in the UK."
Read more here: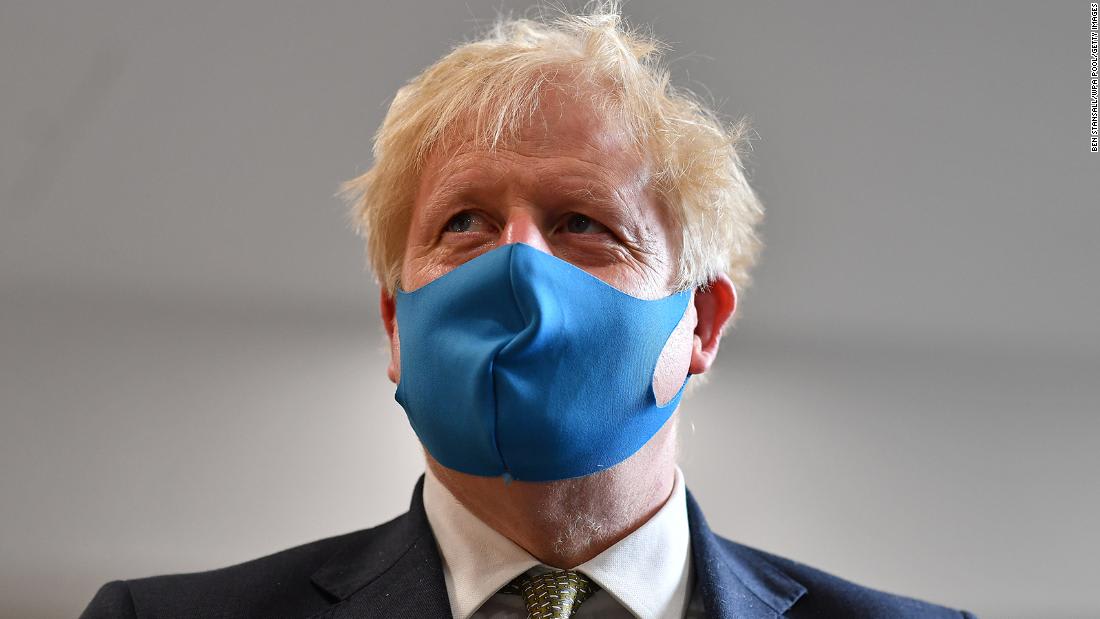 From CNN's David McKenzie and Brent Swails
The shack sits just down a narrow dirt alleyway, visible from a main road in Khayelitsha, near Cape Town. This is where the suspected killer is alleged to have hidden the body of his girlfriend, packed in between a corrugated iron siding and a concrete wall, just feet away from where he lived.
Prosecutors say he put 36-year-old Sibongiseni Gabada's corpse in a bag and covered it with garbage.
Gabada was missing for two weeks before her body was found. Every day people would walk past, until finally the smell of decomposing remains became stronger than the stench of the trash piled on top.
"When the people asked what is going on there. He said, 'No, it is rubbish, I am going to throw it away.' That is the kind of person he was -- an animal," says Gabada's grandmother, Mavis Gabada.
She gingerly moves forward to stare at the spot, sobbing. "Why was my granddaughter killed like a dog?" she asks.
What's happening: Since South Africa's strict lockdown was lifted, Gabada's case is just one of scores of high-profile cases of gender-based violence against South African women and children to have come to light.
Read the rest of the report here: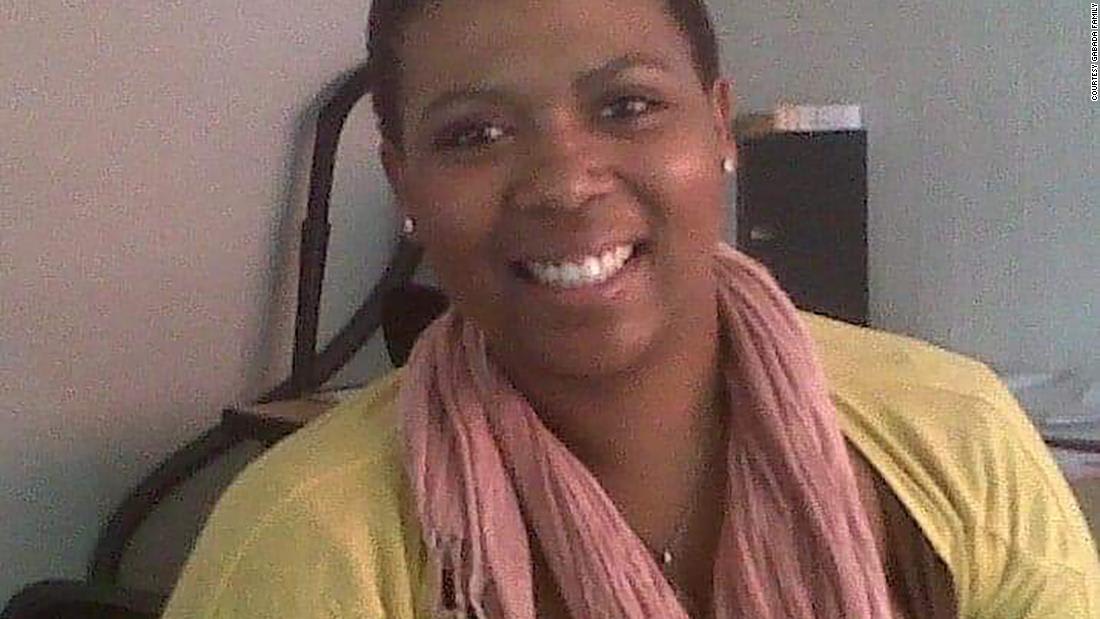 From CNN's Ivan Watson in Hong Kong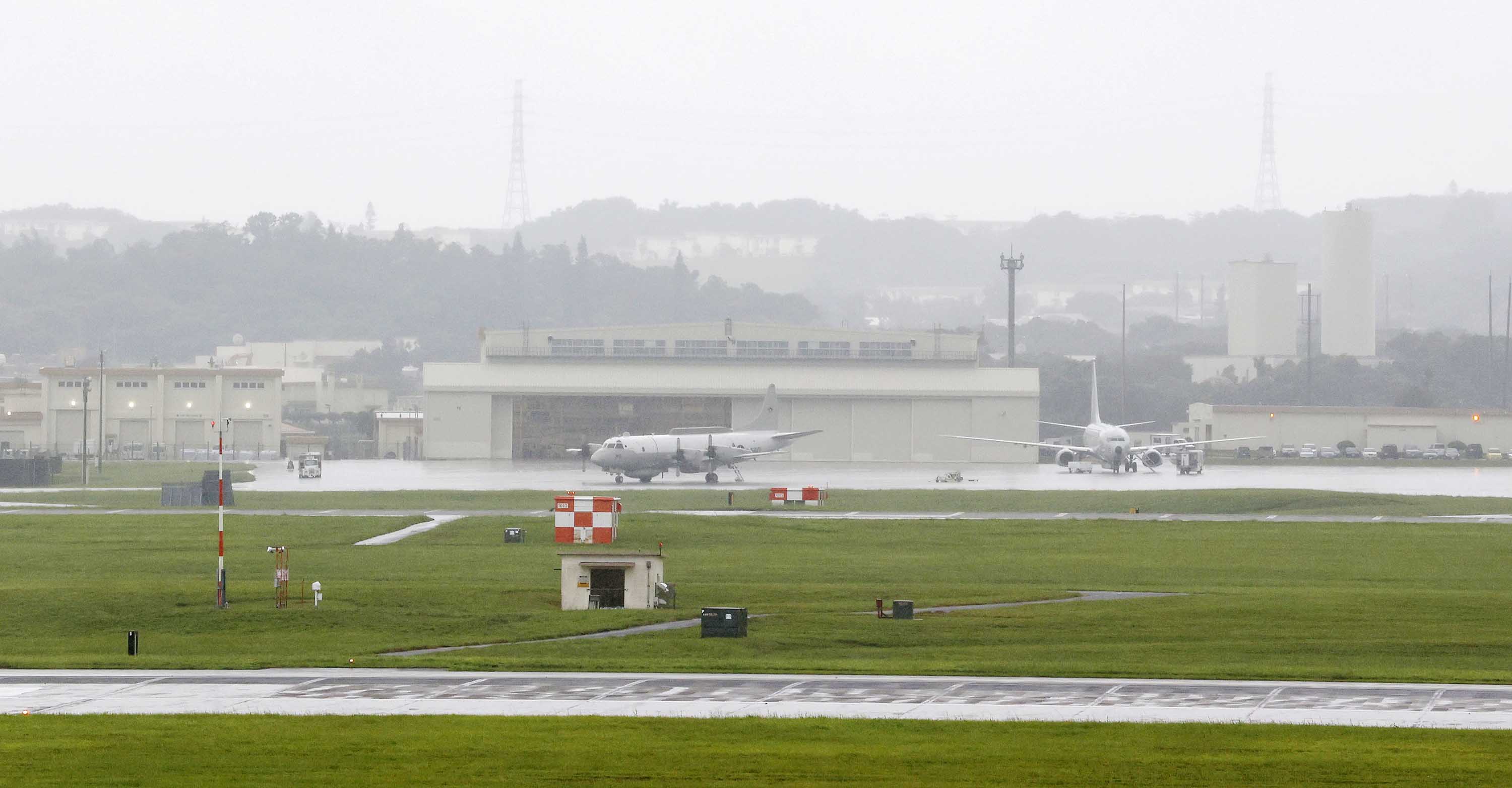 An additional case of Covid-19 was reported Tuesday at the US Kadena Air Base on the Japanese island of Okinawa, a statement from the base said.
The additional case means a total of 99 US military personnel and their families have now been diagnosed with Covid-19 across six US military facilities in Japan since July 7.
US military personnel on Okinawa are on virtual lockdown after cases emerged from several bases on the island.
The lockdown order, which was issued Saturday morning, bans almost all off-base movement by the tens of thousands of US military personnel unless approved by an officer with the rank of lieutenant colonel or above.
Read more: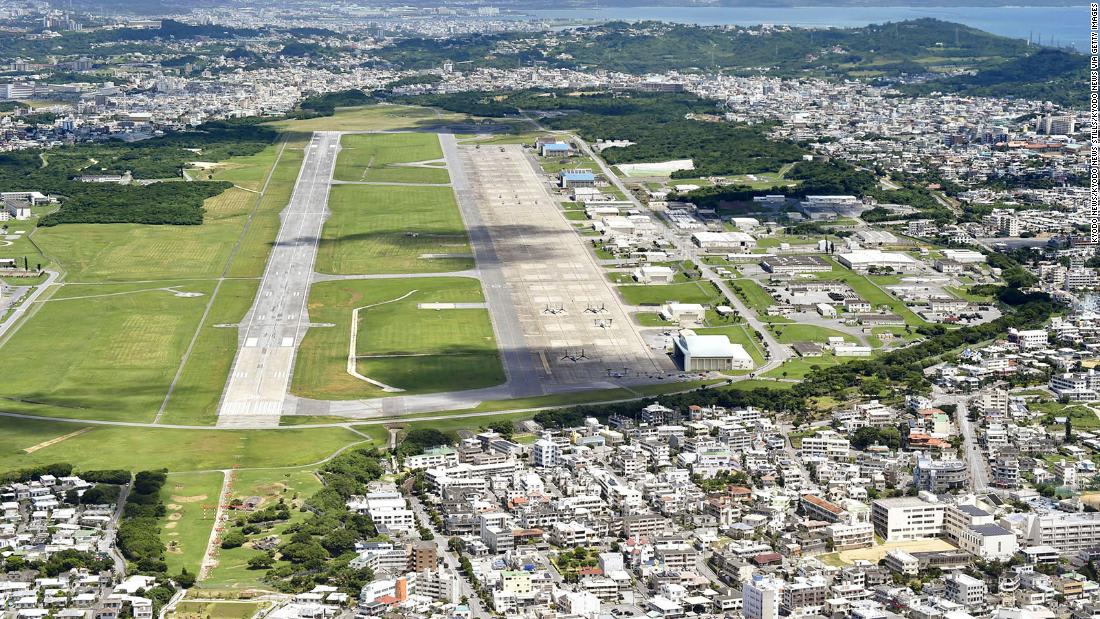 From CNN's Phil Black, Katie Polglase, Barbara Arvanitidis, Gianluca Mezzofiore and Alex Platt in London
John spent his 16th birthday the same way he's spent every day during the UK's Covid-19 lockdown — alone in a cell for 23 hours, with no visits, no internet and few phone calls. He is one of hundreds of children locked up in UK prisons, the forgotten casualties of the pandemic.
"It gives you a lot of time to think and my thoughts aren't always positive," John tells his lawyer, Jude Lanchin, on the rare occasion that she gets access to the prison video link service. "I struggle to sleep," he adds.
In the UK, teens and children aged 18 and younger are held in what the government refers to as secure children's homes, secure training centers and young offender institutions. The lawyers CNN spoke to universally refer to such institutions as prisons.
A CNN crew was allowed to observe Lanchin's call with her client and has changed his name due to UK reporting restrictions for ongoing criminal cases involving children.
I get thirty minutes out a day and then apart from that I'm just in my cell, just thinking," John says. "There's a lot of time to think, and it messes with your head a little bit."
The restrictions have been imposed by the UK government as part of the Covid-19 lockdown. Visits have been temporarily suspended and time outside of prison cells has been severely reduced, as part of broader measures to enforce social distancing in prisons due to the Covid-19 pandemic.
According to multiple lawyers and experts CNN has spoken to, these restrictions have left children like John in solitary confinement.
The United Nations Standard Minimum Rules for the Treatment of Prisoners, known as the Mandela rules, define solitary confinement as 22 hours a day or more without meaningful human contact.
Read the rest of the report here: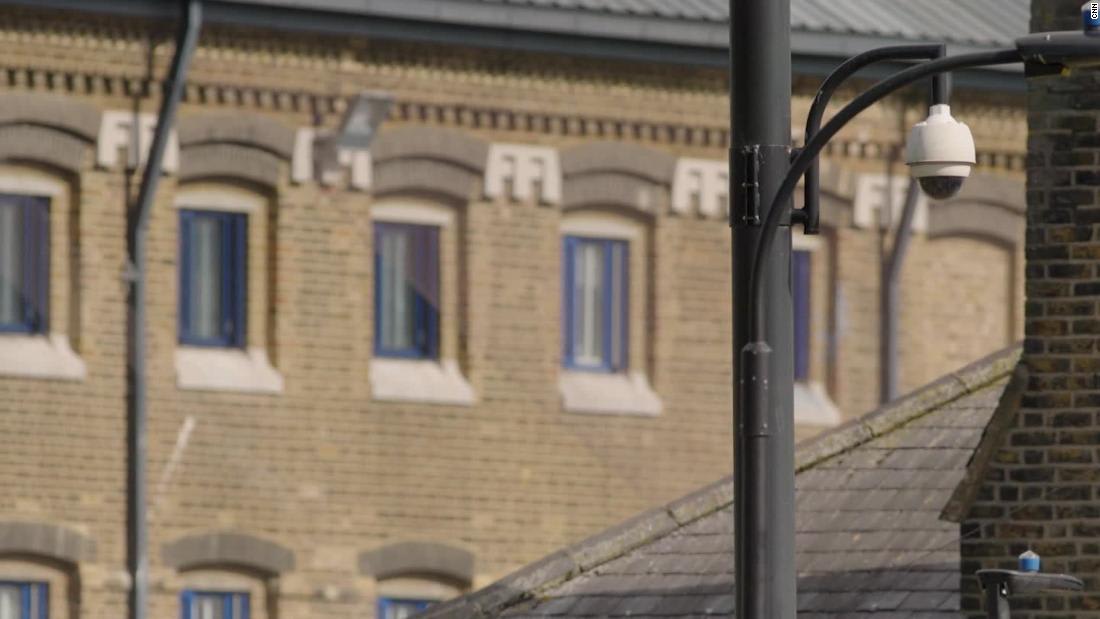 From Vanesse Chan and Isaac Yee in Hong Kong
Hong Kong on Tuesday reported 48 additional coronavirus cases, comprised of 40 locally transmitted cases and 8 imported cases.
The news comes after the government announced new social distancing measures to contain the latest outbreak, which will come into force at midnight on Wednesday.
Officials say 24 of the new locally transmitted cases could not be traced, and worries are high about about the number of asymptomatic cases.
Dr. Chuang Shuk-kwan, of Hong Kong's Centre for Health Protection, said several of the new cases were linked back to clusters at elderly care home facilities and restaurants. 
"The number of cases is quite high, [it] is around 50 [per day] in recent few days. More worrying is the proportion of unknown cases among those reported cases," said Chuang.
She warned that "there are lots of unknown sources in the community that can spread easily, and they may be asymptomatic."
"We are facing challenges of increasing infection control measures within the hospital authority," said Chuang, who added that a patient in a general ward of Queen Elizabeth hospital was among the newly confirmed cases today, whilst another was a cleaner at another hospital.
The new cases brings the city's total up to 1,569.
As the number of Covid-19 cases continues to surge in the Miami area, staffing has become a challenge for Jackson Health in Miami.  
Nearly 200 Jackson Health employees are currently out with Covid-19, according to senior director of communication Jennifer Piedra. Most employees who test positive are out for 10 to 12 days.
Since July 1, 887 Jackson Health employees have been symptomatic or exposed to Covid-19, the hospital spokeswoman said. The positivity rate of employees who have been tested is 23%.
The state of Florida has dispatched 100 temporary nurses to Jackson Health. More than half of these nurses are already on site, and the rest are expected to be on board this week, according to Piedra. Jackson Health has also recently hired 100 nurses.
On Monday, the health system's infectious disease expert said "Miami is now the epicenter of the pandemic," as she compared the south Florida metropolitan area to where the pandemic originated.
"What we were seeing in Wuhan -- six months ago, five months ago -- now we are there," Lilian Abbo, with the Jackson Health System, said during a news conference Monday.
Read more here: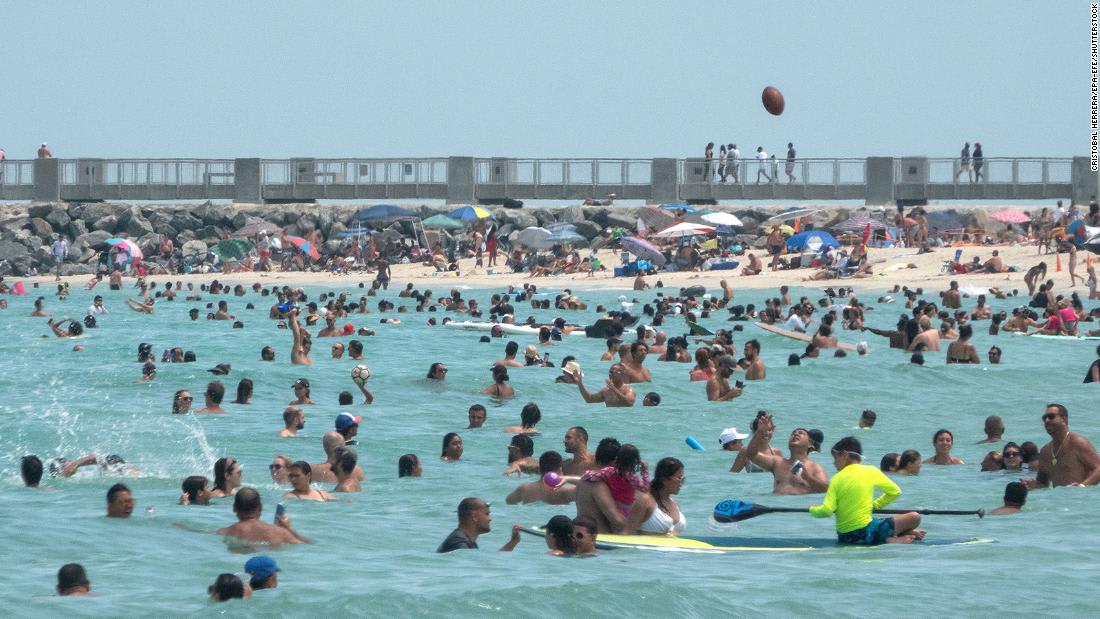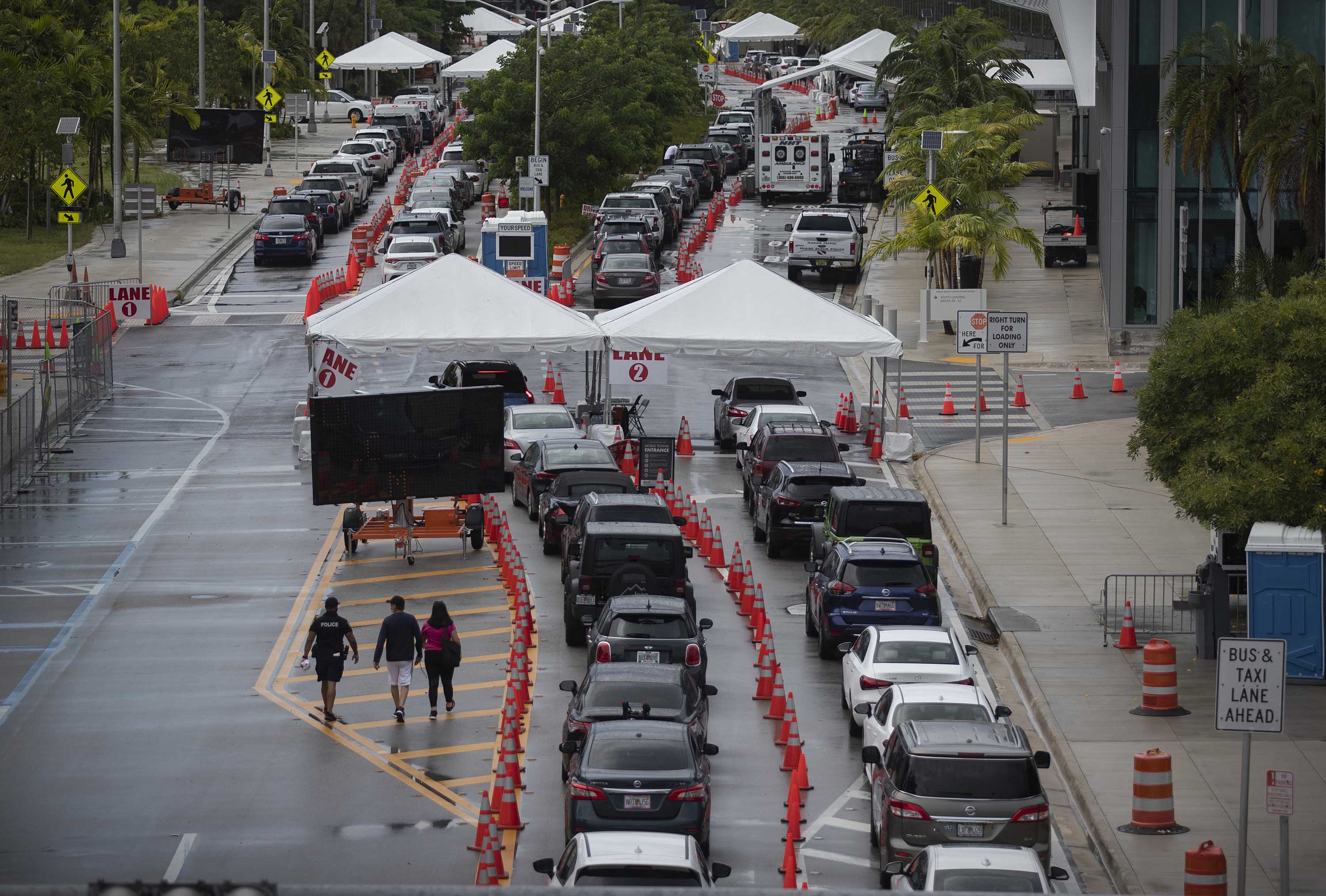 Miami-Dade County has continued to see staggeringly high Covid-19 positivity rates and an increase in the number of hospitalizations and ventilator use, according to the latest data released by the county's government.
In the past 13 days, Miami-Dade County has seen a 68% increase in the number of Covid-19 patients being hospitalized, a 69% increase in the number of ICU beds being used, and a 109% increase in the use of ventilators.
Officials also reported a 28% Covid-19 positivity rate on Monday. The county has exceeded the 22% mark for the past two weeks, and the current 14-day average is 26%, the data shows.
The positivity rate -- how many of those tested are actually infected -- is tracked daily by the county. Mayor Carlos Gimenez's office has said the goal is to not exceed a positivity rate of 10%.  
Here is a breakdown of the hospitalization data released by the county government:
Covid-19 patients:
6/30: 1,202
7/13: 2,023
Patients in ICU beds:
6/30: 245
7/13: 413 
Patients on ventilators:
6/30: 103
7/13: 215