From CNN's Sarah Westwood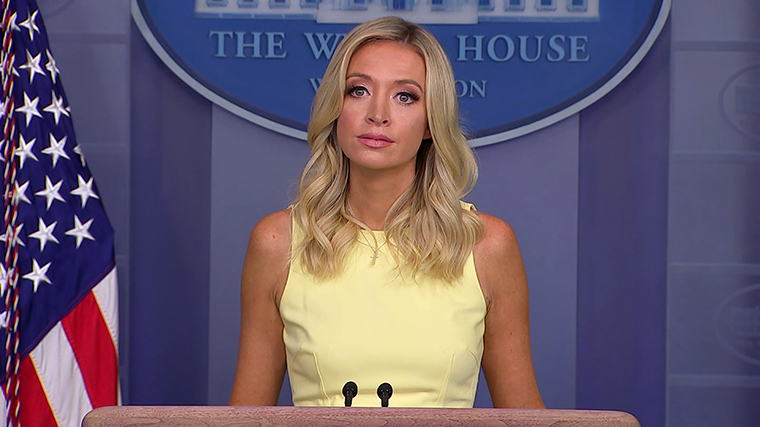 White House press secretary Kayleigh McEnany reiterated that President Trump supports opening schools fully, without any kind of remote learning in the fall, and she argued "science should not stand in the way" of that goal.
"When he says open, he means open in in full, kids being able to attend each and every day at their school," McEnany told reporters at the press briefing. "The science should not stand in the way of this."
"The science is on our side here," she added. 
McEnany cited a Journal of the American Medical Association pediatric study of 46 hospitals that she said showed the risk to children posed by Covid-19 is less than that posed by the seasonal flu.
"We encourage for localities and states to just simply follow the science, open our schools. It's very damaging to our children," she said. "There's a lack of reporting of abuse, there's mental depressions that are not addressed, suicidal ideations that are not address when students are not in school."
Remember: Many experts worry about returning to classrooms not necessarily because of the risk to the students themselves, but because of the risk that children could worsen the spread of coronavirus by bringing it home to older relatives and because teachers and school employees would also be put at risk for serious illness.  
Despite Trump's aggressive push for school reopenings, a number of the nation's largest school districts have announced they will not return for in-person learning at the start of the school year in the fall.
Watch here:
From CNN's Nikki Carvajal
The White House insists new rules for reporting Covid data from hospitals are about "getting more data out there, not less data," made available to health experts and the public, after pushback from some researchers. 
The administration ordered hospitals to send data on coronavirus patients to the Department of Health and Human Services in Washington rather than to the US Centers for Disease Control and Prevention in Atlanta, prompting some experts to say the move undermined the CDC and created confusion.  
"The intent is that we need to make sure there is daily data that is being given to Dr. [Deborah] Birx and others who are running point on a lot of our actions with remdesivir and identifying hot spots," White House press secretary Kayleigh McEnany said at a briefing Thursday afternoon. 
McEnany said there are two methods of data collection.
"One is the national health care safety network, and this is a CDC system, and this is where hospitals voluntarily report their data, and about 81% of hospitals were report their data. So we don't need 81% of hospitals reporting their data, we need 100% of data because it is critical that Dr. Birx and others receive the daily admissions, ICU use and PPE numbers, and when you're only getting 81% of hospital data that means that means you've got 19% of hospitals that we're unaware of their need," McEnany said.
The second method, she said, is the "the teletracker database and this is an HHS system, and this was initially used for purposes of provider relieve funding, and we asked hospitals to tell us about their Covid admissions so we could identify possible hot spots and as it turns out, this data ended up being more complete, more up to date with information, and so ensuring that hospitals are reporting it to this system where we're getting more complete data." 
She said the information gathered "is completely open source data, available to the CDC." 
"No one is taking access or data away from the CDC and that data is routinely published so that the American people are fully informed," she told reporters. "The CDC database is the public data that's been out there. It will continue to be public, it should be public." 
"This is all about getting more data out there, not less data, and insuring that in particular that our doctors get that daily data," McEnany claimed. 
Some background: CNN previously reported former CDC acting director Dr. Richard Besser on Wednesday said rerouting hospital data is a "step backwards" for the country's coronavirus response.
"It's another example of CDC being sidelined. Not only should the data be coming to CDC, but CDC should be talking to the public through the media every day," Besser told CNN chief medical correspondent Dr. Sanjay Gupta in an interview.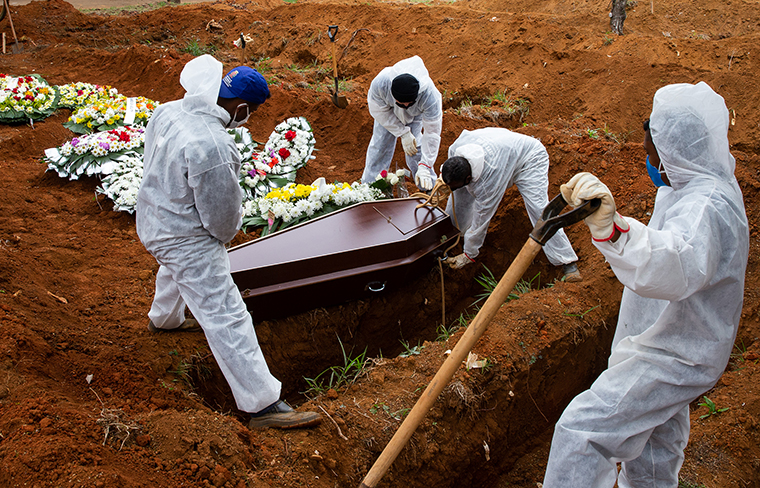 As Brazil nears 2 million Covid-19 cases, and its death toll has surpassed 75,000, the country's health ministry continues to be run by an active duty military man with no public health experience, appointed as interim minister two months ago.
Army General Eduardo Pazuello was installed after the country lost two previous health ministers in the space of one month. One was sacked, and the second one resigned. Both differed with Brazil President Jair Bolsonaro on his handling of the pandemic.
Some context: On May 16, the general's first day in office, Brazil had roughly 230,000 Covid-19 cases and 15,633 deaths, in the two months since, those numbers have dramatically risen, with Brazil accounting for the world's second highest number of cases, after the US.
Under Pazuello, there has been little central coordination from the health ministry on a country-wide strategy to combat the pandemic, with states and municipalities left to decide what measure to take to mitigate the spread of the virus.
Internal borders remained open, allowing the epidemic to move from the main cities with high infection rates, to smaller ones with fewer resources and health infrastructure to fight the virus on their own. Health safety measures, such as the use of masks, have been politicized.
A recent poll in Brazil conducted by the Vox Populi Institute, released on July 14, showed that 82% of Brazilians believe appointing Pazuello as interim minister of health was a bad decision by their president.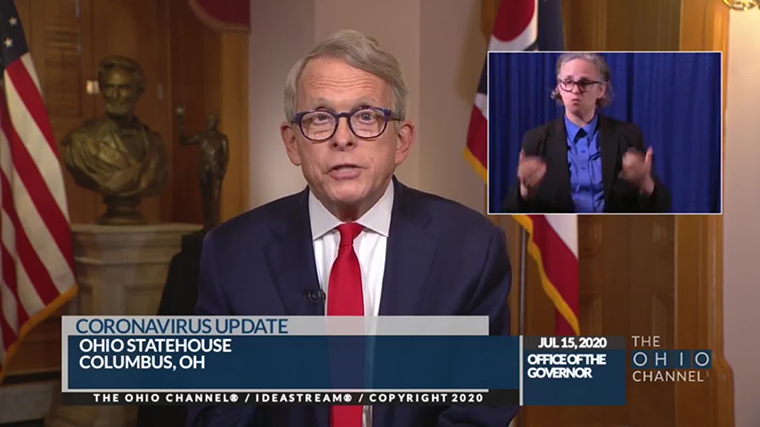 As Ohio Gov. Mike DeWine's mask mandate for all Red Alert Level 3 counties goes into effect Friday, nearly 60% of the state – 19 counties – will now be required to wear masks in public.
The governor said some of Ohio's counties seemed to be understanding the seriousness of the spread of the virus in their communities.
"What's we're starting to see, for example in Hamilton County, some in Butler County, other counties, as they're starting to get it and say 'okay, we do have a problem, we don't want to be Florida in three weeks, or four weeks,'" DeWine said.
When asked what he would do if cases continue to increase, DeWine said, "as governor of the state of Ohio, I will do what I have to do, to protect the people of Ohio."
The latest numbers: The state today announced at least 1,290 new coronavirus cases and 115 new hospitalizations in the last 24 hours. The state also reports 28 new Covid-19-related deaths since yesterday – which is higher than the state's 21-day average.
Note: These numbers were released by the state's public health agency, and may not line up exactly in real time with CNN's database drawn from Johns Hopkins University and the Covid Tracking Project.
From CNN's Shawn Nottingham
Colorado will now require residents to wear masks when they are visiting public indoor spaces and not able to social distance, Gov. Jared Polis said at an afternoon news conference. 
The order takes effect at midnight today. Colorado now becomes the 39th state to require face coverings in public.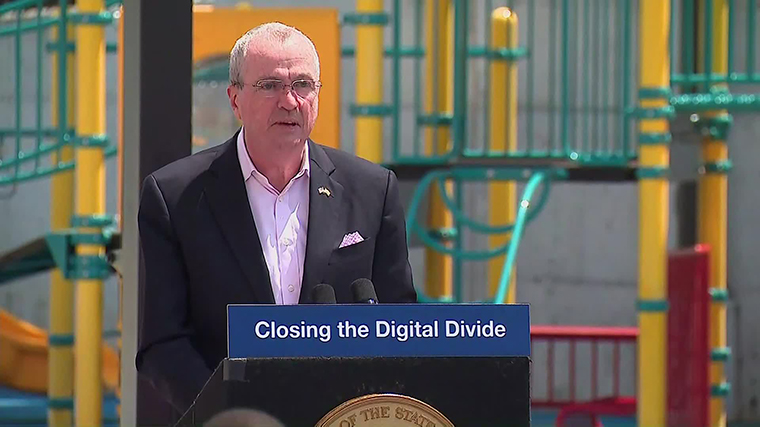 New Jersey Gov. Phil Murphy announced his roughly $115 million plan Thursday to close the digital divide for all students in the state as remote learning remains part of the experience for students in the fall due to the pandemic.
This effort will include providing devices and increasing connectivity for all public school students.
"Today I am honored to be with these leaders to announce the steps we're going to take to close the digital divide, to eliminate this disadvantage, and to ensure every student not most, but every, has the same opportunity to learn, whether it be in person or online," Murphy said. "This is a cost we cannot ignore in light of the current fiscal reality by pushing it off to another year. We must address this."
New Jersey will need to raise approximately $54 million. The remainder will be paid through the federal money from Congress through the Cares Act and Title One federal funding awards. 
More details: In order to raise the money within the state, Murphy announced all philanthropy avenues will be exhausted, the Department of Education will offer a one-time $10 million formula grant, and his administration will redirect Coronavirus Relief Fund (CRF) funds to close any remaining gap.
Murphy and New Jersey Education Commissioner Lamont Repollet had previously announced the state's plans to reopen schools for in-person instruction at the beginning of the school year, absent a change to the current public health data statewide.
From CNN's Kate Trafecante
Grocery store chain Publix will require all customers to wear face coverings when entering any of their stores throughout the United States beginning July 21.
"With the number of coronavirus cases continuing to grow and current CDC guidance indicating face coverings can help slow the spread of COVID-19, we believe requiring face coverings in our stores is another way we can do our part to help protect our communities," said Publix Director of Communications Maria Brous.
More on this: Publix is the latest US store to require customers wear face masks while shopping. CVS, Kohl's, Kroger, Target and Walmart will also require customers wear face coverings.
The National Retail Federation, the main lobbying group for the industry, also called on retailers to require masks for customers.
New York City has 18,754 confirmed and 4,617 probable coronavirus deaths as of July 16, according to the most recent data on the city website.
The New York City Health Department defines probable deaths as people who did not have a positive Covid-19 laboratory test, but their death certificate lists as the cause of death "Covid-19" or an equivalent.
The total number of confirmed coronavirus deaths and probable coronavirus deaths in New York City is 23,371.
More data: There has been 217,230 coronavirus cases in the city and 55,589 people have been hospitalized since the start of the pandemic, according to the city.
The data is from the New York City Health Department and was updated on July 16 at 1 p.m. ET, according to the website.
Note: These figures may not line up exactly in real time with CNN's database drawn from Johns Hopkins University and the Covid Tracking Project.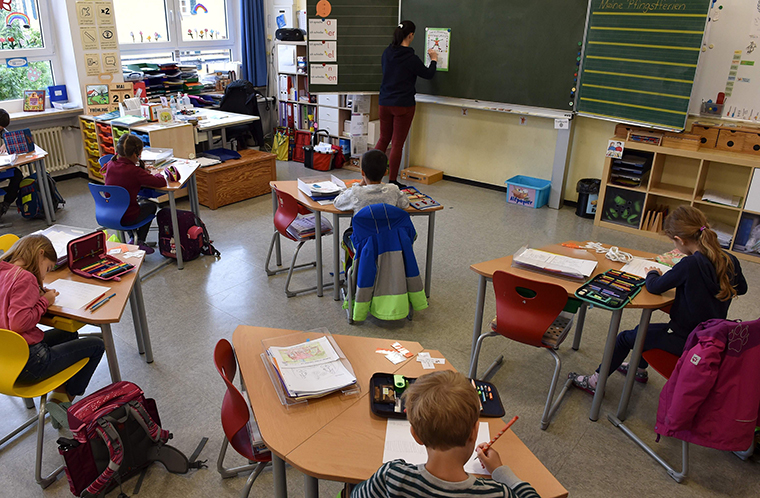 Countries that reopened schools were able to do so because they first got their coronavirus cases under control, experts said Thursday.
"We have fairly reassuring data from other countries that have gone about the work of reopening schools," Dr. Jennifer Nuzzo, senior scholar at the Johns Hopkins Bloomberg School of Public Health, said at a news briefing sponsored by the university.
Austria, Denmark, Germany and Norway have been able to open their schools, panelists told the briefing.
Nuzzo said these countries have been "taking measures to maximize safety in the school setting.
"[T]he key is, they have all started from a place of having low transmission and low level of illness in the surrounding communities," Nuzzo said.
Simply put, "each of these countries had their epidemic under control," Nuzzo added. 
More insight: Annette Anderson, an assistant professor of education at Johns Hopkins, said one of the most important factors in getting kids back into face-to-face learning is to build trust with the parents and caregivers.
"Schools must convince parents and teachers that they are ready and safe to reopen," she said. 
Anderson said schools and districts should have parents come in and see what in-person learning will look like in the fall.
"Having parents come in to physically see what those plans look like in action, so that it's not just something ephemeral," she said. "Parents can see what it would look like to be in a socially distanced classroom, to see what it would be like to be in a socially distanced gym class, to see what it would be like to be in a socially distanced cafeteria."