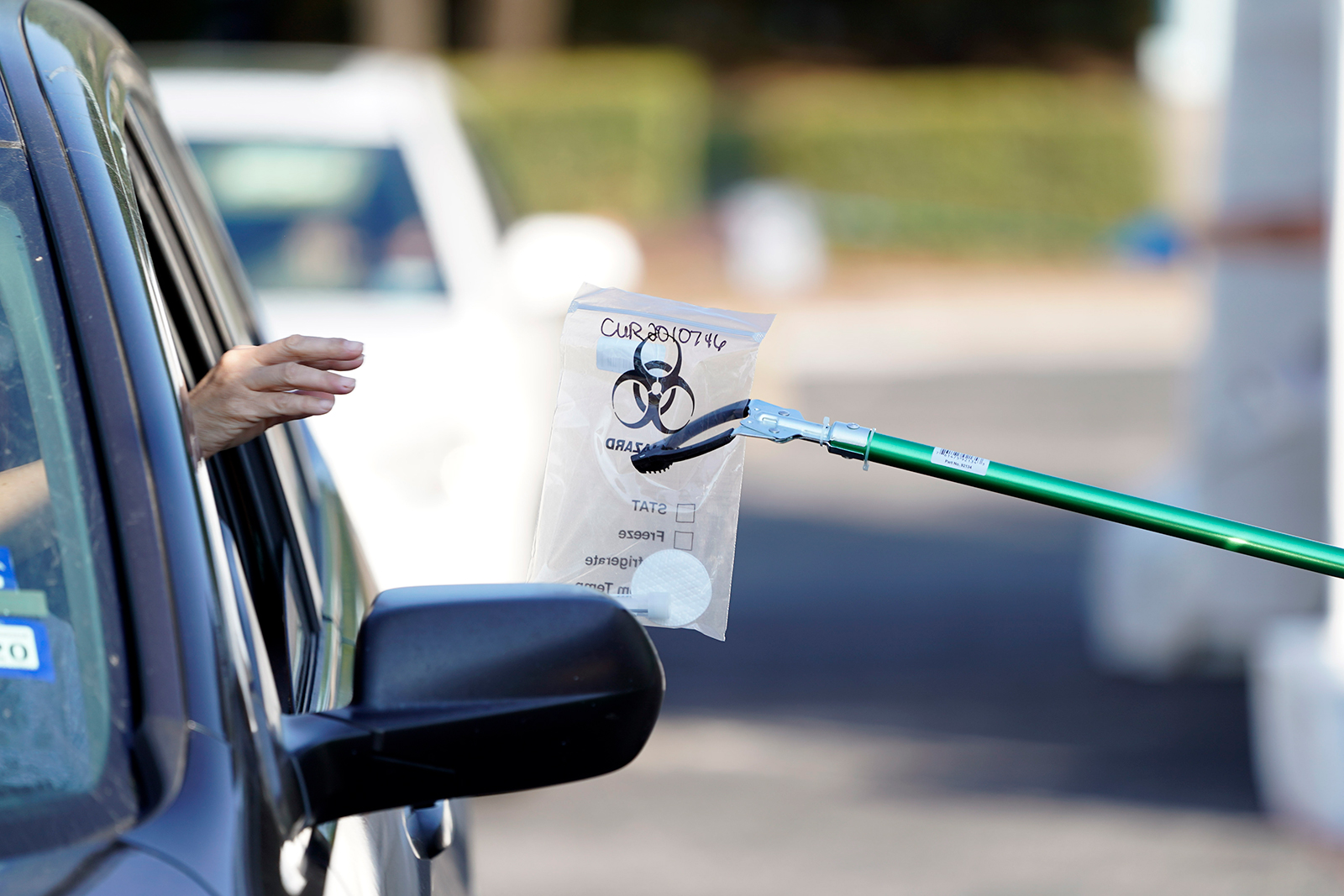 There were 56,174 new coronavirus cases in the United States in the past 24 hours, According to the Johns Hopkins University tracker.
The US now has at least 4,997,929 confirmed cases of coronavirus, the highest in the world.
There have also been 1,076 new deaths in the past 24 hours, according to Johns Hopkins, bringing the total US death toll to at least 162,423 people.
The totals include cases from all 50 states, the District of Columbia and other US territories, as well as repatriated cases. 
For updates on the US numbers, follow CNN's map which refreshes every 15 mins: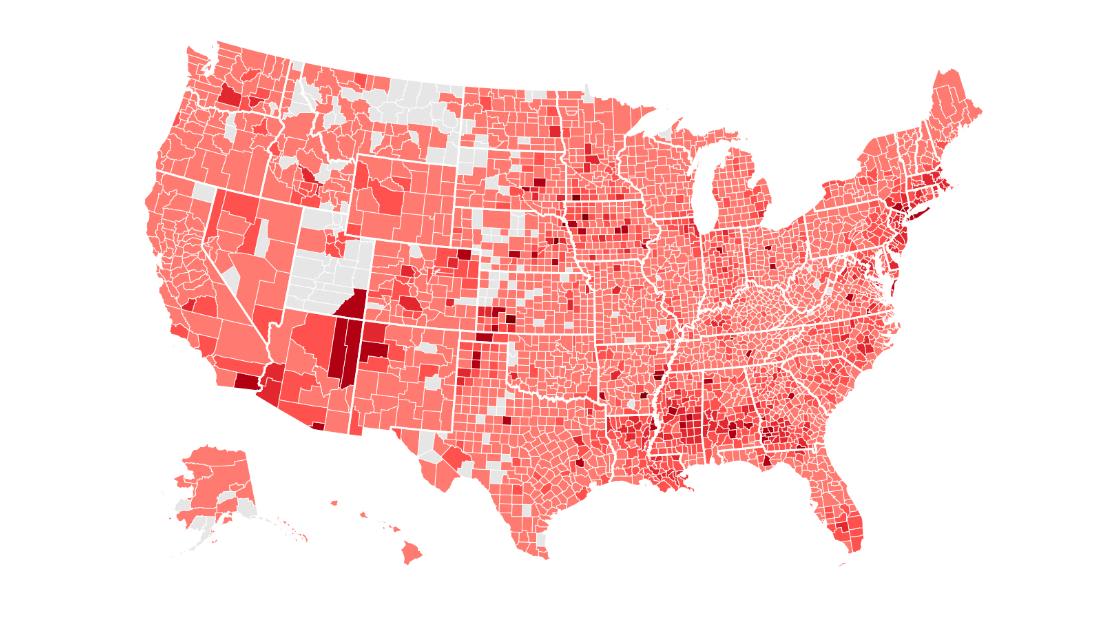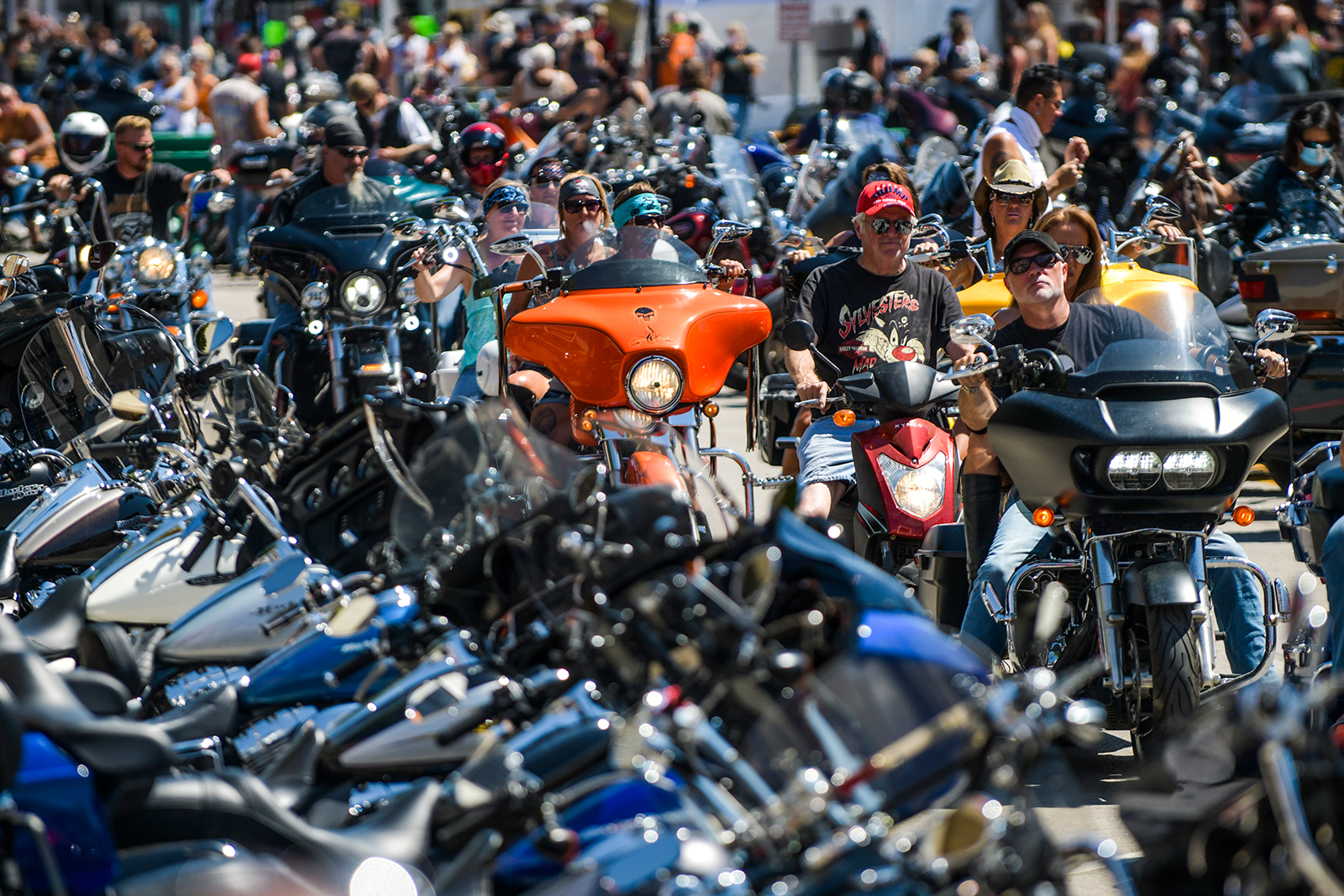 As hundreds of thousands of motorcycle enthusiasts descend on the tiny city of Sturgis, South Dakota, for the 80th Strugis Motorcycle Rally, a medical expert has warned the mass gathering has the potential to be a "super spreader event' that could lead to a large-scale, regional coronavirus outbreak.
"I'm less concerned with these folks just riding their bikes through the hills than I am about what happens at night, in bars and restaurants and hotels," said CNN medical analyst Dr. Jonathan Reiner.
"When you look at the video from Sturgis now there are very few people wearing masks," he added.
Despite the United States having almost 5 million cases of Covid-19, the highest in the world, the huge motorcycle rally is still going ahead as planned. Last year more than 500,000 people attended the annual gathering, this year organizers estimate as many as 250,000 could show up, making it among the largest gatherings worldwide since the beginning of the pandemic.
At the Sturgis Buffalo Chip, a large campground close to the event, the owner, Rod Woodruff, said he's not concerned about the rally.
"Ride free, take risks. That's our motto," he said. "That doesn't mean you don't calculate them. And these people calculate their risks every time they get on a motorcycle."
South Dakota has recorded 9,477 coronavirus cases and 146 deaths as of Saturday, according to the South Dakota Department of Health, far lower than many US states. However, local officials in the area around Strugis, which has a permanent population of around 7,000, have said they are concerned about the potential for the virus to rapidly spread through participants at the 10-day event.
"They're not going to be able to handle any kind of social distancing, there's a significant amount of alcohol involved, it's a huge party," said Laura Armstrong, city council president in Rapid City, the largest town near Sturgis. 
"They can infect our Native American population, our law enforcement, potentially our bar staff, our tourist attractions, our hotels and motels, and even our grocery stores."
Reiner said he was particularly concerned about what would happen when the rally was over and the participants then headed back to their home states across the US, potentially helping to further spread the highly-infectious coronavirus.
"A quarter of a million people are going to spread out into their communities, so this has the potential to be a super spreader event," said Reiner.
"We heard a visitor saying they were just tired of this and looking to have some fun. Well the virus doesn't really care," he said. "This is a ridiculous thing to have in the middle of a pandemic ... The rest of the world is laughing at us."
Watch the full interview here:
As the rest of the world struggles to contain the coronavirus, New Zealand marked 100 days since its last locally transmitted case on Sunday.
In a statement from the New Zealand Ministry of Health, the government said the vast majority of the country's 1,219 confirmed cases had already recovered.
Only 23 people with coronavirus remained under treatment in isolation facilities across New Zealand.
Director-General of Health Dr Ashley Bloomfield said that while 100 days without community transmission was a "significant milestone," people couldn't afford to get complacent.
"We have seen overseas how quickly the virus can re-emerge and spread in places where it was previously under control, and we need to be prepared to quickly stamp out any future cases in New Zealand," Bloomfield said in a statement today.
"Don't let the team down – none of us can afford to do that."
Schools are reopening, amusement parks are welcoming back visitors, and outdoor dining is the new way to eat out. But despite the signs that life is returning back to normal, the coronavirus pandemic has gone nowhere.
That's why a group of researchers at Duke University created a simple technique to analyze the effectiveness of various types of masks which have become a critical component in stopping the spread of the virus.
The quest began when a professor at Duke's School of Medicine was assisting a local group buy masks in bulk to distribute to community members in need. The professor wanted to make sure the group purchased masks that were actually effective.
In the study published Friday, researchers with Duke's physics department demonstrated the use of a simple method that uses a laser beam and cell phone to evaluate the efficiency of masks by studying the transmission of respiratory droplets during regular speech.
"We use a black box, a laser, and a camera," Martin Fischer, one of the authors of the study, told CNN. "The laser beam is expanded vertically to form a thin sheet of light, which we shine through slits on the left and right of the box."
In the front of the box is a hole where a speaker can talk into it. A cell phone camera is placed on the back of the box to record light that is scattered in all directions by the respiratory droplets that cut through the laser beam when they talk.
A simple computer algorithm then counts the droplets seen in the video.
From CNN's Madeline Holcombe and Dakin Andone,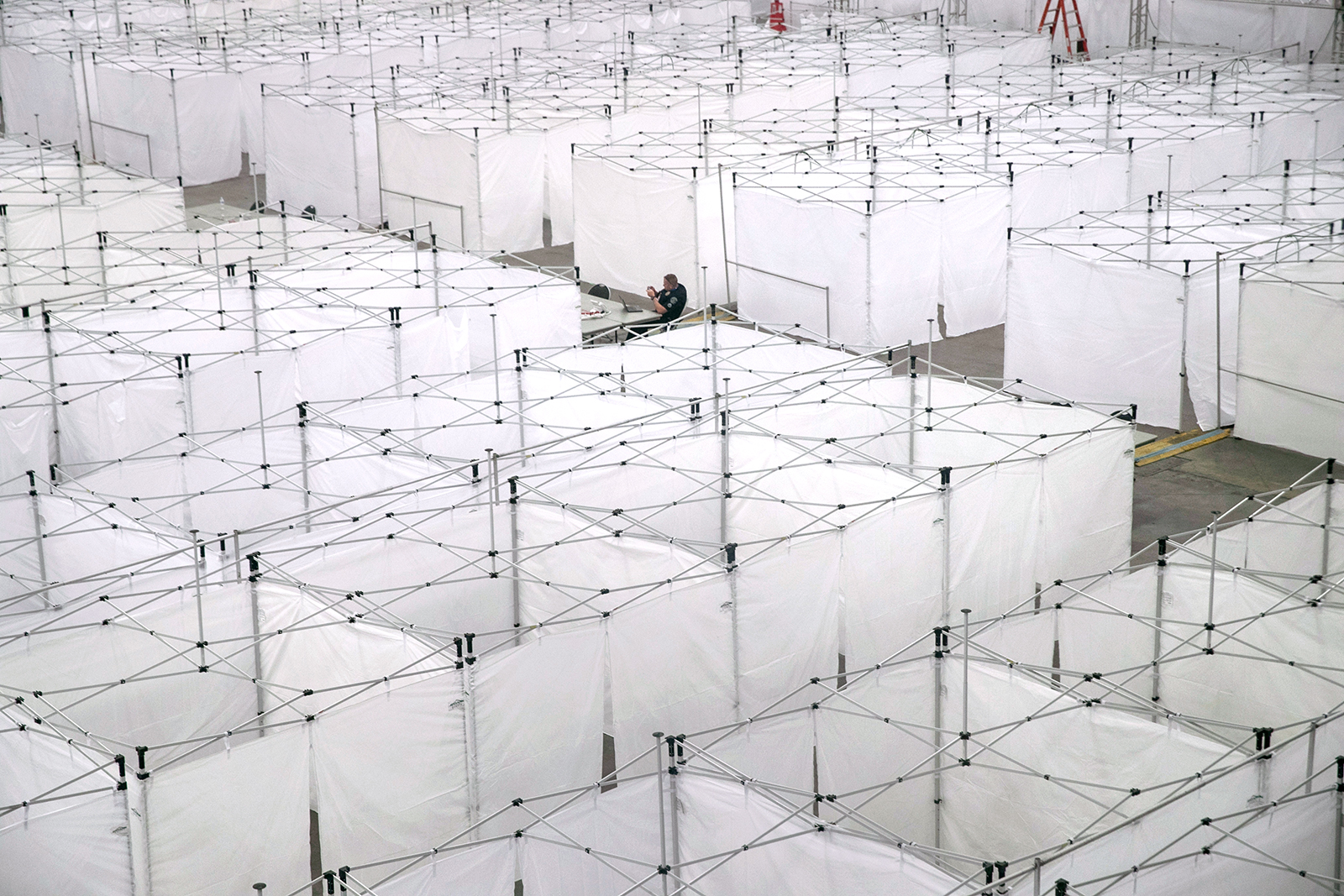 The US inched closer to 5 million cases of Covid-19 on Saturday as experts warned the country is still not doing enough to contain the spread of the coronavirus.
"We need to take ownership of this and implement a federal plan by which we bring every state to containment by October," said Dr. Peter Hotez, a professor and Dean of Tropical Medicine at the Baylor College of Medicine, adding that some states have been able to do that already.
"But other parts of the country have a lot of work to do," Hotez told CNN Saturday.
On Saturday, the California Department of Health reported 7,371 new cases and the Florida Department of Health reported more than 8,400 cases. Health officials in Texas said the state's seven-day Covid-19 test positivity rate had risen to 19.41% — the highest seven-day average since the pandemic began.
"The point is," Hotez said, "it's all doable if we have leadership at the White House that tells us we need to do this."
The US had more than 4.9 million confirmed cases as of Saturday evening, according to data from Johns Hopkins University.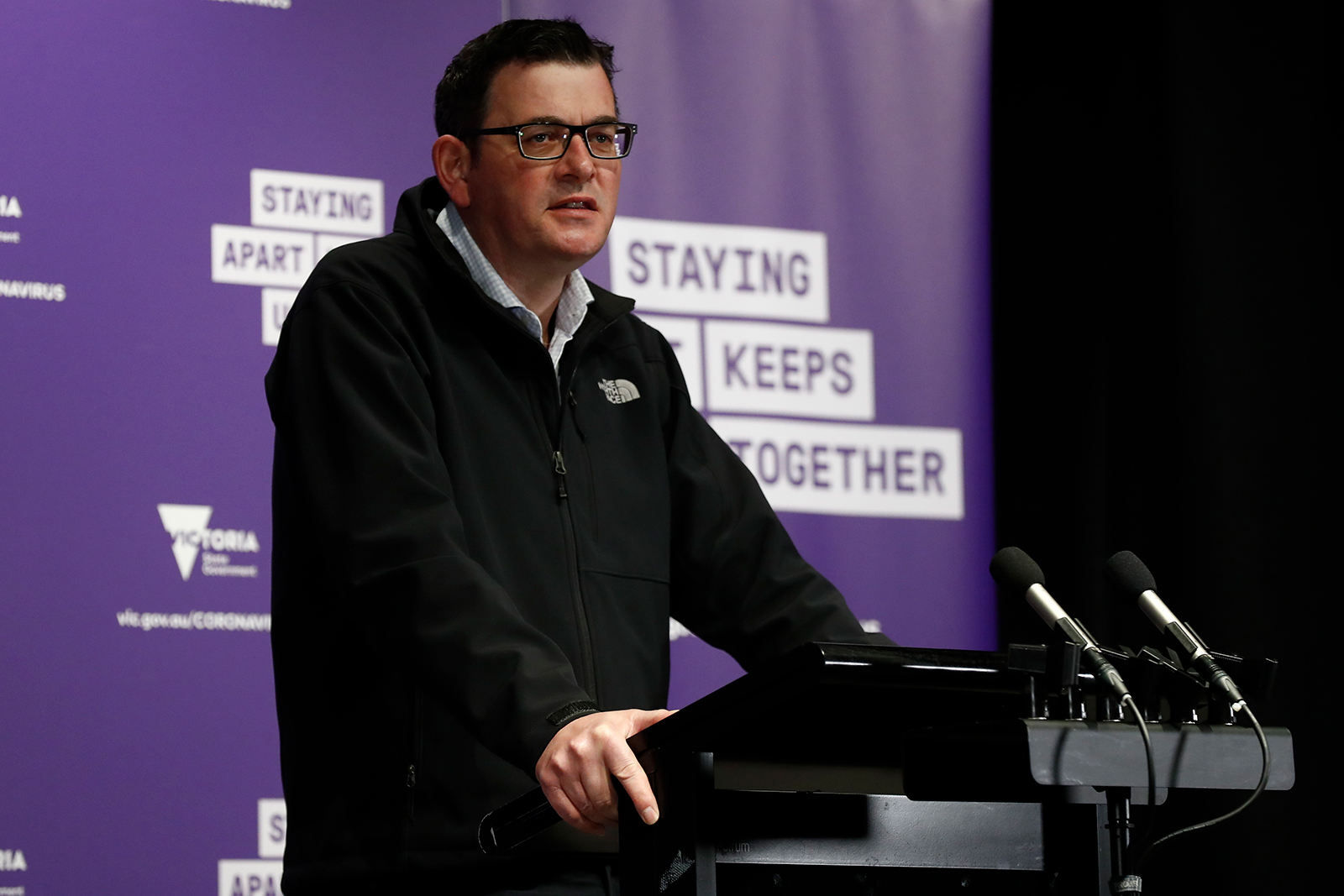 The Australian state of Victoria has confirmed another 394 coronavirus cases in the past 24 hours, bringing the total confirmed coronavirus cases in the virus-stricken southeastern state to 14,659.
Victorian Premier Daniel Andrews announced the new numbers at a press conference Sunday.
In addition, Andrews said that 17 more people had died from the virus since the last update -- two males in their 50s, four males in their 70s, four females and two males in their 80s and two females and three males in their 90s. 
To date, the death toll in Victoria stands at 210 people. Andrews said that there are 634 Victorians in hospital, 43 of whom are in intensive care.
Melbourne, the Victorian capital and one of Australia's largest cities, is currently living through the country's tightest restrictions yet in response to the surge in case numbers.
A curfew has been put in place across the city, requiring people to be indoors from 8 p.m. every night.
From Journalist Karol Suarez in Mexico City
Mexico's Health Ministry reported 6,495 new Covid-19 cases Saturday, bringing the country's total number of cases to 475,902.
The Health Ministry also announced 695 new deaths. The country's death toll is now at least 52,006.
Mexico has the world's 6th highest total number of confirmed cases and the 3rd highest total number of deaths, according to Johns Hopkins University's tally.
From CNN's Nicky Robertson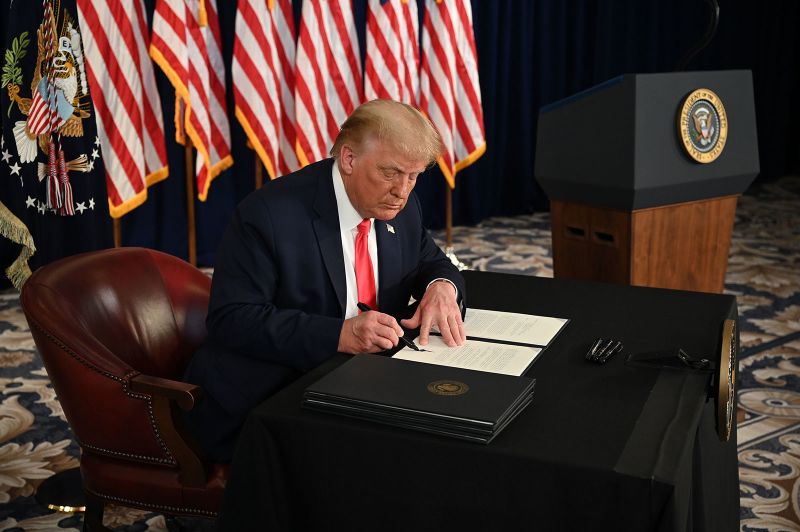 President Donald Trump on Saturday signed executive actions, one of which would provide $400 a week in federal enhanced unemployment benefits after Democrats and the White House were unable to reach an agreement on a United States Coronavirus stimulus relief bill this week.
"I'm taking action to provide an additional or extra $400 a week and expanded benefits, $400. That's generous but we want to take care of our people," Trump said at his golf club in Bedminster, New Jersey.
Trump signed one executive order and three memoranda, one of which will enact a payroll tax deferment for Americans earning less than $100,000 a year. He also proposed to extend an eviction moratorium and defer student loan payments and forgive their interest.
Trump said the federal government will pay $300, leaving it up to the states to pay the remaining $100. He did not outline where the federal funds would be coming from. 
When asked by a reporter why $400 instead of the previous $600, Trump responded: "This is the money they need, this is the money they want, this gives them a great incentive to go back to work."
Trump went on to say, "there was a difficulty with the 600 number because it really was a disincentive." 
Trump also took the opportunity to criticize the Democrats, saying, "We are doing that without the Democrats. We should have been able to do it easily with them but they want all of these additional things that have nothing to do with helping people."
Democrats are likely to challenge the executive actions in court. Trump first laid out the executive orders at a hastily called news conference on Friday at his New Jersey golf club, where he said he wasn't concerned about the legality of the actions he promised.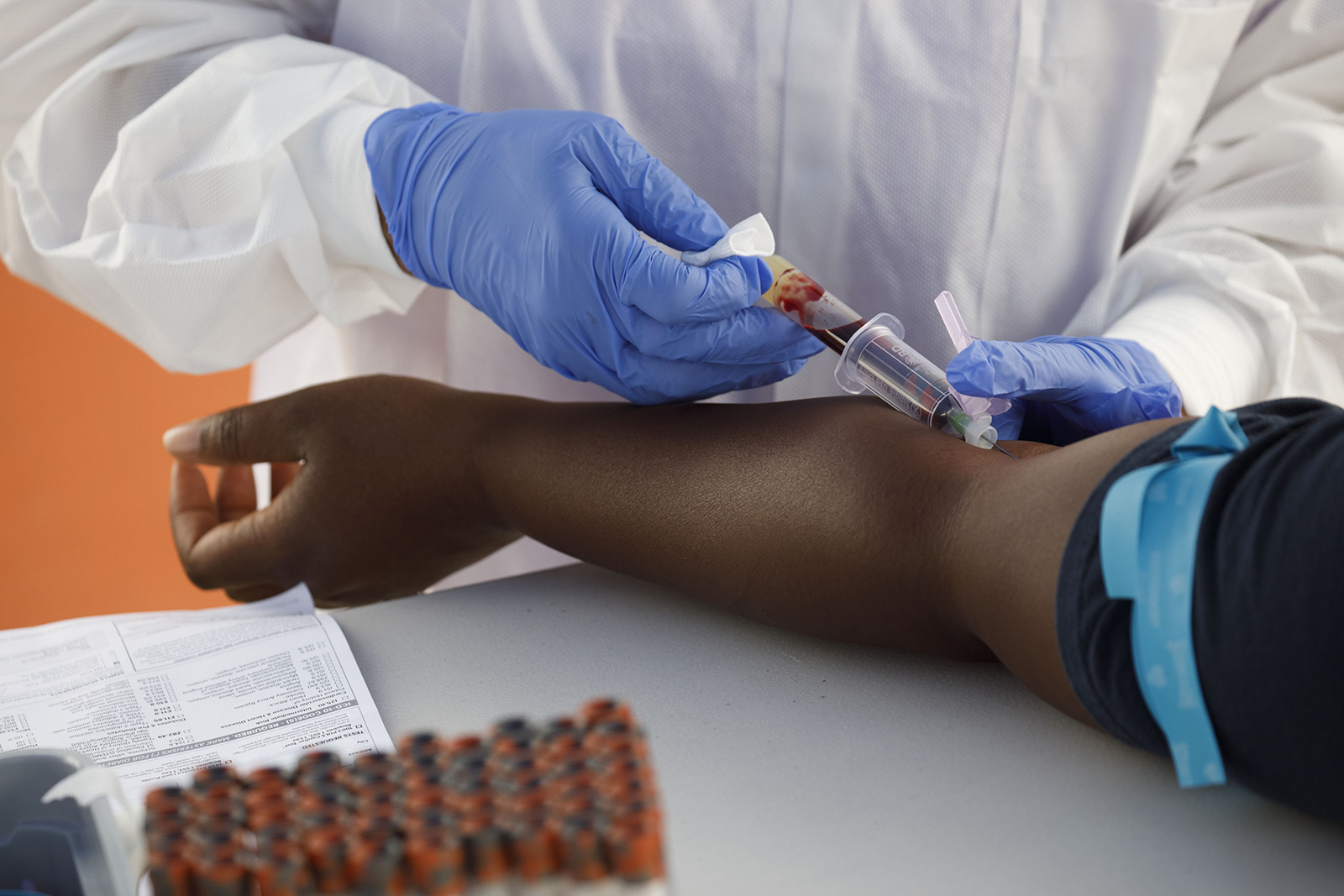 California reported 7,371 new Covid-19 cases on Saturday, bringing the state's total number of cases to 545,787.
There were 178 new deaths, for a total of 10,189, the California Department of Health said.
The positivity rate across the state remained at 6% over the past 14 days, while the number of patients hospitalized dropped to 5,746.
Some context: Earlier this week, White House coronavirus task force coordinator Dr. Deborah Birx said California had moved into the "red category," with more than 10% of tests coming back positive. She also warned about significant movement of the virus in the state's Central Valley.
Note: These numbers were released by the California Department of Health and may not line up exactly in real time with CNN's database drawn from Johns Hopkins University and The COVID Tracking Project.