1 hr 30 min ago

From CNN's Eric Cheung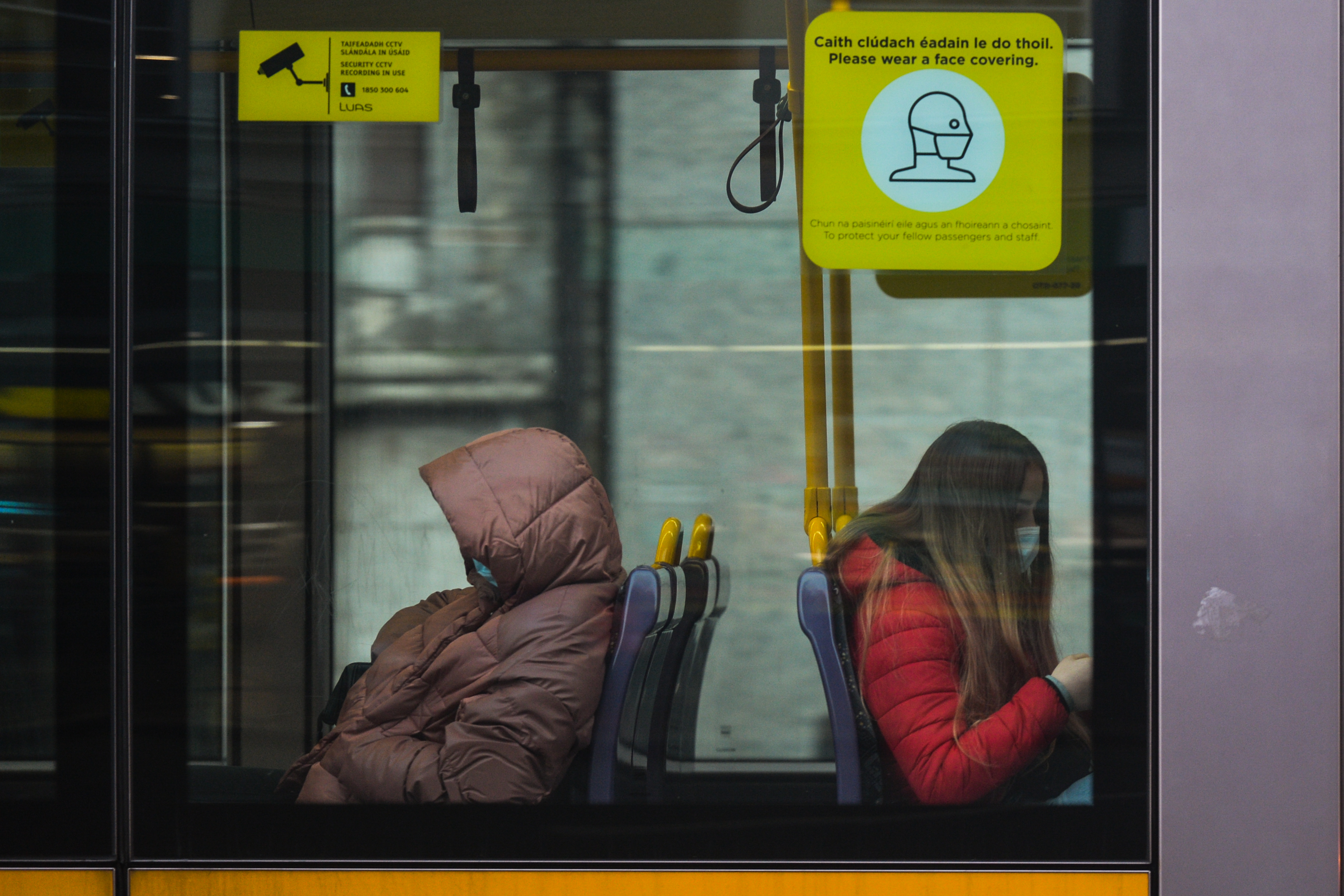 Ireland recorded the highest Covid-19 infection rate in the world last week, according to statistics from Our World in Data, an online scientific publication based at the University of Oxford.
In the seven days leading up to January 10, Ireland reported 1,322.92 Covid-19 cases per 1 million people, the statistics showed, placing it above any other country over the same period.
Ireland has been facing a worsening Covid-19 outbreak: Last Friday, it reported the highest daily increase in coronavirus infections since the beginning of the pandemic, with 8,248 new cases, according to a statement from the country's Health Department. 
The country has further tightened its lockdown measures since last week -- including closing non-essential construction sites, schools, and childcare services.
Ireland has reported a total of 152,539 Covid-19 cases and 2,352 deaths, according to a Johns Hopkins University tally.
2 hr 40 min ago

From CNN's Joe Sutton in Atlanta
The United States reported 204,652 new Covid-19 cases and 1,731 virus-related deaths on Monday, according to Johns Hopkins University.
The latest figures bring the nationwide total to at least 22,613,782 coronavirus cases, including 376,060 fatalities.
For the past seven consecutive days, the country has recorded more than 200,000 new Covid-19 cases every single day, according to JHU. And over the past week, the US recorded a total of more than 1.7 million Covid-19 cases and over 20,000 deaths.
The totals include cases from all 50 states, the District of Columbia and other US territories, as well as repatriated cases.  
Vaccines: At least 25,480,725 vaccine doses have been distributed, with at least 8,987,322 shots administered, according to the US Centers for Disease Control and Prevention.
Track the US cases: 
2 hr 28 min ago

From CNN's Daniel Allman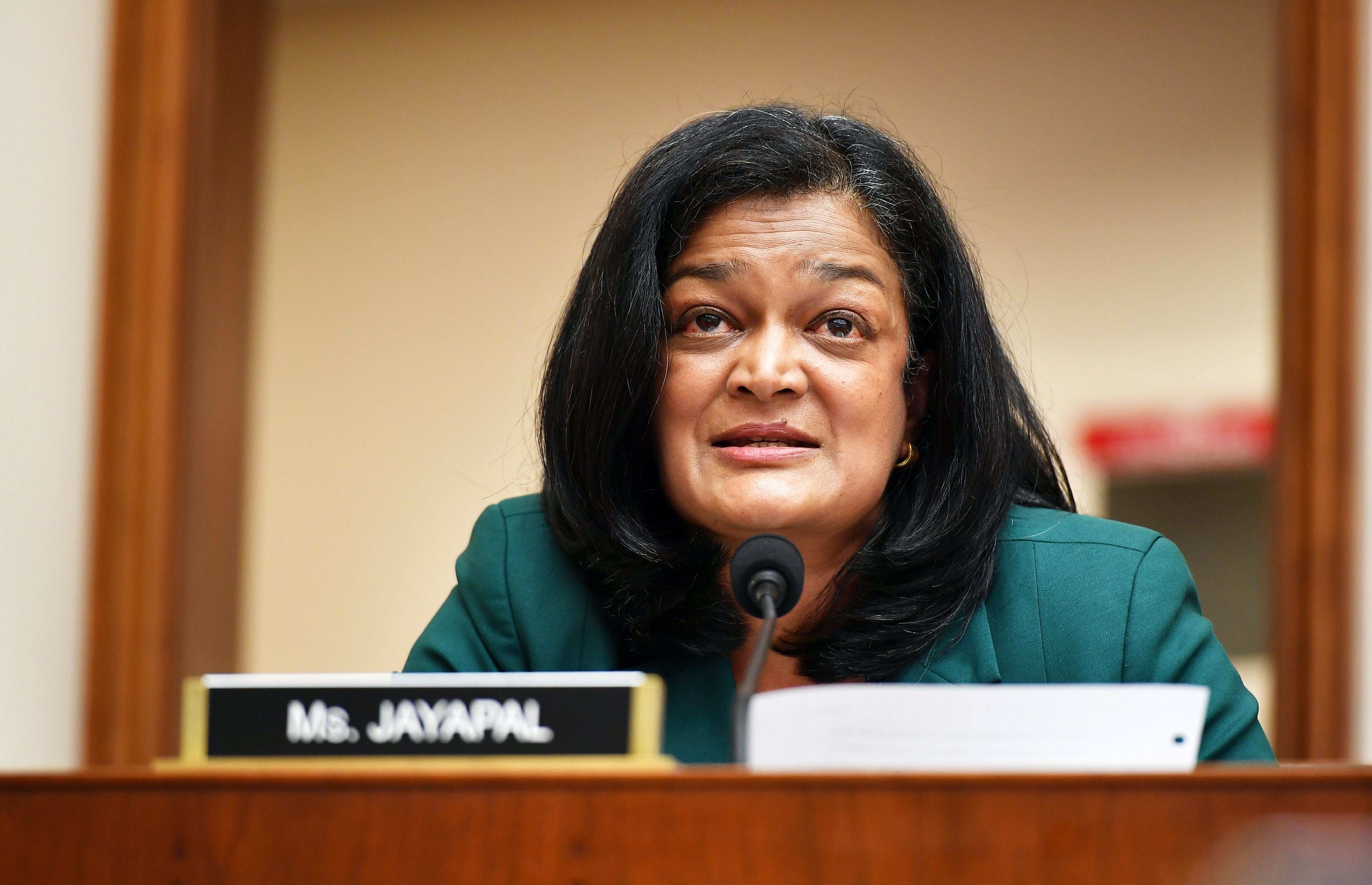 US Rep. Pramila Jayapal tested positive for Covid-19 Monday night, according to a news release from her office.
It comes after the Democrat Congresswoman from Washington was among those locked down at the US Capitol when it was stormed on Wednesday.
The statement from her office said Jayapal tested positive after being "locked down for hours" with "several Republicans [who] not only cruelly refused to wear a mask but mocked colleagues and staff who offered them one," the release went on to say. 
Jayapal began quarantining immediately after the riot, according to the release.
While in isolation, Jayapal continues to work because "the deep urgency of our many crises is paramount," she said in the release.
Jayapal is also calling for "serious fines to be immediately levied" for House Members who refuse to wear a mask while in the Capitol. She went on to say that "any Member who refuses to wear a mask should be immediately removed from the floor by the Sergeant at Arms."
3 hr 26 min ago

From CNN's Tatiana Arias in Atlanta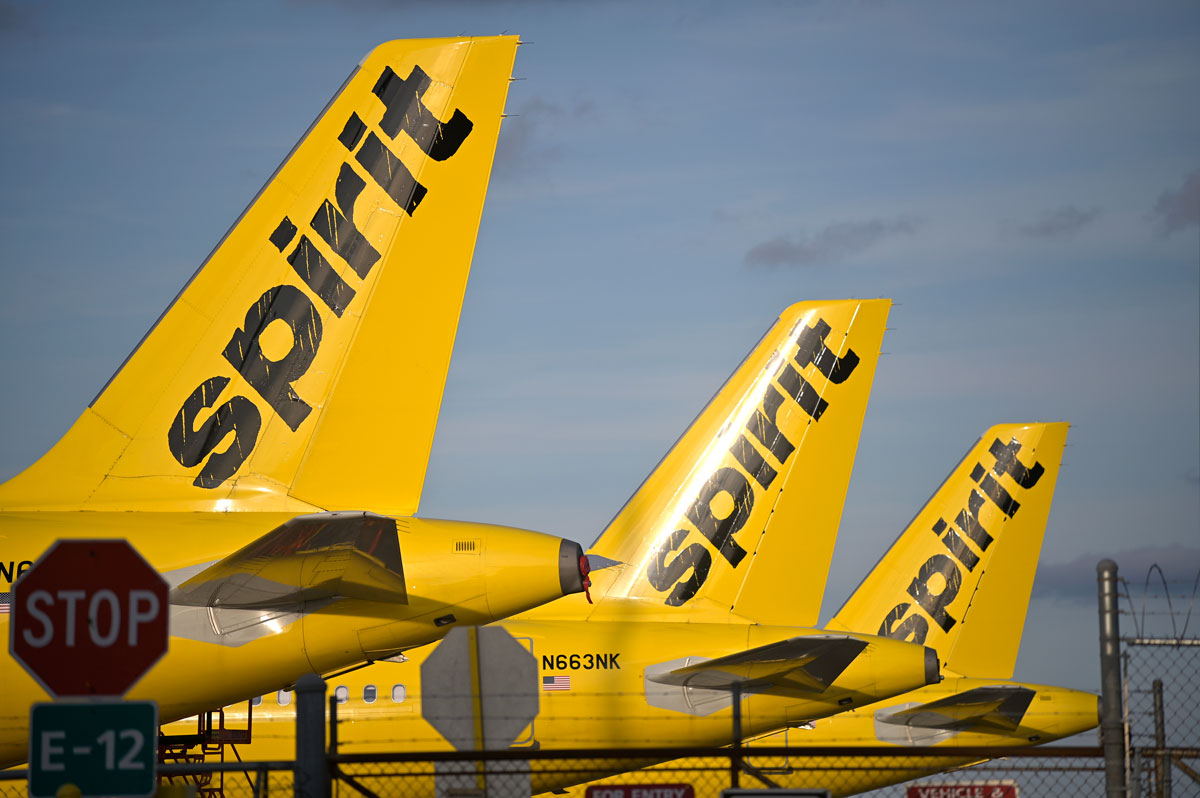 El Salvador has imposed a fine on Spirit Airlines for boarding a passenger with a positive Covid-19 PCR test result, the country's director-general for the Office of Migration and Foreign Affairs, Ricardo Cucalon, said on Monday.  
The flight was from Houston to San Salvador on Thursday.
Spirit has been fined approximately $6,000, Cucalon said, speaking to local media on Monday.   
"I call on the airline to solve the issue. A fine of $6,000 doesn't solve it. The issue is the risk to which countless people were exposed to," Cucalon said.  
Some 58 passengers who traveled on the same flight have been notified as well as the country's Health Ministry -- as it is up to them to determine the best way to contain the potential spread of the virus.
What happened: On Thursday, a Honduran citizen was allowed to board a flight from Houston, Texas to San Salvador, El Salvador's capital, where migration officials discovered the passenger was allowed to travel with a positive PCR test result for Covid-19.  
Spirit Airlines told CNN on Saturday that it is investigating how the passenger was able to board the plane "despite going through the checks" and that it will take the appropriate measures. The airline affirmed that they have protocols in place to meet the requirements demanded by each country to which they travel.  
El Salvador requires all passengers traveling to the country to provide a negative PCR test conducted within 72 hours before traveling.  
The country resumed international flights in September after closing them for six months due to the coronavirus pandemic. 
4 hr 4 min ago

From CNN Health's Maggie Fox
The types of microbes people have living in their intestines could affect how sick they get from a coronavirus infection, researchers reported Monday.
And having a less healthy balance of gut microbes could affect whether someone has a pattern of persistent symptoms commonly known as long Covid, the team at the University of Hong Kong reported.
The bacteria and other organisms living in the digestive system, called the gut microbiome, are known to affect health in a variety of ways.
The Hong Kong team checked samples from 100 patients treated in two hospitals to see how the microbiome might affect recovery from Covid-19.
"Gut microbiome composition was significantly altered in patients with Covid-19 compared with non-Covid-19 individuals irrespective of whether patients had received medication," they wrote in the British Medical Journal's publication Gut.
"Based on several patients surveyed in this study for up to 30 days after clearing SARS-CoV-2, the gut microbiota is likely to remain significantly altered after recovery from Covid-19," they added. 
Certain species of bacteria have been shown to alter immune system function, and the researchers suggest that some patients have a balance that's better suited to controlling the out-of-control inflammation that is seen in some of the sickest patients.
Stool tests might help tell doctors which patients are likely to get severely ill, but more studies will be needed to say for sure.
It's also not clear what, if anything, people or their doctors could do about their gut microbiomes to affect their risk of severe disease.
5 hr ago

From CNN's Pauline Lockwood in Hong Kong
The King of Malaysia, Sultan Abdullah Sultan Ahmad Shah, has declared a state of emergency until August 1 to contain a rise in Covid-19 infections, according to state news agency Bernama.
The state of emergency can be lifted sooner if the number of virus cases can be controlled and reduced before then.
Malaysia's Health Ministry announced more than 2,000 new Covid-19 infections in the country on Monday, Bernama reported.
The UK variant of the disease was also detected in Malaysia for the first time on Monday.
5 hr 51 min ago

From CNN's Amanda Watts and Virginia Langmaid
For the past seven consecutive days, the United States has recorded more than 200,000 new Covid-19 cases every single day, according to Johns Hopkins University.
The nation has never hit this milestone before, JHU data shows.
Over the past week, the US recorded a total of more than 1.7 million Covid-19 cases and over 20,000 deaths.
CNN is tracking US cases:
6 hr 2 min ago

From CNN Health's Maggie Fox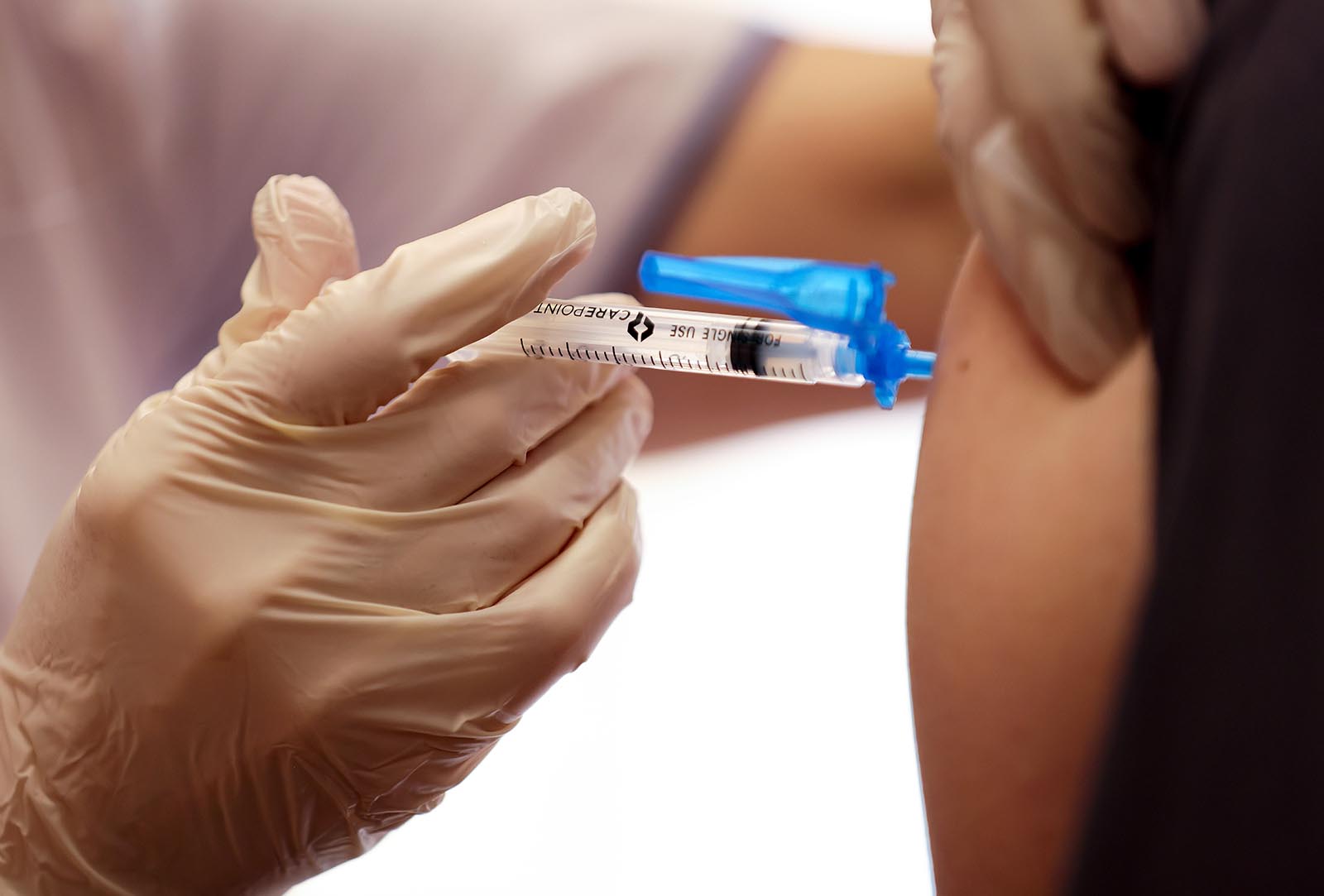 Biotechnology company Moderna believes its vaccine should protect people against Covid-19 for at least a year, a top official told investors Monday.
"Our expectation is that the vaccination should last you at least a year," Moderna's chief medical officer Tal Zaks told the JP Morgan 39th Annual Healthcare conference.
Moderna's coronavirus vaccine is one of two vaccines issued emergency use authorization from the US Food and Drug Administration. Pfizer and partner BioNTech also have EUA.
The company will have to test people to see if adding a third dose -- a boost -- might extend protection, Zaks said.
Currently, the vaccine is given as two doses about a month apart. Because both vaccines were only invented within the past year, no one knows how long they'll protect people.
"We'll have to boost people to see how well the boost works," Zaks said. "We think there is an opportunity to boost, especially the ones at high risk, should you need it."
5 hr 12 min ago

From CNN's Alexandra Meeks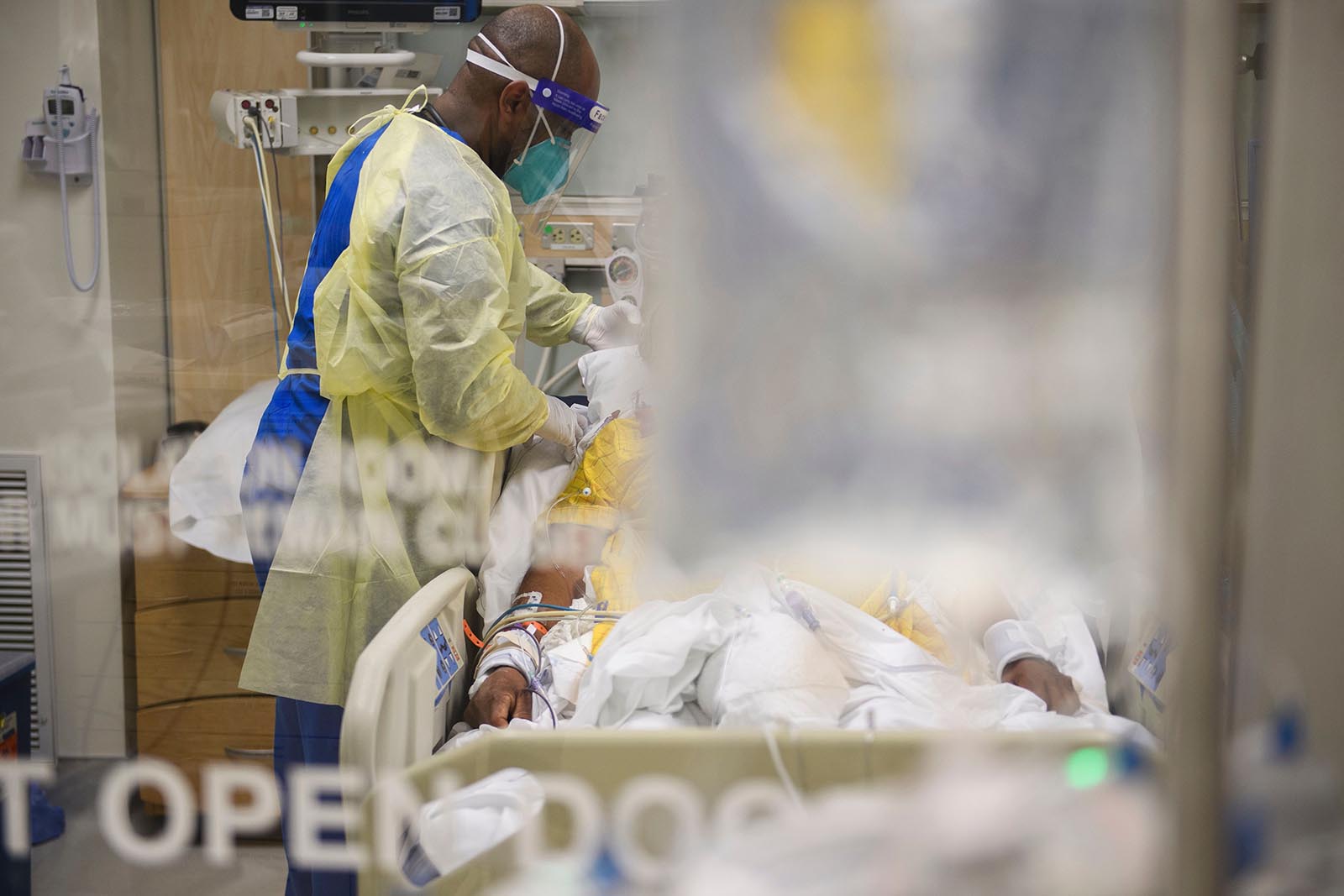 Los Angeles public health officials are advising that all essential workers countywide should wear masks inside of their own homes to prevent spreading the coronavirus within the household, as hospitalizations and deaths continue at alarming rates.
Officials are calling it the "worst disaster" experienced in the county in decades.
"Right now, because there is so much spread, we're recommending that people wear their face coverings on while they're inside the home. It will add a layer of protection while we get through this surge," Public Health Director Dr. Barbara Ferrer said at a news conference Monday. 
"We strongly recommend you keep your face covering on if you're a worker who is leaving every day or in fact you're somebody who has to run the essential errands in your family," Ferrer added.
Surge in cases: Los Angeles reported 12,617 new cases Monday, bringing the total number of infections in the county to 932,697. An additional 137 deaths were reported, raising the total number of fatalities to 12,387. 
Deaths increasing by 1,000%: In the past seven days, the county has reported more than 1,500 Covid-related deaths, according to latest health data. Since the surge began in November, LA County has seen deaths increase by more than a staggering 1,000%. 
Hospital resources strained: Nearly 8,000 people are currently hospitalized as officials continue to troubleshoot infrastructure issues like low oxygen supply, limited staffing resources, and scarce bed availability. There are 650 hospital beds and 46 ICU beds available in the entire county as of Monday afternoon, officials said.
Ten people test positive every minute: Ferrer said that, every minute, 10 people in LA County on average are testing positive for Covid-19. "The damaging impact to our families and our local hospitals from this surge is the worst disaster our county has experienced for decades," she said.
Vaccines: Despite the tragic loss of life, vaccines are making their way throughout the community, Ferrer said. Hospitals in Los Angeles received 220,000 vaccine doses and about 160,000 frontline healthcare workers have been vaccinated. Hospitals began providing their eligible staff second doses last week and more than 22,000 health care workers are now fully vaccinated.
Vaccine sites: There are more than 75 vaccination sites in Los Angeles that have been established to help facilitate the vaccine to individuals within the state's current phase 1A tier, where primarily non-hospital care workers and non-skilled nursing facility health care workers are being immunized. Some 20 vaccination sites are currently open to frontline health care workers and at least five more are expected to open in the near future.