1 hr 37 min ago

From CNN's James Frater and Henrik Pettersson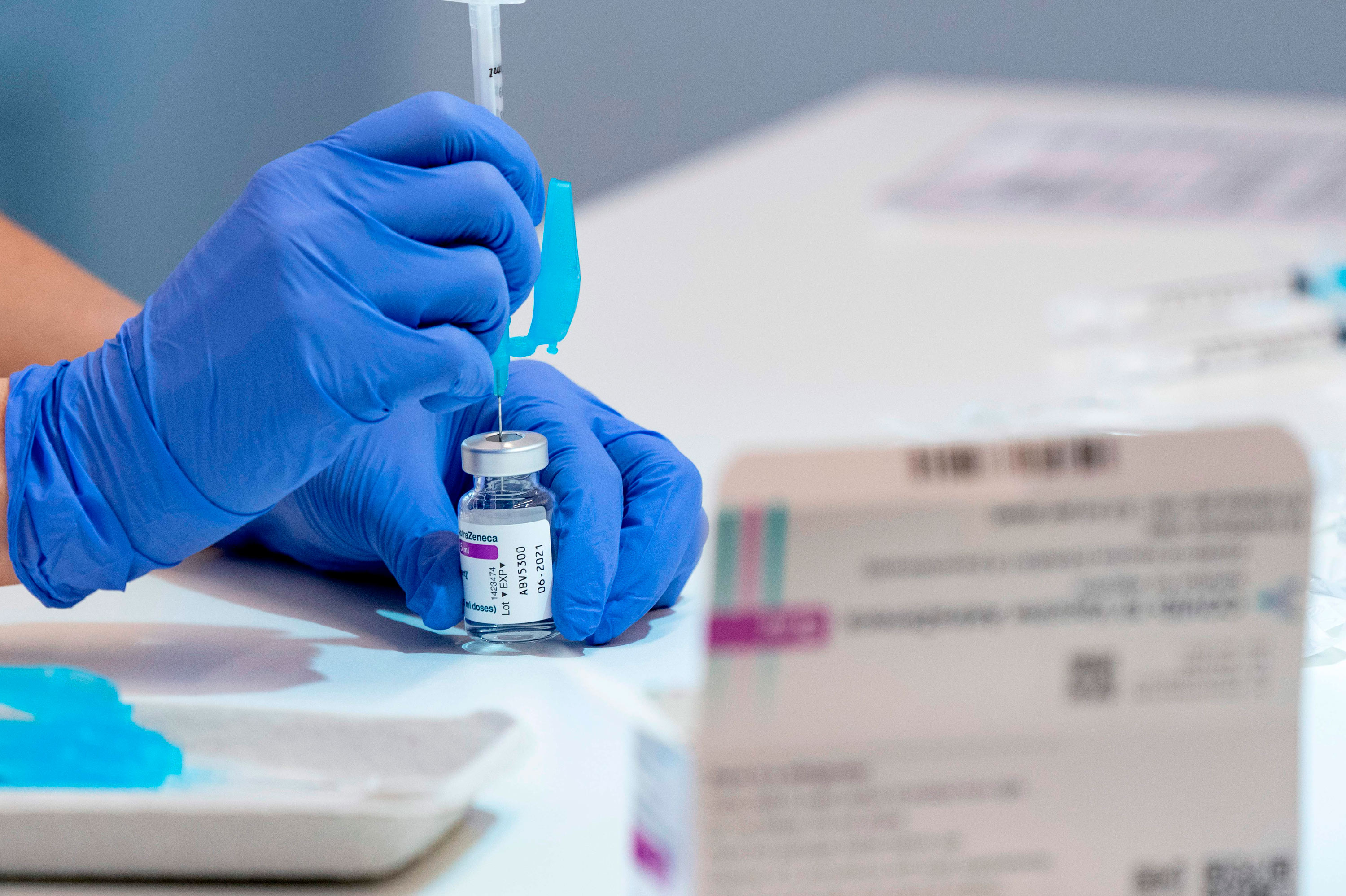 The Swedish Health Authority, Folkhälsomyndigheten, recommended eliminating the upper age limit for use of the AstraZeneca Covid-19 vaccine. This would allow it to be used on people over age 65.
"New data from the UK confirms that AstraZeneca's vaccine has a good protective effect even for people over 65 years of age," the Health Authority said in a statement Thursday.
The decision follows reversals made by Belgium and Germany, who have also changed their advice on administering the AstraZeneca vaccine in the elderly. 
Many European countries have set an upper limit on the age of recipients of the vaccine, citing a lack of clinical study information about its effects on older people.
In February the Swedish Health Authority approved the vaccine only for use in people under age 65, saying at the time of authorization there was "too little data on the vaccine's protective effect for people over 65 years of age.
"Waiting for more data was considered necessary, as the need for protection of the elderly is particularly high due to their increased risk of serious illness and death by Covid-19," the statement said.
Swedish State Epidemiologist Anders Tegnell said that "all vaccines offered are very effective and according to the studies have a good protective effect for anyone over 18 years."
Three vaccines are approved for use in Sweden: Pfizer/BioNTech, Moderna and Oxford/AstraZeneca.
According to the latest data from the Swedish Health Authority, 568,031 people have received at least one vaccine dose (6.9% of the adult population) and 285,178 (3.5%) have been given both doses. 
2 hr 26 min ago

From CNN's Nicola Ruotolo and James Frater
Italy has blocked the export of Covid-19 vaccine doses, in the first case of European Union powers being used in a long-simmering dispute between the European Union and vaccine makers.
Italy invoked EU powers to prevent AstraZeneca from exporting 250,000 doses to Australia, a spokesperson for Italian Prime Minister Mario Draghi told CNN Thursday.
The spokesperson said Italy and the European Commission had agreed on the action.
The move was first reported by the Financial Times. CNN is seeking comment from AstraZeneca.
2 hr 30 min ago

From CNN's Jen Christensen
Ivermectin, a drug normally used to treat parasites including lice and rabies, did not seem to have a significant impact and improve the symptoms of patients with Covid-19, according to new research published Thursday, in the Journal of the American Medical Association.
In January, the National Institutes of Health's Treatment Guidelines Panel said that there is not enough data to recommend for or against the drug to treat Covid-19 patients. 
Even without studies to demonstrate that it works, a few doctors have heavily promoted the drug. It's a cheap medication with anti-inflammatory properties and it seemed to stop the virus from replicating in lab studies. But just because it works in the lab, doesn't mean it will work in real life. Most mainstream physicians have reserved their judgment about it
In this study based in Cali, Colombia, nearly 500 adults with mild disease who had symptoms for 7 days, volunteered to help test the drug. The trial is what's known as a double-blind randomized control trial, the gold-standard of trials. 
Half the volunteers got the drug for five days, the other half got a placebo, and standard care. Patients were enrolled in the trial between July 2020 and November 2020 and doctors followed up with that through December. 
At the end of the trial, there were a nearly equal number of adverse events (mostly headache) in both groups of volunteers. The patients who got the drug said their symptoms subsided by 10 days. For the group that got the placebo, it was 12 days. Two days was not considered a "significant" improvement. 
"The findings do not support the use of ivermectin for treatment of mild COVID-19," the study concludes. It adds that larger trials may be needed to better understand if ivermectin provides any other kind of benefit to patients with Covid-19. In this case, the study focused on symptoms and mild disease. 
2 hr 54 min ago

From CNN's Zahid Mahmood and Pierre Bairin
Slovakia will receive 15,000 doses of the AstraZeneca coronavirus vaccine from France, the Slovak Prime Minister Igor Matovic said.
In a statement posted to Facebook on Thursday, Matovic said France has made a gesture of friendship and European solidarity during this "difficult epidemiological situation."
"At a time when it is understandably very sensitive for all EU countries to offer their own vaccines elsewhere, even if they may need more somewhere else because of a bad situation, the greater is this gesture and the greater is our thanks to the French government," Matovic said.
On Feb. 25, Macron was questioned on France's distribution of vaccines to other European states and said some countries did not order their allocated amount from the EU, resulting in France and other countries receiving more doses – now distributing them back.
"In a way, to order more and to have more doses than the pro rata of their population, we have done so. France did it. So strictly speaking, we have a little more doses than our population, same for Germany, Denmark, several, many, many countries," Macron said.
3 hr ago

From CNN's Patrick Oppmann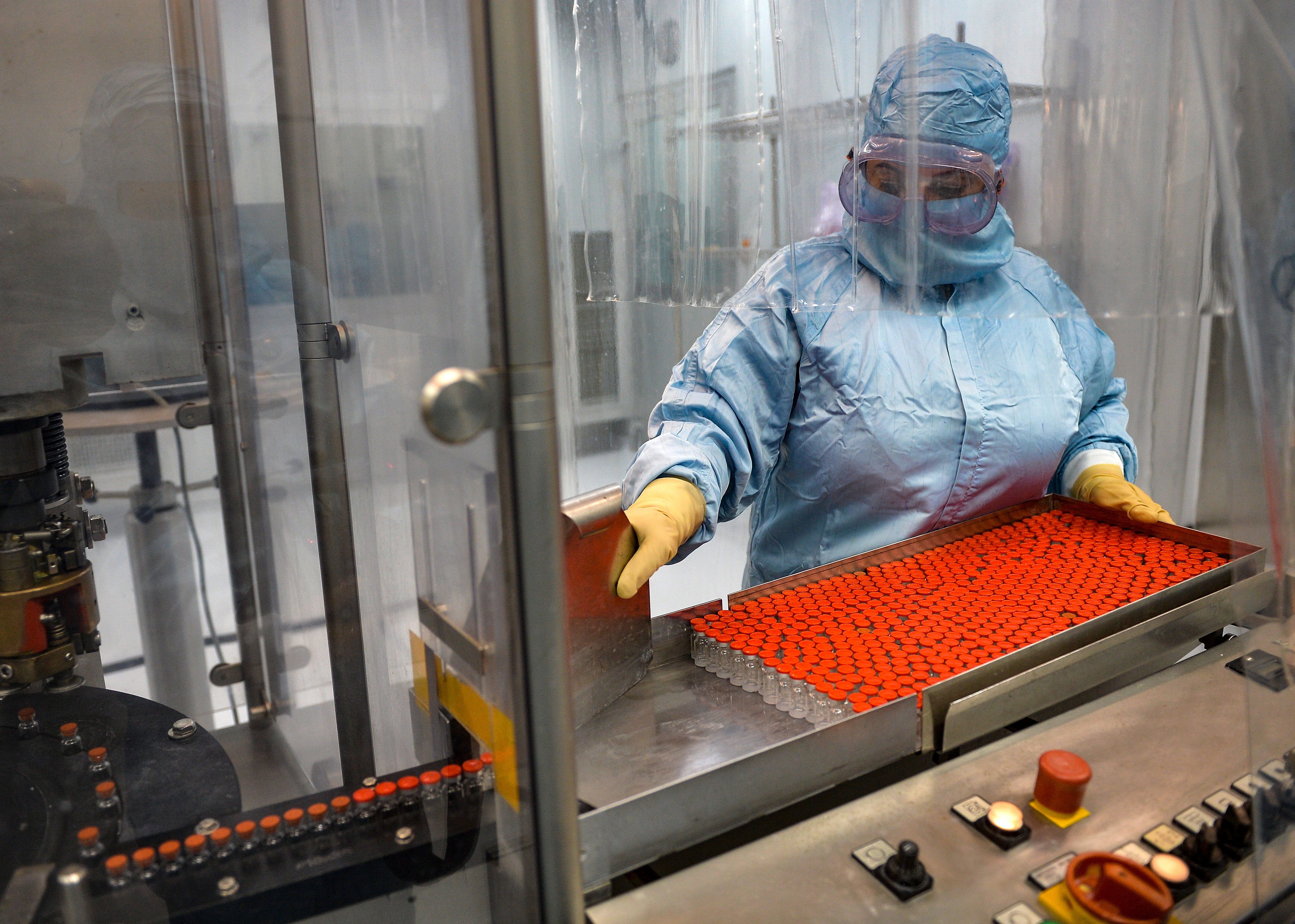 Cuban scientists announced that the island's Soberana vaccine candidate had received authorization to begin phase three trials immediately.
A second vaccine Abdala would also begin phase three trials soon, scientists said.
While many developing countries have struggled to import vaccines, Cuba has focused on making their own as a way to raise money and instill national pride in the island's bio-medical industry. 
Two of the four Cuban vaccines candidates are named Soberana – Spanish for sovereignty. The remaining two are called Abdala, the name of a poem written by Cuban revolutionary icon Jose Marti, and Mambisa, referring to Cuban guerillas who fought a bloody war for freedom against the Spanish.
More than 85,000 Cubans would take part in the two final phases of the trials as the island's state-run biomedical industry begins larger production of the vaccines. If approved for widescale use, Soberana and Abdala would be the first two vaccines developed in Latin America.
You can read more on Cuba's vaccine trials here.
4 hr 45 min ago

From CNN's Adrienne Vogt
Epidemiologist Michael Osterholm said he is concerned about the spread of Covid-19 variants, especially as states ease restrictions. 
"Expect in the next two to three weeks we're going to see a number of areas in this country, I think, that will follow exactly what we've seen in Europe and the Middle East. We're going to see a surge in cases. And everything that the governors are doing right now to relax all the public health recommendations that we've made are only going to be a major invitation of this virus to spread faster and farther," said Osterholm, director of the Center for Infectious Disease Research and Policy at the University of Minnesota.
Texas and Mississippi governors announced they are lifting mask mandates and fully opening businesses, a move that National Institute of Allergy and Infectious Diseases Director Dr. Anthony Fauci called "inexplicable."
While it is very positive that vaccinations continue at a steady pace, "we are denying the gravity of the situation before us," particularly concerning the more-transmissible variant first identified in the United Kingdom, Osterholm said on CNN's "New Day." 
Osterholm said that the number of people currently vaccinated and those previously infected who have immunity add up to about 35 to 40% of the population protected. 
"For the whole last year — for all the pain, suffering and death and illness — we still are only at about 40%. … So add that together with the following: more infectious, more severe illness, and we're loosening up everything. You put those two together and I think the question is, what is going to happen? None of us can say with certainty other than to say it's not going to be good," he said. 
4 hr 43 min ago

From CNN's Tomas Etzler in Prague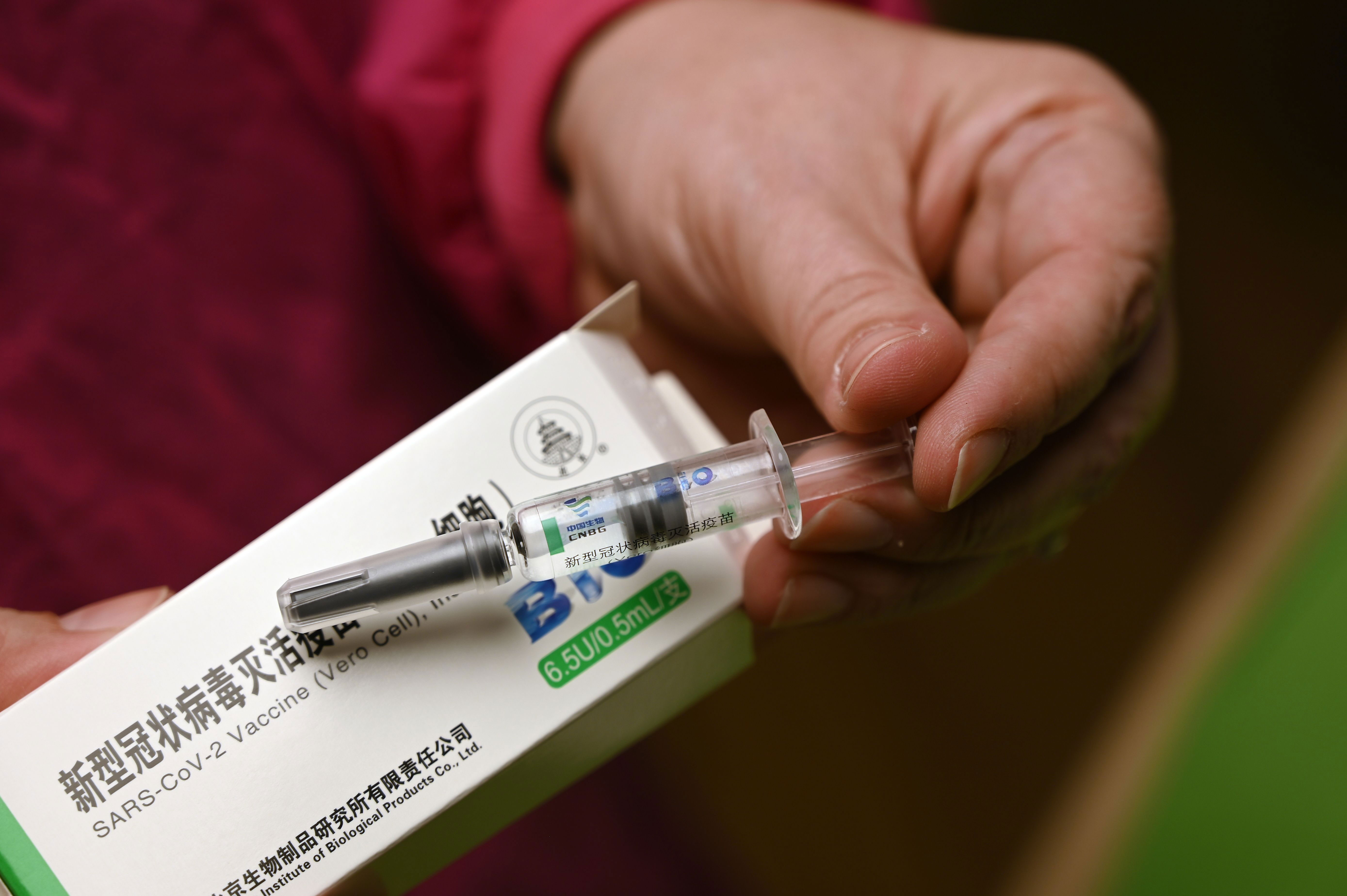 The Czech Republic has requested doses of China's Sinopharm coronavirus vaccine, according to a tweet from the Czech president's spokesman Jiri Ovcacek. The nation has now become the second country in the European Union (EU) to request Sinopharm, following Hungary. 
The shot has not been approved by the EU's vaccine regulator, the European Medicines Agency (EMA).
"The Prime Minister asked the President of the Republic to contact the President of the PRC with a request for the delivery of the Chinese vaccine Sinopharm," Ovcacek said on Twitter.
"The Chinese side decided to immediately accommodate this request," he added.
The announcement came after Czech health minister Jan Blatny said on Wednesday that there was no reason to import unregistered vaccines, because insurance companies could not cover the application of such vaccines. 
President Miloš Zeman's move attracted criticism from the country's opposition parties who described his action's as "hazardous" for vaccine confidence.
To undermine a fragile trust of many Czechs in vaccination by using insufficiently verified vaccines is hazardous," opposition leader Marketa Pekarova Adamova said on Wednesday according to Czech media. 
She added: "All vaccines should have equal conditions -- if we demand Pfizer, Johnson&Johnson, AstraZeneca [vaccines] and others approval from EMA, we also have to demand it for Sinopharm or Sputnik [Russia's vaccine]."
President Zeman also said in a televised interview on Sunday that he sent a letter to Russian President Vladimir Putin asking him for delivery of Sputnik V. Putin agreed to help, according to Zeman. 
The Czech Republic has been hit hard by Covid-19, with hospitals in the country's Central-Bohemian and Pardubice districts this declaring a state of "mass disability of persons."
This is where hospitals run out of bed space and suffer staff shortages, meaning the quality of care does not comply to national health and safety standards.
The country has recorded more than 1.2 million Covid-19 infections and over 21,000 deaths since the start of the pandemic.
5 hr 14 min ago

From CNN's Nadine Schmidt in Berlin and Sarah Dean in London
Germany will stretch the interval between administering the first and second doses of Covid-19 vaccines "to its maximum," Chancellor Angela Merkel announced on Wednesday.
She said there will be a 42-day gap for the second dose of the Pfizer/BioNTech shot and a 12-week one for the second shot of the AstraZeneca/Oxford vaccine. 
This will allow us to vaccinate more people faster for the first vaccination. This is also recommended by the STIKO [Germany's vaccine commission]," Merkel said.
The Chancellor also said that in a bid to speed up the rollout of coronavirus vaccines, Germany will aim to swiftly distribute the shots through its network of family doctors' practices.  
"At the end of March and the beginning of April, the second strand will be the supply of vaccines to the general practitioners in addition to the vaccination centers, so that there will be even more flexibility in the entire vaccination process," she announced.
The change to Germany's dosing strategy comes after real-world data from studies appeared to vindicate the UK's strategy of vaccinating as many high-risk people as possible with a first vaccine dose, and delaying the second shot.
The UK policy is for both Pfizer/BioNTech and AstraZeneca second doses to be administered towards the end of the recommended vaccine dosing schedule of 12 weeks, which has allowed for more than 20 million people to receive a first dose of a vaccine. 
Germany has administered around 4 million first doses and 2 million second doses since beginning its vaccination campaign in January, according to official data.
The country's vaccination authority has also approved the use of AstraZeneca's coronavirus shot on the over-65s, the German health ministry told CNN on Thursday.
"The Standing Commission on Vaccination recommends the AstraZeneca vaccine also for persons over 65 years of age," Health Minister Jens Spahn said in a statement.
"This is good news for all older people who are waiting to be vaccinated. They can be vaccinated more quickly."
The statement added that new study data showed that when the interval between the first and second vaccination with the AstraZeneca vaccine is extended to twelve weeks, "it is even more effective." 
In January this year, Germany's vaccine commission said AstraZeneca should not be given to people older than 65, citing insufficient data on its effectiveness.
But the policy u-turn comes after data from Public Health England released Monday suggested that a single dose of the AstraZeneca vaccine is highly effective against severe infection and hospitalization among elderly populations.
5 hr 25 min ago

From CNN's Chloe Adams and Samantha Tapfumaneyi
The World Health Organization (WHO) has warned of a concerning resurgence in coronavirus cases in central and eastern parts of Europe.
"New cases are also on the rise in several western European countries where rates were already high," Dr. Hans Kluge, WHO regional director for Europe, said during a Thursday news conference.
The continued strain on our hospitals and health workers is being met with acts of medical solidarity between European neighbors. Nonetheless, over a year into the pandemic, our health systems should not be in this situation," he added
During the WHO news conference, it was also revealed that recent data around the Pfizer/BioNTech and AstraZeneca vaccines have been promising and could lead to further recommendations on dosing intervals.
"The recent data on the Pfizer and AstraZeneca vaccines are encouraging, and I think this will lead us to the review of the earlier recommendations being made," said Dr. Siddhartha Datta, WHO Europe's program manager for vaccine preventable disease and immunization. 
A total of 45 countries have started vaccinations in the European region. So far, 1.9% of the population in 40 countries and 24.5% of health workers in 20 countries have received both doses of a vaccine. 
Meanwhile, Hungary will enter another lockdown on March 8 as Covid-19 cases spike across the eastern European country, government spokesman Zoltan Kovacs tweeted on Thursday. 
As part of the lockdown, most shops will be closed and schools will shift to remote learning. The government will also extend state income support to sectors that have to close down from March 8 until March 22.
Kovacs spoke to CNN's Becky Anderson on Tuesday and warned that the third wave of Covid-19 pandemic would be the hardest one.
The country of around 9.7 million people has reported a total of more than 446,000 Covid-19 cases and around 15,400 deaths, according to the Johns Hopkins University tally.